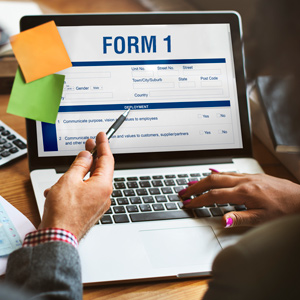 Client
This data entry case study reveals our efficiency and expertise in dealing with huge projects within stipulated short time frames. The customer was a US based company which developed one of the main vacation ownership programs. At present, nearly 100000 timeshare owners have access to client's resorts that are spread across US, Australia, Mexico and Canada.
Requirement
We were approached by the client to perform form processing and marketing database creation.
The customer invited prospective customers to a one day seminar program in which they were asked to fill in some forms. These were then scanned and sent to us via a secured FTP. Our company was selected for this project as we had extensive experience as a successful data entry work provider company in India. Our proven track record had impressed the customer.
Challenges
The client was running short of time and we had to speed up the whole process. At the same time the data to be scrutinized and stored was huge. We understood initially itself that we have to create customized software for this project. This was again a serious challenge.
Solution
Before anything, we called for an internal meeting as we do in all the cases when a company outsource form processing services to us. From the resources on table, we sorted out the best people who accommodated the demands of this project. Veteran supervisors at PGBS detailed to them about the project requirements, complexities involved as well as the strategy and working methodology to be adopted for carrying out the project successfully. Milestones and time frames were also finalized after considering their feasibility. Then, the team was availed a training session.
The technical wing developed the needed software for indexing and searching forms. Following that our team entered and indexed the information to create a database that was searchable. The database thus formed was a very valuable tool for marketing because of the fact that it provided a CRM (Customer Relationship Management) platform for the client call center to follow-up with prospects and thus generate maximum results in terms of business development.
The business of customer was organized based on region. Each region was a separate profit center and we had different agreements with each of them. For ensuring that proper focus was there, we assigned separate teams with an insightful team lead for each region.
As a responsible data entry services provider, we made daily deliveries; our team also met complete weekly targets throughout the project. Also web conferences were held at regular intervals to keep the customer acquainted with project progress. Feedback's were collected from project mangers of different regions and the concerns were professionally and perfectly addressed.
The project of data entry outsourcing took nearly 8 months for completion.
Results
Customer was extremely delighted by the way we worked for him and the superior quality services we offered. He appreciated our efforts and signed two more new contracts with us. We were even invited onsite for a meeting to discuss further document management projects in queue.