Companies offering order taking inbound call center services are continuously gaining importance as businesses have understood the relevance of maintaining customer relationships. Receiving and handling phone calls is the basic provision from inbound call center outsourcing companies in India. However it must be made sure that the Indian company to which you outsource must be proficient in applying cross selling as well as upselling techniques.
Callers are normally potential customers who if served up to expectations can become the mainstay of your business. A professional company offering outsourcing inbound call center services in India guarantees pleasant, comfortable and contented experience for the callers. This exceptional service rendering through advanced technologies surely paves way to the escalation of your business revenues. Only when customers become loyal and are made to provide more business, your profitability increases. For this, cross selling and upselling are really operative and proven options.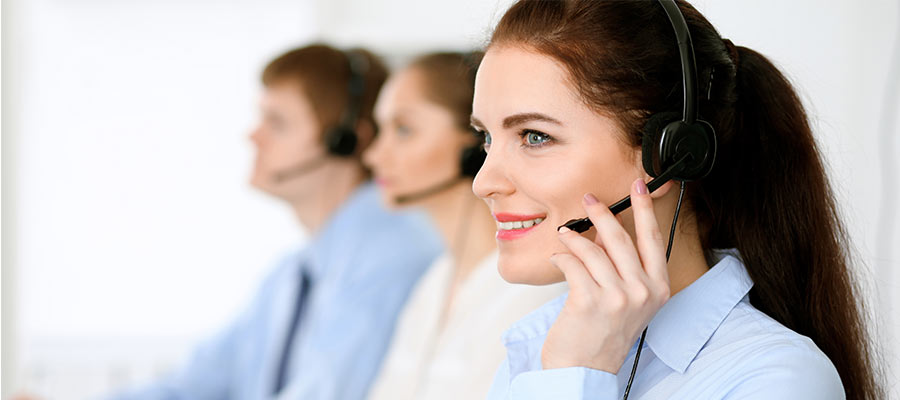 Cross selling is in fact the practice of providing an extra service or product to your existing customer. This can be done in manifold ways depending on your concerned industry sector, business size and financial motivations. Cross selling aims to maintain the client base and increase income but it should be assured that the supplementary product or service offered enhance the value of your provision or else it may disrupt your relationship with clients.
Another practice, upselling is a planned tactic in which the customer is prompted to place order for add-ons, upgrades or more expensive products or services. By this you can be assured with a more profitable sale. Also the customers may be getting exposed to options that they never knew about.
The wisest method which you should implement through your partner for outsourcing inbound call center services in India is blending both up-selling and cross-selling techniques for better results.
Up-selling and cross selling – Benefits
Increase in the potential of revenue generation
Each call received in a call center brings enormous amount of direct opportunities to generate some extra sales. The interaction between call center executive and customer offers a viable platform for initiating more sales. When these strategies are integrated into call handling procedure, it can be more effective than many extensive marketing campaigns.
Return on Investment (ROI) is maximized
Funding call center outsourcing services are obviously beneficial but it is also a costly affair. The running cost can be refunded if they can generate sales for you in additional to handling customers. This fund-flow redirection back to you can pave way for higher ROI.
Contact center efficiency is increased
Employees who skillfully deal with customer queries, concerns and complaints can be effectively trained to wear the hat of salespeople as well. This helps you to be spared from incurring additional costs of hiring specialized sales executives. You can incorporate cross-selling as well as up-selling in all the channels for customer support including live chat support services, voice calls, emails and discussion forums etc. thus maximizing utilization of entire channels available.
Good rapport is built and customer loyalty is increased
A customer-centric call center keeps keen eyes on the interests and needs of customers. When an executive can understand exact needs of customers and suggest an up-sell or cross-sell addressing to the needs, customers are more likely to be impressed. When presented as expert recommendation instead of another earnings-seeking approach, the gesture would be appreciated and perceived as brand's commitment towards customer to provide personalized assistance. This builds trust and increases chances for loyalty.
Costs on repeated calls are reduced
Sales calls are most of the times expensive and often you call people who are too impatient or least interested to listen. Thus, the investment may go futile. However, this is not the case with a happy customer. He will lend his ears to offers if the concerned executive put them in the right way. Thus chances for accomplishing sales successfully are higher, and the costs and efforts involved are considerably reduced.
Repeat business is generated
When you successfully sell additional products or better products, customers would be looking for more such products in future as well. Say, if the customer wants to replace or upgrade the actual purchased product, he will surely come back to you only.
It is a doubtless fact that wise and planned integration of cross-selling and up-selling through call centers can help companies in marketing their products as well as services successfully to their existing customers thus leading to increased profits. However, it is very crucial to make sure that you recommend only those products that will add value; the entire relationship may jeopardize if the additional product recommended turns out to be futile to the customer in long run. Rather than focusing merely on making sales and increasing profit, adding more value to your customers should also be focused.
For the same, train your executive to be patient while listening to customer interactions thus understanding their needs and inclinations in clearer manner. Only after this, they should gently suggest better or additional products. Being pushy can turn off even the long-standing loyal customer.
PGBS- the reliable name to associate with for your cross-selling and up-selling initiatives online
We carry out proper study by tracking and scrutinizing the customer behaviors and buying patterns over a period of time. Followed by the discernment, we frame an action plan to implement cross-selling and up-selling into your customer interaction channels.
At PGBS offshore outsourcing company, our experts are well-trained to serve customers better by appropriate up-selling and cross-selling techniques. We are not merely keen to get you some sudden sales but what we keep in mind is the long-term benefits that can be brought in for you.
Professionals with us are provided completely automated call desks. They are in fact furnished with all modern tools and technologies to enable them to perform to the best of their capabilities.
Associating with us can be advantageous for you in many ways. Underlying are few of the highlights.
We house dedicated and highly skilled people who are well trained and regularly trained.
Our company is fortified with most advanced infrastructure and has solid-back-ups.
We follow stringent audit measures and have best security practices in place.
Customers are regularly kept updated about the progress.
We have affordable pricing and multiple flexible packages.
Quality is exhibited every single time and we strive to keep on bettering ourselves.
Take the right step today. Reach us and let's discuss.