Call centers have evolved both in terms of their technical expertise and in the delivery quality. Customers who wait a lot in line just to get a reply are a thing of the past. What actually counts is the efficient after sales service that is provided to the customer. They have been demanding more which prompted us to prepare an article on some extraordinary tips for unsurpassed class of service.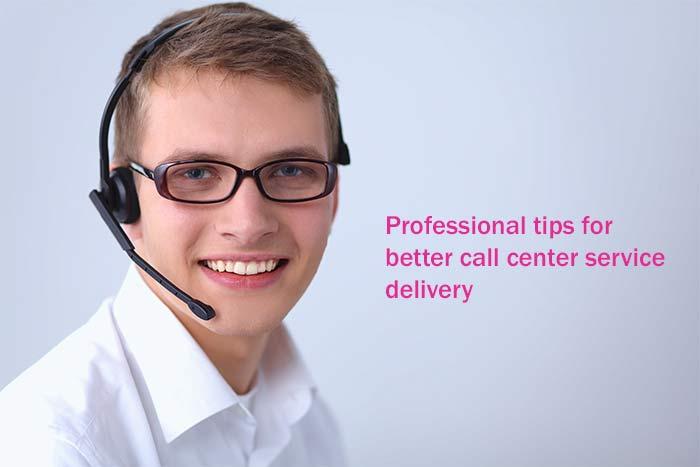 An intro without a failure
First impression is and always will be the best impression when it comes to contact center services. It has to unleash your enthusiasm and willingness to assist your customer with his queries relating to product issues. You must have a pre written script so that you can ensure constant service each and every time you make an interaction. Inbound contact center processes are more prone to sophisticated introductions because the customers are expecting something from you.
Express your interest in listening
Of course you have been in the field for more than 5 years now and as soon as the customer speak out, you know his issue. But don't try to spoil the conservation by interrupting him. Train yourself to be patient and understand the willingness of the customer to demand service from you. You can identify the needs of your customer by listening to him carefully.
Value your customers
Inbound customer service is like a religion, if it is not then it has to be as long as you are a customer support representative. Top notch call center outsourcing services show you how to deal with customers. Almost all of them had bad experiences in the past years, but just like life, it has to go on. Be on target and prepare for the best. Call center solution providers encourage their professionals to value customers above anything.
Bot v/s real service
Even though an automated system like an automated inbound call center service can collect as much information like a support professional does, the happiness that a customer receives by interacting with a technical assistant is just overwhelming. A live call is always better than an email or chat service. Users demand more and more live channels instead of offline support. It increases the cost concern and infrastructure for companies but have to be provided.
Call center system exceptions
Studies show that massive influx of capital and resources hasn't led to an extraordinary change in the support mechanism that works today. Many new gen companies have tried digital services but this is yet to change anything in the field. Chat, email and social networks have failed to bring a reversing trend in the service chart. This finding is striking because according to the 2015 Global Contact Centre Benchmarking Report, customer satisfaction levels are at their ever time low after 2011.
Many companies that offer offshore inbound customer support services try to achieve cent percent customer satisfaction. It is just a matter of time till these robust systems catch up customers and provide ultimate satisfaction.