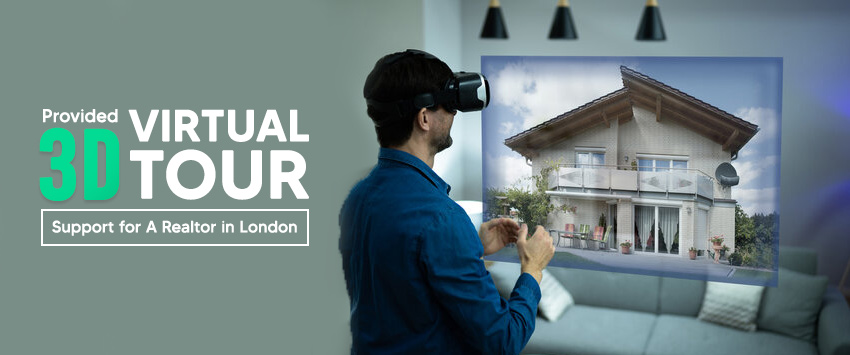 Requirement
A London-based realtor hired our 3D team to create 3D visualization for his old property listing and his purpose was to create an awesome marketing portfolio.
Constraints
The client was new in the industry and so he had no idea about what he needed actually to make his project successful. In the first place, he sought advice from us about the plan of action, which would create a great real estate marketing portfolio. Typically, this was the first time we met a client who wanted us to advise him. This was a challenge because we knew we had to be prudent and perfect in our approach so as to allow the client to make the most out of our services and deliverables.
Solution
Our experts advised him to opt for our 3D visualization services. We skipped our initial idea of asking him to go for real estate photo editing services and recommended 3D walkthrough services instead to help him jumpstart his marketing portfolio with a lot of thrust and impact. We created a project team that consisted of senior professionals as well as new employees who brought along a fresh wave of thoughts. The 3D virtual tours that we created were a realistic combination of the artistic prowess of our employees and the utilization of the most advanced 3D and graphic design technologies.
Impact
The client was highly impressed with the project outcomes. The immersive appeal of 3D visualization allowed the client to get a fresher design outlook and to devise an appropriate marketing plan. He thanked us for our involvement and in-depth design analysis and recommendations and engaged us for other future projects as well. Today, he is one of the top brokers in London's real estate landscape, and we frequently get a chance to work with him on varied requirements.
Get affordable 3d architecture visualization support from PGBS
PGBS is a prominent provider of 3D architectural design services. We have the industry's most experienced 3D designers working with us, and they render exceptional support, ensuring that your investment is justified. From creating detailed visualizations of exteriors to presenting conceptualized indoor spaces with a high level of aesthetics and accuracy, our professionals can help you professionally present your upcoming projects and impress your target audience. They used the latest 3D visualization software to ensure project efficiency, on-time delivery, and quality. If you have a requirement, get in touch with us.