Are you looking for a reliable web design company to help you re-design your website? No need to look ahead, you are in the right place. We, at PGBS, provide steadfast website redesign services as well as website maintenance support, so as to keep our clients on a fast track in the competitive scenario. In this digitized age, you hardly find any scope of downplaying the importance of an updated website. It is the virtual profile of your company. Your clients view your profile and decide whether you are potential enough to start a deal with it. Evidently, you need to redesign the existing website from time to time, as a stale presentation of online elements mars your brand image.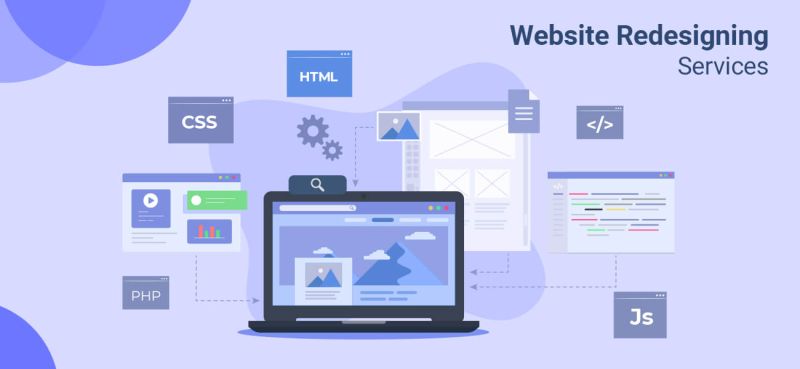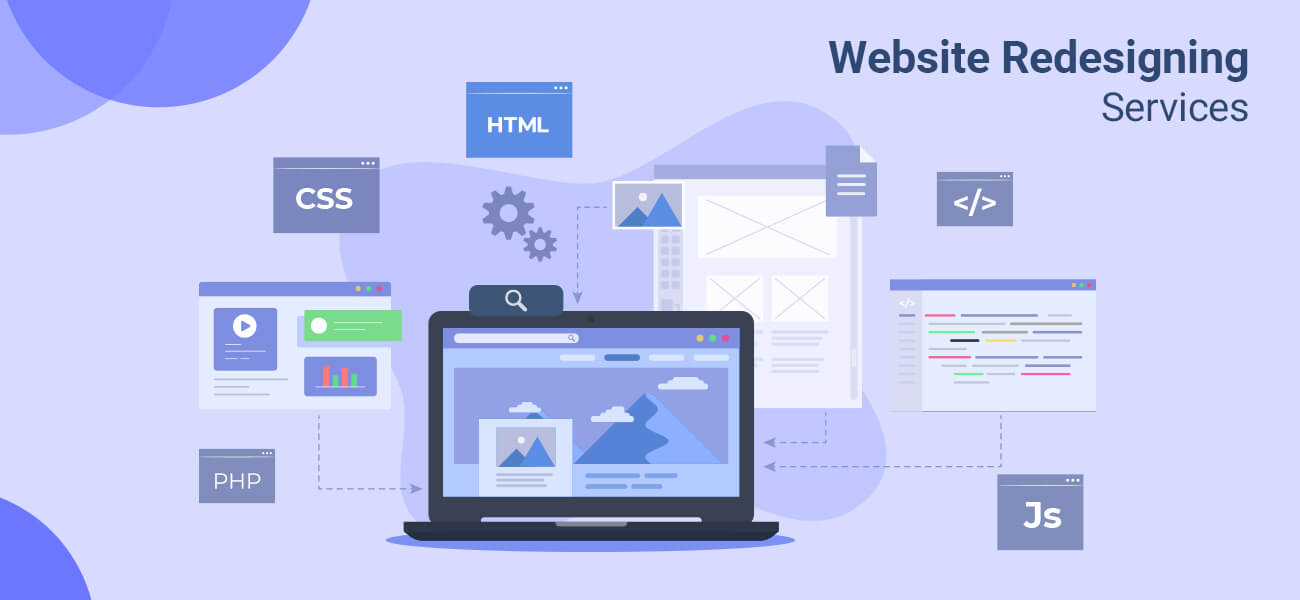 Why should you redesign your website?
Considering user experience and search engine optimization as your key priorities, website redesigning is of crucial importance for your company. It keeps the website up to date, makes it friendly to the users, and ultimately, generates leads. An updated website conveys your professional image to the clients and makes it optimized. Well, what could be the reason for having a website if it fails to attract customers? An optimized website ranks higher in Google searches and outplays your competitors.
Our trained team of experts has dealt extensively with various global clients, providing them with sophisticated services through a well-planned website redesign process. You too, can share a part of our expertise and bolster your online presence amid stiff competition. We possess a long and refined track record, leveraging companies with dynamic, and the best website redesign services.
You don't have to worry about website redesign costs. PGBS offers cost-effective web design services to its clients, updating the website to the latest trends. Technologies are ever-evolving, so you need to keep up the pace with the latest website fashions. Older technology often limits the assessment of the performance. With a redesigned website, a company can measure traffic inflow and improve its strategies.
You may also offer new services to your customers. In these cases, it is wise to consult experts to re-design the website. It gains power in terms of visibility and reaches.
Why choose our website redesign company?
We as a professional website redesign company possess one of the most accomplished teams of designers and developers. Apart from the technical expertise, our desire to drive our clients forward adds to our reputation. We are methodical in our approach. Before we start redesigning, our experts study the overall strategy, content utility, meta tags, presentation of the website, images, graphics, functionality, the time required for the pages to load, and ease of navigation. We work with all these elements while redesigning the website, ensuring that it will draw more traffic and empower your business.
What do our website redesign services include?
Incorporating the ideal mix of technology and graphic designing services we assist our clients to perform better through the following as a part of our website design services
Redesigning layouts: After a thorough examination of the present graphical user interface or layout, our experts update the same, integrating effective changes in it.
Updating the backends: The user experience and functionalism of your website are upgraded through the backend upgrade.
Addition of new pages: Our team of technicians assesses your needs and add new pages. We make them search engine-friendly and help you to rank better in search engine searches.
Replacement of graphics: Our professional graphic designers helps to update the outdated graphic elements like banner designs, illustrations, and pictures with a new fresh look.
Updating meta tags: After analyzing the effectiveness of the existing meta tags on your website, we incorporate necessary changes to help you achieve better ranks. These include the description, page title, and keywords.
Our customer support desk is open 24/7 and you can approach us anytime you need. Whether you need to convert your static website into a dynamic website or CMS website, simply outsource your website redesign services requirements to PGBS and enjoy a better position in the competitive market with a comprehensive website redesign project plan. Besides, you will enjoy pocket-friendly services, as we prioritize our clients ahead of everything. Count on the best website designing company and feel the difference.