Owing to the lack of proper lighting, snapping best shots at dusk is least practical. Images taken during bright hours look overly exposed, grainy and lifeless. PGBS can help you to escape such issues with its superior quality day to dusk photo editing services. Photographers can get their weak snaps taken during odd day hours converted into highly impactful and appealing images.
We are equipped with highly talented professional image editors who can drastically change the appearance of images to make them better while retaining all important details. Your images will appear as if they were shot during twilight. We in fact master day to night photo editing services and can transform images taken during the daytime in such a way that it looks like they were captured at night or dusk.
Twilight Image Conversion- Our Operating Methodology
Starting from portrait snaps to real estate to landscape shots, PGBS image editors can effectively convert twilight images into daytime images and vice-versa, i.e. daytime images into twilight images. Making use of most advanced photo editing software we bring in the needed special effects to make your images appear exactly like what you want. We are skilled in making use of appropriate filters along with apt combinations of color, contrast, brightness, and texture to manipulate the feel of the image.
As a part of our day to night photo editing services, we implement the underlying techniques to carry out the image enhancement process. It includes
Alteration of weather conditions: We can alter the environment or weather conditions to create the necessary impact by adding rain, snow, clouds, and fogs, etc.
Shadows addition: We can add shadows to the appropriate objects present in the architectural properties for giving more depth and definition to the photographs.
Sky replacement: Changing the sky is another technique that we use to make the property image appealing. Here, we replace the dark or gloomy sky with beautiful dusk or sunset.
Color correction: We transform and balance the colors to ensure a warm temperature for the building structures. It helps to set the right mood for the viewers to buy the property.
Improving the interior appeal: We can add internal lighting to the building spaces for improving its look. Besides, adding fire to fireplaces or chimneys can also amplify the warm and welcoming feel of the homes.
Enhancement of the external environment: We can place a moon or stars in the sky to enhance the external environment. If required, we can also add exterior lighting like streetlights, pool or garden lights, headlights, lawn enhancement etc.
Correction of perspectives distortion: We carry out vertical and horizontal straightening of property pictures to remove any kind of perspective distortions present in the image.
Flaws removal: We make sure that the property images are of professional quality by removing imperfections such as dust spots, scratched lenses, unwanted reflections, and more.
HDR image processing: We use real estate HDR photo editing to create photorealistic and dynamic real estate images that showcase the best characteristics of the property to attract maximum customers.
Adjustment of various image properties: We make appropriate adjustments in the strength, opacity, brightness, contrast, curves, sharpness, etc. to enhance the image quality.
Even if you have taken snaps during varied weather conditions and phases, image editors with us can help in compiling them all together to create sunset time-lapses. We can also light images with streetlights or headlights as part of our day to dusk photo editing process if the client demands.
Who can avail our virtual twilight services?
Photographers
Realtors
Advertisers
Agencies
Properties sellers and more.
Exclusive advantages of outsourcing day to dusk photo editing services to us
People with us are really professional and well trained. They are driven towards achieving perfection as each one working here is well aware of the fact that even a small flaw will squeeze away the professionalism and grace of the whole image. Some of the specialties of our image editing services include
Quality is of peek relevance; we never compromise with the same.
We can take any volume of work, regardless of deadline stiffness.
We are expertise in editing twilight images also.
Our teamwork as your own- as an extension of your in-house team.
We stay in line with the client's exact guidelines while being creative.
As we are resourceful and strategically organized, project turnaround time is very short.
Provide custom and affordable rate plans for various real estate photo editing services.
Case Studies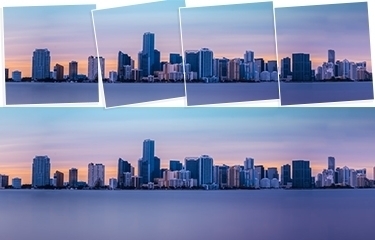 Offered Panorama Photo Stitching Support to A Real Estate Photographer
A renowned professional photographer in the US approached the PGBS photo editing team for panorama photo stitching support. Read more...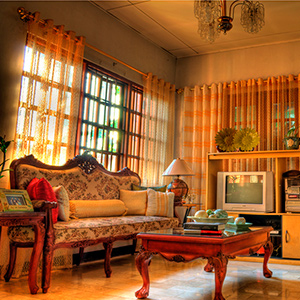 HDR Image Editing For A Production Company
One of the prominent and leading US based photography and video production company contacted us. They were offering their services to a wide array of businesses and diversified industries among which construction sites, resorts and hotels topped the list. Read more...
❮
❯
Client testimonials
"We really had a great experience working with PGBS. They provided excellent customer service and better communication abilities. This assured us that they understand our exact requirements, so we can trust them for our virtual twilight editing requirements . We really appreciate all the support provided to us."
Reach us today itself!