Real estate photo editing services are something in which PGBS specializes to provide flawless output within the fastest turnaround time for global real estate photographers. We have a dedicated team of photo editors who are assigned to exclusively deal with all sorts of property photo retouching and image enhancement requirements. We make sure that the real estate images you present to your clients create the desired impact and cast a positive impression on their minds.
We deliver world-class real estate photo editing outsourcing experience, ensuring that you get the maximum value from your investments. Our sophisticated infrastructure ensures that we engage in risk-free operations, which further promotes efficiency. Our creative abilities and a No-Compromise attitude towards quality promote rich customer experiences.  When you outsource your photo editing requirements, you will not only benefit from 99 percent accuracy of photography outcomes, but also from a cost-cutting of 80 percent!
Our real estate photo editing outsourcing services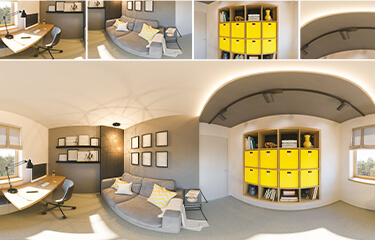 We can join architectural property images to deliver a wider panoramic view of the whole building in an appealing way.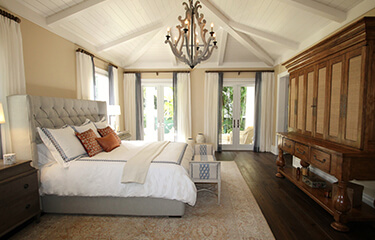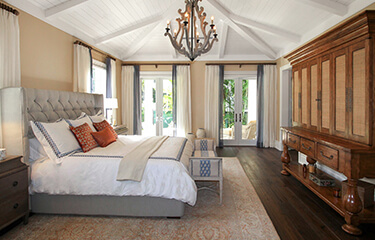 Real Estate Photo Enhancement
We enhance property snaps, rectifying distracting elements, improving composition & digital decluttering.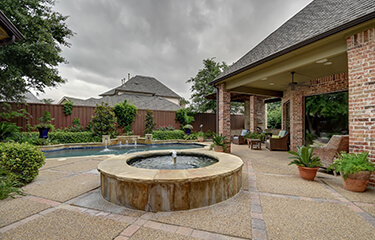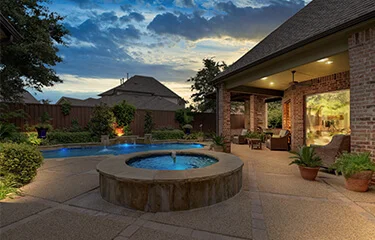 Using advanced image processing techniques, we convert the day time photos into beautiful twilight  or dusk images.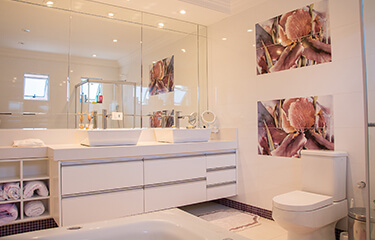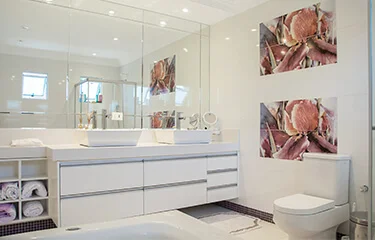 Color Cast Removal
In cases the snaps have inappropriate lighting or need white balance, then our experienced photo editors remove color casts from images.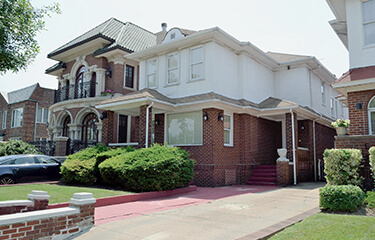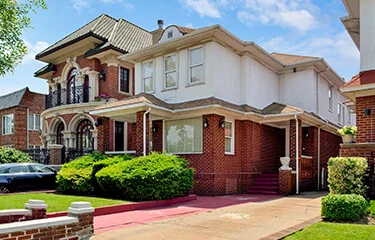 Sky Change/ Alteration
We can either replace the sky or work on the background to restore the overall grace of the architectural property photos to a huge extent.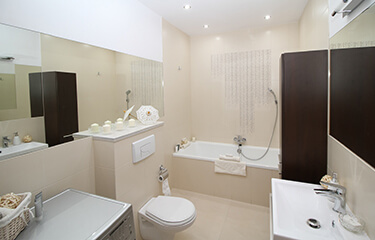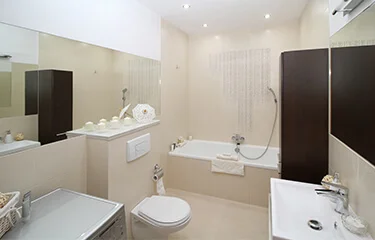 Image Perspective Correction
Our reality editors correct the perspective disorders, including the vertical and horizontal distortions, to improve image quality.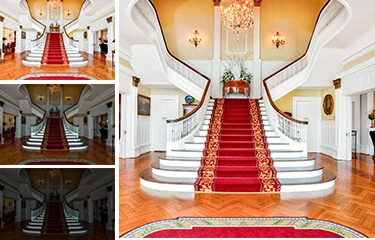 HDR Image Blending
We blend pictures with varying exposures with the help of our real estate hdr photo editing services to craft properly illuminated images.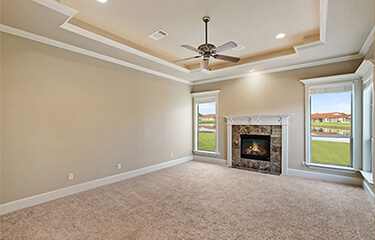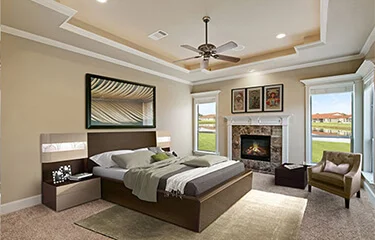 Virtual staging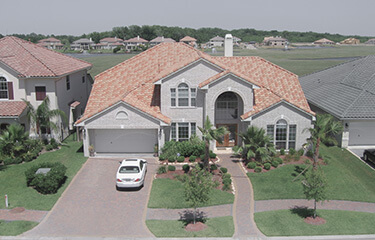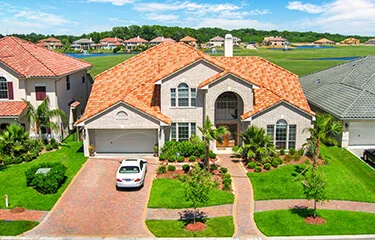 Aerial Photo Editing
We can edit aerial photos while maintaining clarity and enhancing brightness. Send us your raw images and we will do magic.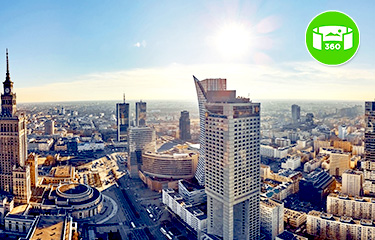 Virtual Tour Creation
We can create detailed virtual tours, highlighting major features, allowing homebuyers to feel their dream homes.
360 Degree Image Enhancement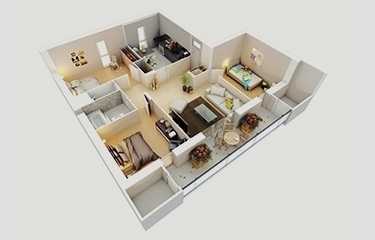 Floor Plan Design
We design accurate floor plans, conveying the architect's design details with focus and promoting better understanding
Our real estate photo editing techniques also includes
We can Photoshop real estate photos and remove unwanted objects or persons to make images appear neater.
Camera flashes removal
We can touch up property pictures to remove flashes in such a way that it generates a natural effect and makes the photo look clearer.
Cropping
We can crop images properly to make a perfect frame by exclusively focusing on a particular area or subject.
Image resizing for the web
Images will not get pixelated when experts at PGBS will carry out the resizing process on your behalf.
Minor reflections removal
We can use advanced tools and work on the glare to remove it completely from an image to make the image appear clearer.
Removal of timestamp
Our expert professionals can remove timestamps from images perfectly without leaving any trace behind.
End to End Real Estate Photography Post Processing
In addition to the above techniques, we also specialize in offering a wide range of services that are specifically dedicated to the enhancement of interiors and exteriors of various residential, commercial, and industrial properties. It is categorized into two parts, which are mentioned below:
Interior photo enhancement services
Window view replacement
Window enhancement
Recoloring or spot removal
Cord and wire removal
Fixing burnt-out light-bulbs
Elimination of dust from the ground, floor, walls
Smoothing of bed-covers, carpets, curtains
Flash shadow removal
TV screen replacement
Adding interior lighting
Addition of wall colors, wall painting, etc.
Exterior photo enhancement services
Adding lawn or vegetation
360-degree exterior view
Adding fire to fireplaces
Lawn enhancement including patching and greening
Incorporation of exterior lighting, i.e., pool/garden/street lights
Lawn retouching
Removing garbage and dust
Flash ambient blending
Noise reduction
Adding blue color to water bodies like rivers, oceans, lakes, pools, etc.
Unmatched benefits of outsourcing real estate photo editing services to PGBS
In this marketplace, a lot of real estate photo editing companies are there that operate in the concerned niche, but PGBS stays distinguished from the rest owing to the seamless benefits it offers to the clients. Some to mention are
Our real estate photo editing company in India stays updated with the latest movements in the industry of real estate. 

Realty editors here are perfectionists qualified in all operative image editing software programs. We keep on refining their skills by providing regular training and workshops.

We accept real estate images in multiple formats that include RAW files, JPEG, PSD, Tiff, etc.

Our customer support wing stays active 24/7 and communication channels are always kept open. You will be intimated about project proceedings and status at regular frequencies.

We offer the best real estate photo editing pricing, which would make your outsourcing decision a grand success.
Whatever data you send to us is kept confidential.
Expertise in offering end to end photo editing services for real estate photographers including property video editing, photo retouching, and more.
Discuss your needs with our experts
No matter how complicated your photo editing needs are, we can carry out the necessary editing's on the interior or exterior photographs of your real estate properties to bring back its lost charm and appeal. Our real estate photo editing services are the best in the industry, where we execute the entire process with unmatched excellence for providing outstanding results to our clients. We can also send you a free trial upon request. Based on the sample work done, you can decide whether our skills can accommodate your expectations or not. If you still not convinced kindly check our Photo Editing FAQs.
Who can avail our services?
Client Testimonials
We contacted PGBS for working on the lighting issues encountered during the shoot and the consecutive adverse effect on photos. Professionals here impressed us with their amazing HDR image editing skills. No words! Amazing work in quick turnaround time
The properties we captured this time were in one of the remotest areas surrounded by a lot of elements and owing to the same the sky was dark and dull which was talking a toll on the overall image quality and appeal of property. On approaching PGBS, they fixed the issues in a graceful manner. We are sure these images are going to help us. Thanks team for the spirit!
It was one of our business associates who referred PGBS to us. We saw their portfolio and the very first piece of work they did was enough to convince us. But to be on the safe side, we demanded some samples done which they availed without any slightest hesitation. That further increased our trust. Now after getting the work delivered we know we were not wrong. Best people in the industry, we would say.
We have different packages keeping in mind the affordability constraints of different categories of customers. Reach us to outsource real estate photo enhancement services need and see your real estate business conquering wider market segments online through our end to end real estate photo editing services.