PGBS specializes in offering international standards of drone image editing services. We have been the best ally for some of the most leading digital studios, real estate companies, and even freelance photographers.
The changes that the photography industry has undergone in the last decade are beyond anyone's imagination. Along with newer methods and techniques, the entire industry has moved into a more technology-driven one, as well. One of the most radical and exceptional technology that has emerged was drone photography. Whatever the requirements of the clients may be; wedding, real estate, tourism, drone has been extensively used to bring a new character and feel to the entire photography.
As there is huge demand from a wide range of clients who ask for drone photography, most of the companies offering photography services have been taking advantage of this technique to provide exceptionally stunning views and photographs.  However, drone photo editing is a key aspect that can decide the quality of the picture being shot and this obviously calls for the support of most professional service providers who excel in the same. Hire PGBS to be assured of availing remarkable and responsible aerial photo editing services at affordable rates.
Our Aerial Image Editing Services Propositions
By the looks of it, drone photography has really struck a chord with the audience and the demand for the same has been on the rise.  It makes use of stunning wide-angle frames and imageries that can provide a great aesthetical feel to the entire shots being taken. Even though aerial imaging can provide good photographs, there always is a need to make it better and exceptionally great.
As a professional and reliable aerial photo editing company, we are committed to providing drone image retouching, enhancement and in fact complete and comprehensive services in this regard.  Take a look at our various provisions.
Color Correction: It is very natural that there might be situations where the colors are not reproduced as expected in the pictures. In order to take care of this and deliver you the best images, we offer a range of color correction services that you can make exceptional use of.
Saturation / Hue /Level Adjustment: Since the drone imagery involves wide-range images and photography, the weather may not be all conducive to get the best images as we need. This can make changes in the hue, saturation and level adjustment of the image. At PGBS, we can professionally correct them for greater picture quality and depth of the picture.
Perspective Correction: There are chances, especially in real estate photos, for horizontal or vertical distortions that can ruin the entire picture. We provide extensive perspective correction services that can put your pictures back to the glory you were expecting the images to have.
Sky Replacement: There are chances when you try to get photos with a drone, the sky may appeal gloomy and murky which can spoil the entire picture if not taken care of. Our expert editors are skilled to deal with every sky change services requirement of the clients in the most professional and reliable manner.
360-degree Drone Photo Panorama Creation: Panorama images have become quite a sensation especially for real estate business. When businesses can provide impressive panoramic images to the clients, it is easier to impress them. If you are in such a need, our specialist photo editors can combine some of the best images and provide you with the most convincing and captivating pictures for your property. We actually master drone photo stitching.
360-degree Virtual Tours: All our experienced and expert photo editing professionals have the knowledge and experience to help you create thorough, convincing and breathtaking virtual tours for your wide variety of requirements.
HDR Photo Editing: When images are capturing HDR Image by means of a drone, you need to make sure that it is edited properly to get the traction you expect the picture to get. If you need professional hands to help you with HDR photo editing or any other sorts of image manipulation works, we are the best in the business.
Day to Night Conversion: It is not always possible to capture images in the night even if you want to do so using a drone. With our day to dusk conversion services, we can convert the images taken in daylight to make them look like they were taken in the night.
Drone Photo Blending: Sometimes, in order to get the best image possible of a location, we will blend the different exposures and provide high quality final output.
Natural Shadow Correction and Editing: It is not always possible to get the most conducive shadow effects when images are taken through a drone. We can edit the shadows as needed to ultimately make the images look more natural and better.
Density Editing and Correction: If there are images on which the pixel density has not come as expected, we can edit the values to make them look exactly the way you want it or even better.
Why we are among the best aerial photo editing companies?
We have a clear, comprehensive and exceptionally strategic image editing process in place that is established to ensure brilliant quality and uncompromised service deliverance to every client.
Though there are several businesses that provide drone photo editing services, we have emerged as the best among most repute ones in the niche because we are impeccably backed up by:
Uncompromised and top-notch service provision plans
Talented, experienced and trained image editors
Affordable costing
Proven, reliable and latest technology
Responsible and intelligent data security systems
Faster turnaround time
Better versatility and flexibility
Choose PGBS to outsource aerial photo editing requirements
If you want to get associated with a team of highly motivated, technology-driven, passionate, and expert real estate photo enhancement mavens striving hard to use their talents to provide you with alluring and stunning aerial images that can make you proud everywhere, we are.
Case Studies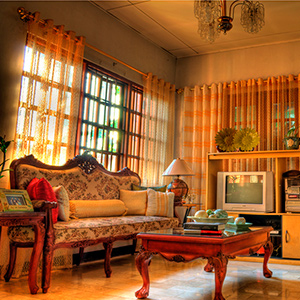 HDR Image Editing For A Production Company
One of the prominent and leading US based photography and video production company contacted us. They were offering their services to a wide array of businesses and diversified industries among which construction sites, resorts and hotels topped the list. Read more...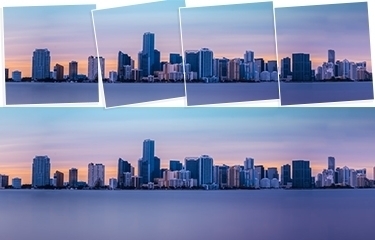 Offered Panorama Photo Stitching Support to A Real Estate Photographer
A renowned professional photographer in the US approached the PGBS photo editing team for panorama photo stitching support. Read more...
❮
❯