As a premium 3D computer graphics outsourcing company, we offer the best-in-class 3D design services to help companies for converting their ideas into print-ready models. We offer comprehensive design solutions for creating supreme-quality 3D images that interpret the client's thought and induces life in it. By implementing the latest technology and CGI software, we can add appropriate details for enhancing the look of the images to attract more audience.
What makes 3D designing services important?
3D designs have a lot of importance in the creative spheres. These industries use it for converting their ideas into reality through proper planning and development. The designs are generally created with the help of 3D computer graphics which allow the designers or modelers to add new features and details to the object. This results in the creation of an attractive product model design which can be portrayed in the most efficient way to its viewers.
In addition to this, it saves both time and expenses as the 3D designers can make modifications before the beginning of the production process. Advanced 3D modeling techniques can also be implemented to improve the visualization of complex concepts. Another advantage that end-users can get is to view the objects from different angles. This enhances their overall purchasing experience as well as simplifies the task of the marketing personnel to showcase and sell their products.
3D designing services at PGBS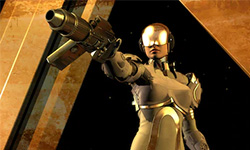 Gaming visuals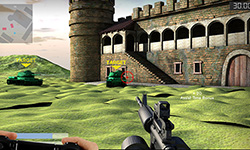 Interface design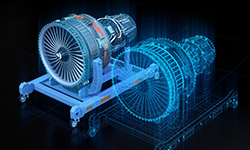 Simulation
Why outsource 3D designing services to PGBS?
With a growing client base, we have emerged as one of the most noted 3D modeling services providing company. In the first phase, we understand the requirements and preferences of the clients before beginning the project. In the second phase, we turn their ideas into visuals, i.e., we convert the ideas into 3D computer-generated imagery(CGI) or non-photorealistic rendering which can be used in different areas like digital art, videos, films, advertisements, video games, television programs, etc. However, for creating interactive visual scenes, we utilize motion graphics designing. With constant feedback from the client's side, our experts produce final results that meet the client's expectations aptly.
Our reputed 3D design company deploys a research team that stays updated with the latest developments in this industry and helps concerned professionals integrate that into their work. This helps us to deliver excellent product renders and exceptional services. It takes a lot of work for the creation of a 3D image or model. Cutting, feeding, and padding techniques are seamlessly followed for delivering quality work. In the case of 3D modeling, we use a wireframe model to represent the shape of solid objects. This 3D modeling technique allows for effective construction and modification of the objects. Our dedicated partner team of creative peoples constantly work on new 3D creations for a strong impact.
Why we are best among the various 3d design companies?
With our creative and versatile approach for providing 3D design service, we have helped various clients from different industry verticals to reach their organizational goals. Apart from this, having a team of diverse and experienced artists also helps us to complete the task easily. By combining the right technology with their expertise, we can deliver outstanding results to the clients which can be thoroughly measured with the help of our quality analysis team.
We abide by a simple workflow process for avoiding confusion and enabling clients to fully understand the way we work. The output we aim is high-quality images that can be directly used in 3D printing design services or for effective showcasing of digital models. Our team also share regular updates so that they can keep track of the current process and make changes if required. This overall results in effective project completion which offers exceptional benefits to the client organization.
We use advanced software and technologies to provide photorealistic renderings for various verticals like real estate, educational, fashion, manufacturing, gaming, and more.
End to End 3D Design 3D Consultancy in One Place
Character design
Logo design
Print design
Client Testimonials
"I tried with PGBS, for my character 3d modeling requirements and was amazed with the quality output provided by their talented team. They are very friendly and respond to my queries on time and the cost is very reasonable. I totally recommend them."
"PGBS provided us with the complete 3D visualization services for my upcoming architectural project. The architectural animation and house renderings which they provided was very realistic and we are very happy to see our project in digital output. They are very much a reliable company."
I was totally running out of time to showcase my new mechanical product to my CEO, but thanks for the support provided by the team of PGBS I was able to present with in short turnaround time. Looking forward to work with your company for my future designs. Thanks.