Looking for professional 360-degree image enhancement services? Trust the photo editing experts at ProGlobalBusinessSolutions.
The highly skilled image editing team at PGBS understands the immense importance of panoramic images in providing a holistic view of a property's dimensions, thereby inducing positive sales responses. Therefore, it takes special measures to deliver this niche service with the utmost expertise and judgment. Our company employs experienced photo editors who not only possess a high level of panorama photo stitching expertise, but also perform high-end retouching activities to enhance 360-degree panoramic images.
Highlights of our panorama image enhancement services
Our photo editors can apply diverse photo editing techniques in order to address key issues and to generate images that are finer, clearer, and inspiring. Our service covers a wide range of sub-services that contribute to a holistic real estate image processing. Here's what we handle on a regular basis:
Ensuring White Balance

We can rectify the effects of poor lighting and can ensure white balancing by eliminating yellow or off-white color tones from an image.

Adjusting Tone

We can modify the tone to a certain extent depending on the image-type and this makes an image appear brighter and warmer.

Sharpening Images

We know techniques to make images look sharper; we can enhance textures, thereby boosting overall image appeal.

Replacing TV Screens

We can make a black TV box appear 'switched-on' with visuals by using Photoshop tools, thereby making the image more colorful.

Erasing Blemishes

We can instill more clarity in 360 degree images by deleting unwanted dust marks, spots, and blemishes.

Correcting Lens Distortion Effects

We can straighten walls that appear curved due to lens distortion effects by addressing the cause correctly.

Removing Flash Reflections

We can erase reflections and shadows that are often caused by flash, thereby giving images a more professional look.

Balancing Brightness and Contrast

We instill the right degrees of brightness and contrast in images, adding more depth and life to them.

Performing Sky Replacement

We can replace dull, gloomy skies with skies of brighter hues, adding an uplifting feel to images.

Beautifying Fireplaces

We can add flickering flames to fireplaces, thereby adding glamour and a feel of warmth to indoor spaces.

Enhancing the Appearances of Lawns

We can retouch lawn photos, removing dullness and adjusting brightness levels optimally.

Removing Unwanted Objects

We can remove unwanted objects from different spots, improving the overall aesthetic appeal of a property.

Erasing Tripod Reflections

Tripod reflections on an image destroy its appeal; we can erase reflections and restore the focus to the subject.
Why should you outsource 360-degree image enhancement services to us?
PGBS has been operating successfully over the past several years delivering unique real estate photo enhancement solutions to businesses, professionals and individuals. We have been registering a steady growth of our client base, which is mainly attributed to our dedication towards providing excellent quality service and superior deliverables. Here's why you may want to do business with us:
We are professional in all our approaches, from sales to delivery.
We have transparent work processes in place; we keep clients posted.
We vow to protect our clients' data at all costs; and we do it practically.
We have a strong attitude towards quality; we never settle for less.
We embrace a strong customer service philosophy; we build rapport.
We have experienced supervisors onboard; they monitor progress.
We can deliver outcomes within short time spans and at less photo editing cost.
Whether you are a professional real estate marketer, an architect, a photographer, or the owner of a photo editing company, we can help you succeed. We can be your most trusted partner in your effort to address the key requirements of your business in the most efficient manner. Outsource your 360-degree image enhancement requirements to us and relax, knowing that we are working sincerely at the backend to help you achieve milestones.
Case Studies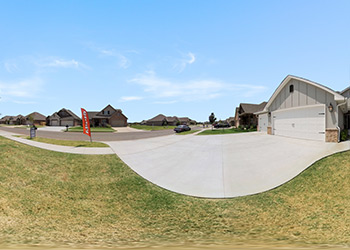 The client was a real estate business owner who was new to the field and was looking for cost-effective virtual tour creation support. The client was pressed for time and wanted us to create 50 virtual tours within a span of 7 days post deal closure.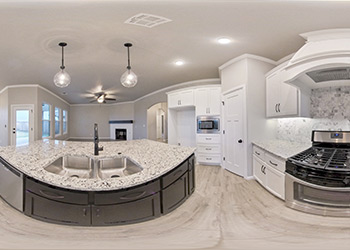 The client was a Miami-based real estate business owner who was looking to market his latest high-end condominium project to high net worth clients. The condos had several details in terms of features, landscapes, and textures, which needed to be covered.
❮
❯
Client Testimonials
The enhancements were exquisite. I had worked with other companies but none exceeded my expectations. Their editing really improved the overall appearance of my real estate properties. I look forward to working with you again!
We are in the real estate photography business and we do understand how complicated creating 360-degree panoramas are! But, the image editors at PGBS made it look easy. They were fast in delivering the edited images and the final look was impressive. I would love to work with them in the future!
Excellent quality panoramic images! I was concerned about finding a service provider who can handle the bulk work. But I am glad that I decided to outsource my needs to them. I was extremely pleased with their response and professionalism. The time taken to edit was also less. Thank you so much, guys!