ProGlobalBusinessSolutions presents itself as one among the most expert Indian based graphic design outsourcing companies providing custom brochure design services. The purpose of brochures is to deliver comprehensive information about a company or business in an engaging way. Brochures should be designed in such a manner that they can be used as hard copies, PDFs, or even as online presentations.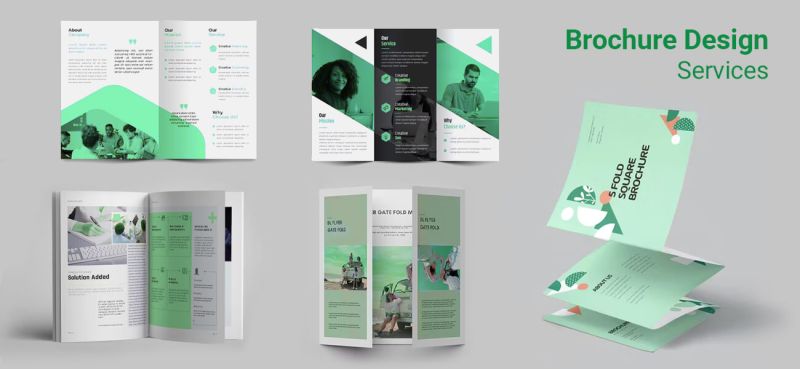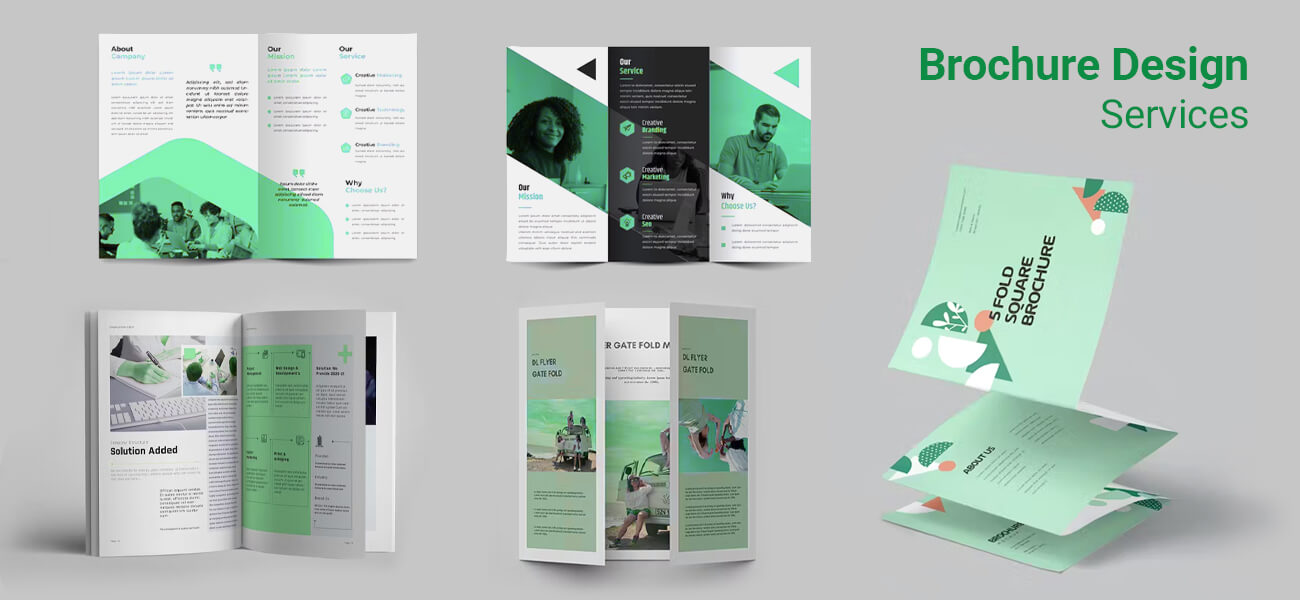 Brochure design services in India
As design services continue to rise in popularity, businesses are choosing India-based companies for outsourcing purposes. Companies are looking to get brochures designed in a professional manner while being able to convey their branding philosophies appropriately. It is always a good idea to do business with a reputed brochure design company, which would ensure higher returns on investment. Businesses need to create innovative as well as informative promotional materials that can drive sales. Businesses need to look for experienced service providers that are versatile in their approaches and can deliver diverse designs that can be used for diverse purposes.
Professional brochure designs from PGBS
Since inception, PGBS has been offering professional and innovative  graphic design services that help companies appeal to their targeted audience in an extremely considerable manner.
Our brochure designers understand the client's expectations, ideas, inputs and discuss the concept from them before the project starts. We help the clients put the intended message in the advertising or branding material in a remarkable manner. We design the brochures with the right mix of image, content, illustrations and of course technology. Our experienced personnel make the best advertising materials that convince the target audience for the clients who outsource to us.
Brochures- single or multifold is the first step of rapport building with the clients. It has to be precise yet convincing enough about the quality of the products or services offered by the companies. Experienced graphic designers here in our outsourcing company includes creative content writers, visualizers, and graphics experts work mutually to make the advertisement material. The ideas of professionals aim to connect with readers and creating a strong impact on them.
Types of brochure designs we provide
Bi-fold

We develop attractive bi-fold brochures, which can create the desired interest or impact on the audience for opening and viewing the content.

Tri-fold

We can craft highly impact and versatile tri-fold brochure designs in both standard and large sizes to boost the marketing campaigns of clients.

Multi-page bi-fold

We can create multi-page bi-fold brochures, which usually includes 4-page, 8-page, 12-page, 16-page, or 20-page designs as per the clients' need.

Gate-fold

We design the gate fold brochures in the most unique and appropriate way that can produce the necessary impact in the minds of the audience.

Double gate-fold

Since the double gate-fold brochures are quite expensive, we offer the designs at a cost-effective price without compromising on its quality and appeal.

Accordion-fold

As an alternative to the tri-fold brochure, we are also apt in designing accordion-fold brochures or Z-fold brochures to cover the various needs of the client.

Cross-fold

We are also specialized in creating cross-fold brochure designs that can enable readers to fold it to a transportable size for carrying it wherever they want.

Roll-fold

We can also create roll-fold brochure designs for clients if they wish to guide the users for viewing the information in an orderly manner.
Benefits of outsourcing brochure design services to us
We don't use pre-built online templates; we use our creative skills and develop original ideas that complement a brand's persona. We always try to come up with something new that will help the client's products or services to catch the immediate attention of users and stand out in the market. Here are a few advantages that you can bound to get once you have associated with us.
We offer the shortest turnaround time for completing the client's project and within the committed deadline.
The brochure design costs we charge is cost-competitive and set within the client's budgetary constraints.
We deploy cutting-edge software like InDesign, Illustrator, Photoshop, etc. to craft the most appealing brochures.
If required, we can carry out unlimited revisions so that our clients are 100% satisfied with the project's output.
We have covered a large number of projects, which makes us the experts in designing all types of brochure.
Since a brochure reflects the brand and values of a company, it is an integral part of any business and must be left in the hands of an expert brochure designing company like PGBS. Let our professional brochure design services be your greatest strength and help you to create the desired impact on your clients and customers by offering customized design solutions. With a deep understanding of the graphic design skills and techniques, we can create the best-in-class brochure that you will ever come across in the industry. Our brochure design cost per page is minimal and we provide customized price lists for 4 pages, 8 pages, 12 pages, 16 pages, 20 pages etc. In addition to this, we also offer additional graphic designing services, which includes e-brochure design, flyer design, leaflet design, booklet design, catalogue design, and more.
FAQs
We accept files in formats that support online upload and are printable as well. We commonly work with files having formats such as .ai, .jpg, .pdf, .psd, .png, etc. We prefer pint files in CMYK mode and online files in the RGB mode.
You may help our designers by providing them with a design brief, which would help them in delivering what you exactly need. So we would recommend that you share a design brief as well as a brief about your company and branding philosophy.
Generally, you need to pay the price for one page as our package pricing covers one page of brochure design. So you would need to pay an extra amount to get a multi-page brochure designed.
Sure. We would use your images in the outcomes.
Yes. We can definitely design a personalized combo package that would include various design tasks that you need to be completed. For example, your combo package may include brochure design as well as book cover design service.
Yes. Sure. You can definitely let us know your preferences and we would make sure that you have the same designer assisting you in your diverse projects. Once you select a designer or a team of designer, they can serve as a dedicated team and deliver personalized assistance to you.
Yes. Our agreement specifies that you will continue to hold the copyright of your design.
No. We embrace transparency in all our transactions with our clients. We will share a clear and comprehensive pricing structure with you, which will give you a detailed idea of each component of our service.
We sign Non-Disclosure Agreements ( NDA) with our clients, assuring them that their trade secrets and other confidential information would always remain safe with us at all times. We have deployed strong data security measures and infrastructure in order to prevent data breach incidents.
Get inspiration by browsing through the works of top global designers. This would help you get an idea of how you would want your brochure to look like and share your specifications with our designers in an informed way.
Work Samples
Tri fold Brochure Design Samples
Bifold Brochure Design Samples
Corporate Brochure Design Samples