At PGBS, we provide comprehensive architectural 3D modeling services for diverse clients from real estate industries. Most importantly, we help companies save time and avoid financial drainage with our steadfast services.
From prototyping models to visualizing planned structures, 3D modeling can leverage your business with a vast array of benefits. 3D modeling has bolstered the operational infrastructure of construction firms, enabling them to provide a better view of the proposed structures to their clients. Your customers can preview the designs before finalizing their decision.
How can our architectural design services assist you?
Making optimal utilization of apposite 3D technology that we deploy to deliver world-class architectural 3d design services, we can help you provide better quality services to your clients. We are one of the most reputed 3d design companies and our designers are seasoned professionals and can help you in providing your clients with a vast range of ideas. We design different variations of a plan, increasing the number of options that your customers can choose from. After visualizing these plans, your customers may want to incorporate certain changes to customize these designs. Evidently, you can come up with a picture-perfect plan for your clients with our assistance.
Over the years, our 3d design company has collaborated with several international construction firms, builders, contractors, developers, interior designers, and architects and has delivered state-of-the-art realistic architectural 3d modeling services. Our partner team has gathered experience in various domains of the industry. From residential buildings to commercial ones and from hospitals to stadiums, we have established our professionalism in various areas. We also provide 3d furniture models to enhance the visual appeal of the interior and exteriors of properties.
Explore our vast range of 3D architectural modeling services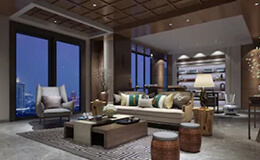 3D Interior Modeling
Our partner team closely works with experienced interior designers to develop conceptual design models for the property. It can offer you a proper idea about the property so that you can finalize your deals and investments. Besides, our photorealistic 3D interior models can also help you to test out different looks and needed materials for your project.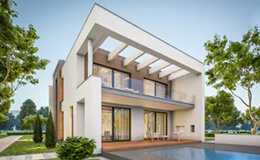 3D Exterior Modeling
Our 3D exterior architectural modeling services provide detailed 3D visualizations for the properties to help you get an exact idea about the project design even before the commencement of construction work. In addition to that, we can also create engaging 360-degree virtual tours and 3D building walkthroughs to help you with the approval of your project.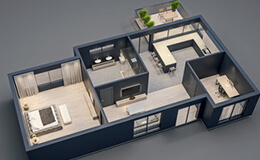 3D floor plan design
Our high-quality 3D floor designs are an accurate representation of the building structures, thereby enabling you to get detailed insights into the residential and commercial property space, convenience, and functionality. These are tremendously valuable for homeowners, furniture manufacturers, or interior designers who wish to improve the marketability of their architectural projects.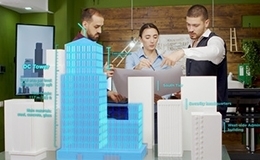 AR & VR Models
We embrace advanced technology like augmented reality (AR) and virtual reality (VR) to create better workflow and designs for enhancing the productivity of the architectural industry. Our AR and VR models look exceptional and can be used to showcase the entire building lifecycle of the architectural projects, starting from design to renovation.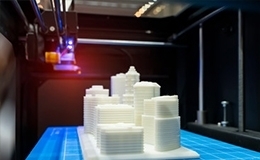 3D Print Models
We create precise 3D print models for complex building structures to help you visualize the designs in a better way. We can make your ideas come to life and effectively save your time for creating full-scale models for the architectural properties. In addition to that, we can also provide you with the flexibility to reuse, reprint, and re-edit your models if needed.
Read our case study on building design 3d modeling for a UK based real estate company.
In light of the present scenario competition, it is logical to tie up with an established 3D modeling company that has the fortitude to provide you an edge over your competitors.
Benefits of Outsourcing 3D Architectural Modelling Services to Us
As our partner team has the technical expertise and knowledge regarding the architectural engineering process, there are a lot of advantages you can avail after outsourcing 3D modeling service requirements to us. Few to mention are
Providing in-depth details and maintaining the accuracy of the models throughout the project.
Utilizing advanced software and techniques.
Developing the print-ready design with utmost perfection and quality.
Providing security of data with flexible input and output formats.
Ensuring client satisfaction and effective communication by providing 24/7 customer support.
Proper management of projects with the help of industry-best 3d building designers thereby, improving productivity and efficiency.
Creating aesthetically appealing architectural models by incorporating the client's exact specifications.
Assuring significant saving on resources, time, and money.