If you are willing to expand your business to the German market, you need to rely on a reputed call center for providing German customer support. At PGBS, we provide scalable call center services in the German language for various companies. Whether you are willing to market your product in Germany, or planning to set up a help desk, we can cater to your requirements.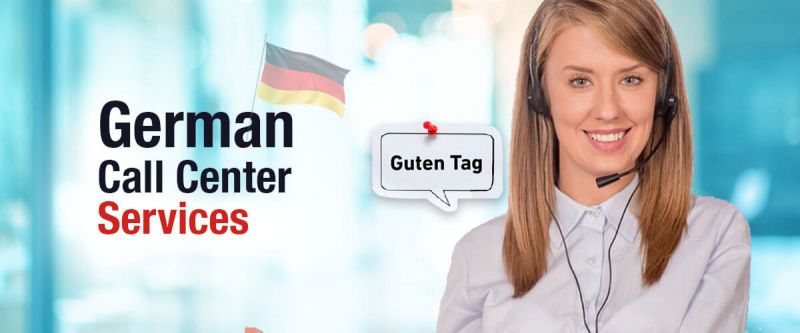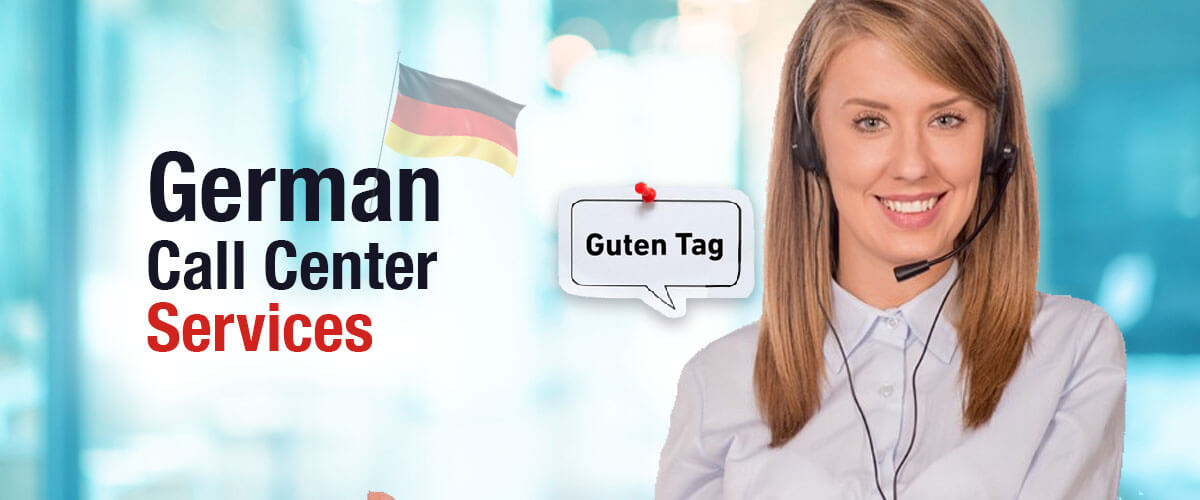 We understand, that an emotional appeal plays a pivotal role in molding the relationship between the company and its customers. PGBS is one of the accomplished customer services outsourcing platform in the circuit, with an impressive track record to speak for our accomplishments. You may have a consultation with us regarding the number of channels you need, the volume of calls to be tackled, or other aspects of the deal.
Over the years, we have collaborated with several international brands, establishing their relationship with foreign clients. At PGBS, you will find skilled professionals with proven skills over the German language as well as culture. Our omnichannel communication strategies will help you to penetrate into the customer base in Germany. Besides, we keep on updating the technology, which enables us to provide the highest quality of multilingual customer support to the customers. Often, they request for services on their own terms, and you need the necessary tools to meet their expectations. With adequate technical support around, it is possible to answer the calls in the way they want. Therefore, you need a professional platform to rely upon for German call answering services. Come to us for dedicated support and let your business grow in the foreign land.
Our German call center services include
Well, experience matters to a large extent, when you outsource your call center services to a third-party vendor. Our call center agents are fortified with extensive experience in the domain. Specialized training and regular workshops keep them updated with the latest developments in the industry. At PGBS, we have a number of multilingual teams and hence we are capable enough to provide bilingual call center services in several languages.
Over the years, we have supported companies from various domains, including, pharmaceutical, finance, gaming, technology, real estate, healthcare, eCommerce, and more. You may approach us with your requirements for customized solutions, no matter how intricate or specific they are.
We provide our services at competitive costs. Come to us and have a word regarding your requirements and budgets. We provide several types of German call center support to our clients. These include
Phone Answering

Our executives know phone etiquettes very well and can deliver professional phone answering services even during holidays and at odd hours of the day, thereby keeping you live 24/7.

Technical support

We appoint employees who have in-depth knowledge in diverse technology domains, which makes them strongly positioned to handle your clients' complex technical queries with ease.

Bookings and reservations

Our call center executives can safely perform travel-related bookings and reservations on your behalf, thereby allowing you to focus on other critical tasks that demand your attention.

Inbound customer support

We can professionally handle your inbound calls and assist your clients with solutions for their queries, thereby allowing you to set up a strong customer support presence.

Outbound customer support

Our outbound customer support team can help you reach new customers in new geographies and to convert leads into paying customers through high-end lead generation and sales support.

CATI market research

We are adept at applying crucial market research techniques so as to deliver important insights that would help you make important decisions and promote the expansion of your business.

Message transcription

We have a team of specialists who can deliver high-end message transcription services including medical transcription services to professionals, assisting them in their operations.

Order processing services

We can provide-end-to-end customer service support, managing your orders from step one to the last step, allowing you to benefit from hassle-free order fulfillment services.

Email support

Our employees have high level of written communication skills and they can deliver professional email-support to your customers, thereby making your customer service more efficient.

Chat support

We can deliver customer service through live chat feature, thereby responding tp your customers' queries as and when they are received, promoting goodwill and reputation.
Benefits of outsourcing your German call center services to PGBS
With our expert call center support, you can confidently expand your business to German-dominant territories. Our multilingual professionals can deliver personalized customer support service to your clients, thereby allowing you to create a strong reputation in all global markets that you cater to. Get in touch with us today to know how we can help you utilize our call center services optimally.
We have complete hassle-free communication channels open 24/7 for you to reach us anytime.
The chances of sending the messages to the wrong person are eliminated, as our professionals use on-call rosters.
We never put the calls on hold, while answering other calls.
At PGBS, we provide emergency response services through the telephone. Our platform is integrated with automated backups, that further leverage the quality of services.
You may also seek our live operator answering services, which have the fastest time for pick-up.