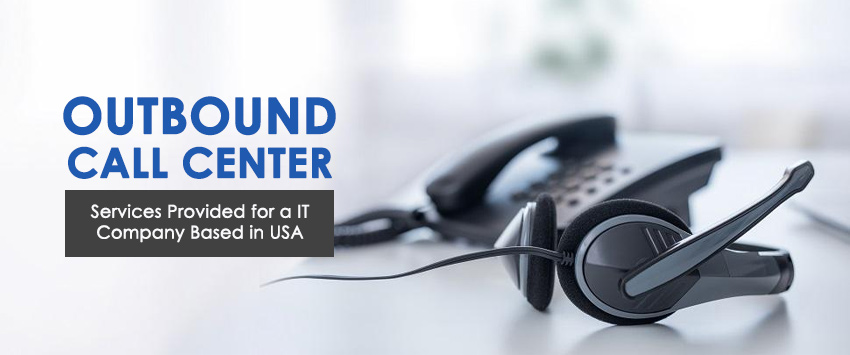 Client
The customer hailed from IT domain and was in US. They were providing IT and related services to their customers. Some of them are software, services and computer hardware etc.
Challenges
The client had introduced a completely new software product with a lot of technical features. Its purpose was to facilitate improved communication flow in a company. We were asked to put up an outbound cold calling procedure to generate leads. The challenges were obvious. First of all, the product was highly technical and completely new in the market. We had to find and train the best outbound call center agents who were technically adept to an extreme level as they had to not just understand but communicate the features and benefits of the concerned product to prospects as well. In case of any doubts, the agent should be skilled enough to rectify the same without any sort of delays or hitches.
The Solution
We strategized things and created an outbound process in our hub with a devoted team to market the client's software product. We recruited technically sound agents with remarkable track record in dealing with software products. They were trained by our experts in close association with customer. Followed by that the trained and sorted out agents were given a database of prospects along with needed scripts.
We put forward certain suggestions in regard of reporting templates and formats. Reporting was on a weekly and even daily basis. The process owner kept on sending daily reports based on agent performance. In addition to this, a weekly report was also provided.
Conference call was initiated weekly between process manager, owner and customer for brainstorming newer more effective ideas to address challenges encountered. Such calls were very effective for enhancing the conversion rates. Improved plans worked well and the progress obtained by our call center services kept on accelerating.
As in case of every project, for this one too, we were too particular about the quality parameters. Every calls made were recorded and they were scrutinized by our experts higher in the hierarchy for ensuring that the tone, modulation and colloquial vocabulary used  are perfect. More importantly, quality confirmation was done on the exactness and clearness with which information was communicated.
We succeeded in offering very reasonable rates for the customer. The past experience that we had along with the domain expertise paved way for the execution of project in highly professional and lucrative manner for the customer. Allocating the work to technically skilled agents, clever situation handling, effective reporting processes, apex accuracy and exceptional project management skills were exhibited throughout.
Outcomes
The product experienced great boost in its sales and the customer was very happy owing to the results generated by our team. Feedback from the customer in regard of our outbound call center services was very positive and he even personally visited our office with a box of chocolates which can doubtlessly a kind gesture.