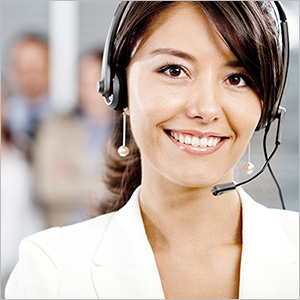 Client:
A reputed IT company with its headquarters in Washington D.C. USA
The requirement
Our client has launched a flagship lifestyle product that promises to dramatically control the anti-oxidants in the skin, thus reducing the ageing process for beauty conscious populace. Keeping in perspective the global appeal of the product, the client wishes to set up a call center that would cater to the specific questions of customers from targeted markets in their native tongues.
The Solution
We were entrusted with the responsibility of establishing an efficient center offering multilingual call center services which would make potential customers aware of the benefits of the product, allay their queries, and increase customer satisfaction thereby generating leads.
We immediately floated an advertisement seeking resumes of eligible candidates who are facile in chosen foreign languages. Both national, as well as offshore candidates, applied in hordes and after scrutinizing each resume carefully, we set up an adept team of professionals for the requirement. We then subjected them to intensive training about the product and kept checking their progress at various levels by subjecting them to strategic technical tests.
Simultaneously, we developed tailored formats and templates to capture and categorize call queries based on their frequency, depth of technical details sought, satisfaction index achieved through responses and other parameters to add value to the services.
Once the team was thoroughly conversant with the aspects of the product, customer support was started to deliver in languages like Spanish, Arabic, and French. Interaction session between process manager, process owners, and executives are held at the end of each day to ensure that the shortcomings encountered are communicated to all for effective plugging of bottlenecks. Proper quality checks were instituted at various levels to make the system fool-proof and appealing to the customers.
Outcome achieved
Our laser-targeted approach got the process for client stand on its feet within a matter of weeks. Another advantage incurred through our efficient services is the optimization of call center operations by vaulting over geography imposed time barriers. Expenses were optimized without compromising the quality of manpower.