Virtual assistants are highly skilled, high in demand professionals. PGBS among the top virtual assistant companies provides professional and cost-effective virtual assistant services helping you in daily administrative, technical or creative tasks remotely.
PGBS's Virtual Personal Assistant Services List
Graphic Designing
We have a team of virtual graphic design assistants who can assist in various designing requirements like PPT design, banner design, social media image creation, illustrations etc.
Customer Support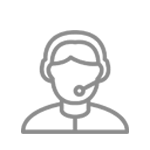 Our virtual assistants can help a business in its day to day tasks such as lead generation, email management, phone call management, IT management, cold calling etc. This results in an overall increase in business efficiency.
Website Maintenance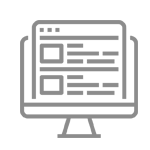 Our team of VAS can offer help to create a blog or forums and keep them updated consistently. Tasks like comment moderation, image updating, forum moderation, content updating etc are done by our experts.
Accounting & Bookkeeping Services

Our VA's deals with all sorts of accounting and bookkeeping tasks like numerical data, ensure accuracy, prepare an invoice and financial statements as well as carry out all needed accounting activities.

Our VA's provide dedicated support to handle your social media accounts starting from creating social media profiles to branding and managing it.
Correspondence Management Services

We offer correspondence management services through our virtual assistants who compose and respond back to emails and voicemails. We can also create content for marketing and other purposes.
Desktop publishing Services

Hire a dedicated VA from PGBS who can help you in handle all DTP related tasks effectively. Experts here work as your own staff to help you with the development of graphics, cover design creation, marketing material designing as well as DTP typesetting and photo editing.
Travel and Hotel Reservations Services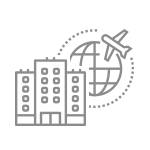 Our expert will take care of budget planning, do the needful bookings, provide timely reminders and everything else involved. Whether you are an individual freelancer, small business or a large enterprise we have best VAs to help you out.
Data Management Outsourcing Services

Our VAs can help you in data entry from papers to computer. Besides they arrange and categorize the data to ensure its easy accessibility. Above all in case of conversion needs also, virtual assistants are adept to avail you complete support.
Market research Services

We carry out regular market researches to understand the demographics, trends, psychometrics and a lot of other factors involved to check the viability of a plan or chances of success for a new product.

Our appointment scheduling services at PGBS provides support solutions regarding schedule appointments, confirm them, send reminders, chart plans and carry out everything that can help to attract and retain more clients.
Still confused what are the services that you can outsource to professional VA's then read this. Our real estate VA solutions assist you in the most professional manner. Also, read here what it takes to be a VA in real estate.
Benefits of associating with PGBS
Virtual executive assistant services from us will save your time and money! Outsourcing your non-strategic jobs to our virtual assistants in India to concentrate on your core business development and enjoy the following advantages
By outsourcing, you pay assistants only for actual time worked. You are not responsible to pay employee-related taxes, insurance, vacation pay, sick pay, or contribute to retirement plans, workers' compensation or other benefits. We also help you to save the cost of employing a number of full-timers for different tasks.
Also, the VA in our office eliminates the traditional office paraphernalia like:
Equipment
Training
Office Space
Cost of Employee Recruitment
Our VA services in India simply means an extension of your office and solutions. Our target is providing quality support with a personalized approach. The motto at PGBS is  "maximum customer delight"
Outsource VA services to us today to cope up with your business growth and voluminous daily non-core tasks. Hire virtual personal assistant services in India to increase productivity, save time and ensure effective business management.
FAQ's
Industries we support include
Telecommunication
Automotive
"PGBS has helped me streamline my office jobs by providing a qualified, competent and experienced executive administrative assistant who manages all assigned activities consciously with complete sincerity. Hiring rate is competitive too."
"I was looking for a proficient virtual office assistant who can render his services from a remote location and who can be confided upon with sensitive business information. PGBS eased the process for me by providing an assistant that measured up to my expectations."
Excellent proficiency in virtual assistance. The PGBS team rocks! Loved working with the virtual assistants on a short term project. Would love to work with them again.
Highly impressed with the book-keeping support provided by PGBS's virtual assistants. Very efficient and timely assistance.
Get A Free Quote
Our services rates
We provide VA's on Full time support or shared basis. We bill by the hour. For more details about our custom pricing structure please contact us
Get A Free Quote