Read this article first if it's time for you to put together your virtual assistant's agreement.
It's a great idea to have an agreement between you and your virtual assistant. This can help you protect yourself. Here are some of the most important things to include in the contract when working independently with your clients. Signing a VA business contract is essential before you start working.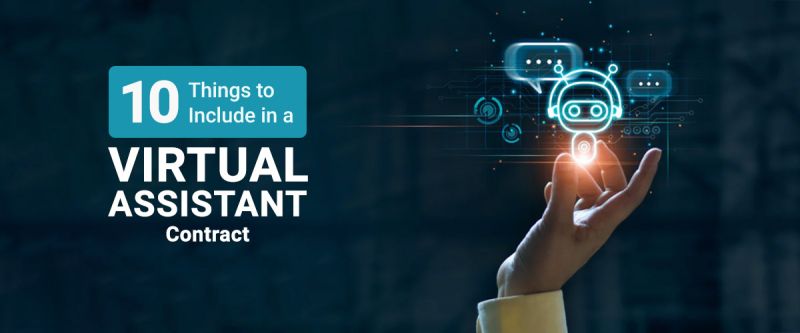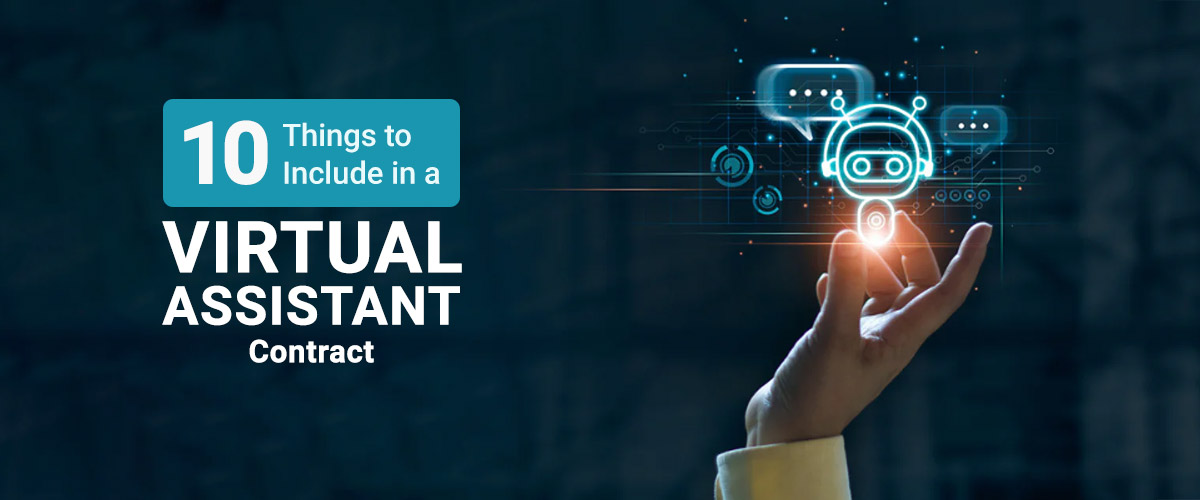 There is no need for any complicated contract, a contract or virtual assistant agreement can be formed when an offer is made. Many clients and virtual assistants have agreed to a verbal discussion. However, making it a legal written contract is recommended.
Positive communication between your client and you is necessary from the beginning of the project. So you have to be professional and supportive throughout the entire project. This is why virtual assistant businesses should recognize and showcase that they are trustworthy.
The aim of the virtual assistant contract
Getting started with the client as fast as possible
Get the payment regularly
The expectations
Your agreement can be a simple Skype recording of the conversation with the client or it could even be a confirmation email sent to the client after your discussion.
Benefits of VA contract
To make sure that the client respects and pays for the work
To provide boundaries and to help create a structure for the business relationship
Protect both the parties from complaints, disputes, and legal issues
What all things need to be included in the virtual assistant contract
Contact information of the client

You have to get an accurate company name, contact number, address, etc. Please send it to your client or pre-fill it accordingly. Keep a signature line to sign at the bottom of your contract.

Independent Contractor

An important element to be included in the contract is to include the nature of the work. Specify if you are an independent contractor and not an employee.

Scope of the project or the description of the services

The project's scope plays a major role in the contract, where all the information related to your services for the client is mentioned. Keep it specific and clear. This might be needed for all future purposes.

Means of communication

Everything related to the means of communication related to how you will be sending your work or any other means to connect. All these things need to be mentioned in the agreement. Mention more about the response times for different communication means. Communicating with your client is always essential for completing the project.

Obligations from either party

A VA contract should include obligations from both parties declaring all the important terms regarding how they will participate. This will help avoid confusion later and make the parties involved understand more about the project management process. Limitations on the services should also be disclosed, if any. Example: Subcontract terms, responsibilities, negotiation terms, etc.

Services offered/ deliverables

Services offered are usually intangible. That's where the importance of virtual assistant contracts comes in handy. It gives your client a clear picture of how this business relationship will move on.

Terms of payment

The contract should include the terms of payment in the contract. You will also have to include the details of the compensation terms accordingly. This will avoid any further clashes between you and your client.

Mention the exact amount to be paid by the client (per hour rates/ pre-project rates etc.)
If any deposits are required to start the project
Mode of transactions to be carried out (credit card, cash, cheque, etc.)
The payment timeline needs to be mentioned.

Working hours

You can include policies around the boundaries related to working hours. Clients should have an understanding of when you will be available for them. This will increase the client's confidence.

Terms of confidentiality/ Non-Disclosure

The agreement should include a paragraph to make clients understand how their projects will be managed. How will your team ensure confidentiality of their information, content, strategies, and more?

Contract dissolution/ provisions of termination

This is the most vital part of the agreement that indicates how both parties can get out of the contract in special situations. You have to include a timeframe of the notice period to stop the work.
Terms related to non-payment issues should also be included to protect your business from losses further. You have to put together this important piece of contract for your virtual assistant business setup. There are different templates available online. You can choose from them or adapt one to suit all your business needs.
Your termination provision should include

Whether both parties have the right to terminate.
The exact process to be followed before terminating.
Notice needed before the contract termination.
The technique of handling the payment after the agreement is terminated.
Get free sample of virtual assistant contract template.
Summary
The contract is a crucial piece that can protect both businesses. It is the perfect method of providing an accurate outline of what you will do, how you will do it, other compensation terms and how the contract can be dissolved, and more.
This will help in flawlessly carrying out the business. This will showcase the professionalism in the way you carry out your business and increase your clients' confidence in you.
If you are searching for the best partner for your requirements, ProGlobalBusinessSolutions a virtual assistant company, will be a perfect choice. We have been providing virtual assistant services for all clients across the globe.
Types of virtual assistant services provided by our VA's include
Graphic designing assistant
Customer support assistant
Website maintenance assistant
Accounting and bookkeeping assistant
Desktop publishing assistant
Market research assistant.
So what are you still thinking of?