Proglobalbusinesssolutions is a leading provider of eCommerce website development services. At Proglobalbusinesssolutions, we have in-depth knowledge of the latest web development technologies and we can create innovative online stores while incorporating major functionalities. We create user-friendly websites for online businesses operating in diverse industries, focusing on instilling an engaging environment that would motivate visitors to explore the pages and make the most out of advanced search features.
Most importantly, we offer affordable ecommerce website design services, making sure that we cater to the needs of diverse categories of businesses.
We Deliver Feature-rich eCommerce Websites
As one of the best ecommerce website design companies, we understand that making an eCommerce website to work properly can be a really complex task. So we focus on building robust eCommerce portals that come enriched with all the required features, thereby simplifying your job and allowing you to manage your online portal in a smooth, hassle-free manner. We would work closely with you, understanding your requirements and developing custom web design solutions that would address your unique needs.
Our eCommerce Website Development Services Cover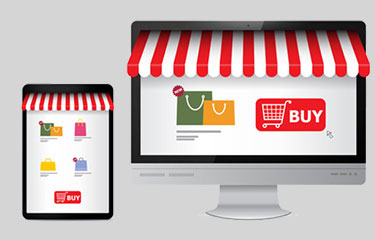 B2C & B2B Marketplaces
We have been developing world-class online marketplaces for years. The online portals designed by us come equipped with all vital features including order management, reporting, shopping cart, shipping, logistics & payment management.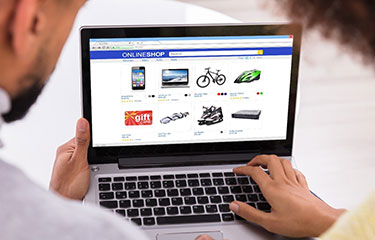 Websites for Multiple Stores
We can create sophisticated eCommerce multi-stores, simplifying eCommerce management processes and supporting better multi-store management practices for companies that own multiple brands.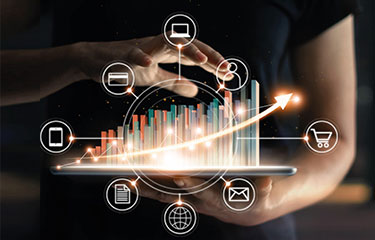 CMS Integration
We have the expertise to build completely-functional online stores using multiple open-source eCommerce platforms such as Magento, Zen Cart, PrestaShop, OpenCart, osCommerce, WooCommerce, etc.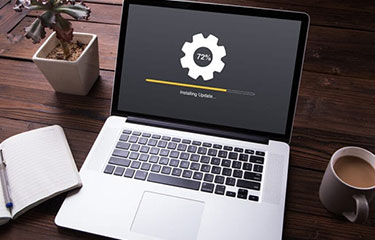 Migration & Upgrade
We can smoothly migrate your eCommerce platform to any other platform and can even support website upgradation process while taking all possible measures to prevent data loss.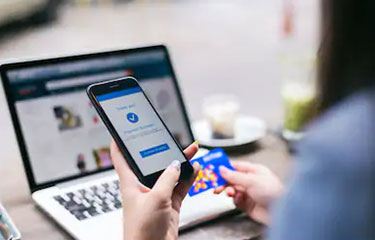 API Integration
We can efficiently integrate third-party APIs such as Google Analytics API, PayPal, QuickBooks, FedEx, etc to enable smooth operations and transactions across the website.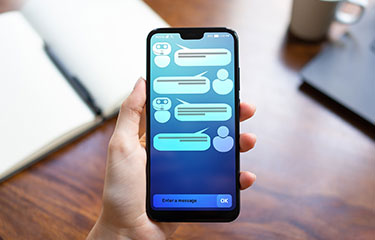 Chatbots
We have experts who can develop AI-based chatbots that will promote smooth customer interactions, thereby allowing you to stay connected to your customers at all times.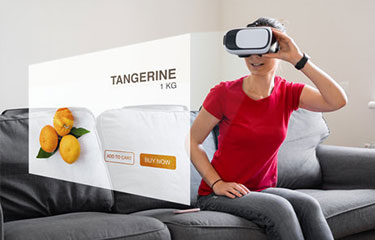 AR/VR
We can allow your customers to have a virtual shopping experience that would instill realistic effects.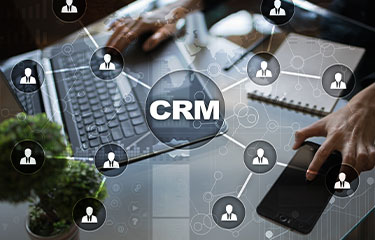 ERP/CRM Integration
We can flawlessly integrate ERP systems such as Salesforce CRM or a custom CRM in your eCommerce website.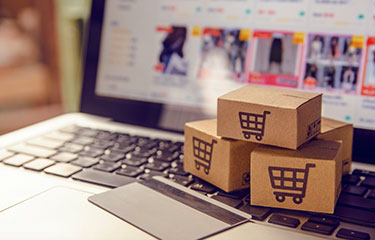 Point of Sale Inclusion
We simplify inventory and sales management by implementing a sophisticated POS system, eliminating manual data entry.
Key Features of Our Service
Mobile-friendly Portals  
We create eCommerce platforms that can be accessed from all devices such as desktops, smartphones, laptops, and tablets.
Expandable Solutions  
Our eCommerce website solutions are scalable, which means that they can be easily expanded to address your ever-growing and ever-changing needs.
Advanced UI/UX 
Our experienced UI/UX designers can create unique, appealing, and easy-to-use interfaces, which would encourage your visitors to explore your website more and to come back to your website again and again.
Hassle-free Deployment  
Following successful website development, we would also help you with your website's perfect deployment.
State-of-the-art Technologies 
We deploy world-class technologies to create ground-breaking eCommerce solutions that would help you meet your goals.
Why Our eCommerce Web Development Services Stand Out
We Capitalize on Modern Technologies
Front End: We deploy Ajax to allow your platform to remain responsive to requests without being reloaded. We use other technologies such as jQuery, HTML, JavaScript, CSS, etc. to develop responsive websites.
Back End: We can create impressive back-ends for eCommerce platforms by utilizing our expertise in frameworks such as Django, Ruby on Rails, Node.js, ASP, etc.
Database: We have thorough knowledge of database technologies such as PostgreSQL, MySQL, MariaDB, MongoDB, etc.
Server-side Script: We have high level of proficiency in PHP and frameworks such as CodeIgniter, CakePHP, Laravel, Zend Framework, Symfony, etc.
Frequently Asked Questions
Client Testimonials
"The web developers at Proglobalbusinesssolutions designed a highly functional and aesthetically-appealing online store for my cosmetics business and I could start my operations right from the time the website went live."
"Proglobalbusinesssolutions delivered a modern, feature-rich  eCommerce platform for my furniture business. The platform is easy to navigate and most importantly, the team provides timely assistance in terms of audits and security checks."
Industries we support include
If you are looking to build an eCommerce store, get in touch with us for a free quote. Being a professional website design and development company, we would work closely with you, understand your requirements, and would then suggest the best packages depending on your budget and the size of your business.