ProGlobalBusinessSolutions is a leading name in the real estate photo editing service domain and we have been helping real estate developers with professional day to dusk photo editing services support that can magically transform real estate images into their brighter versions, thereby allowing real estate agents to showcase their properties in the best light and from diverse perspectives.
With the rise in popularity of real estate photography over these years, we have tailored our services to match your needs and strengthen our capability to deliver high-standard real estate day to dusk conversion assistance. We can transform normal exterior shots into cooler property photos that would capture the charming aura of twilight. We would add property lighting, objects such as fireplaces, and pool lighting and we may even capture the glory of a sunset in the images.
Delivering Professional Real Estate Twilight Photo Editing Service at the Best Rates
We, at PGBS, aim to make our real estate photo editing services available to a wide range of clients, which is why we design diverse service packages for diverse groups of clients who have diverse needs and budgets. We are adept at providing twilight photo editing services for both residential and commercial properties.
Residential Property Images: We have mastered the art of editing images of residential properties and can include or exclude features that would boost the overall image appeal. We make sure to implement aesthetically-appealing changes that would enhance the curb appeal of residential properties. 
Commercial Property Images : With years of experience in editing commercial property images, we are specially equipped to understand the design intricacies of commercial properties and hence, we can transform commercial property images in an appropriate manner while incorporating the magical appeal of twilight.
Our Day to Dusk Photo Conversion Service Includes
Sky Replacement: Capturing the true beauty of twilight is a difficult job for amateur photographers. We have seasoned photo editors in our team, and they can instill stunning and realistic twilight effects in ordinary photos. They can transform a gloomy or an uninteresting sky into a sky that bears a breathtaking view of the sunset, thereby creating image versions that can grab the attention of the audience.
Internal/External Lighting: We can turn on interior as well as exterior lighting in a creative manner, thereby imbibing a feel of warmth in property images.
Brightness & Contrast Adjustment: This is an important step during a day-to-twilight image conversion process. We can strategically adjust the contrast and brightness of images, thereby generating images of finer finish.
Real Estate HDR Photo Blending: We are experts at HDR processing, and we can add realistic touches to your real estate images, thereby instilling a real-life appeal in your images.
Removal of Unwanted Objects: We can strategically remove clutter by eliminating unwanted objects that spoil the overall appearance of a property.  
Removal of Blemishes: We can eliminate minor blemishes or scratches from property images, thereby instilling a more refined look and creating a long-lasting impact on the audience.
Adding Fire to Fireplaces: We can add fire to fireplaces, thereby incorporating a feel of warmth and comfort in the overall property image.
Perspective Correction: Improper vertical lines and an irregular horizon may spoil the appeal of an image. We can straighten horizons and boost image-appeal.
Why should you choose us for your real estate twilight photo editing needs?
We are proficient at the use of cutting-edge photo editing software and tools. Most importantly, we keep ourselves updated about software upgrades so that we always remain equipped to utilize the best technologies to deliver awe-inspiring outcomes.
We will make you stand out from the competition: Our twilight photo editors would convert your real estate images by adding glorifying twilight effects, which would make your listing stand out.
We use the most advanced technologies: This means that we will execute your project in the most efficient manner and while creating a benchmark for quality.
We would provide you with a free trial: We want you to make informed decisions. This is the reason why we would offer you a free trial so that you can evaluate the quality of the work that you can expect from us.
We would be there to resolve your queries 24/7: We put strong emphasis on customer service and our teams are always present 24/7 to respond to your queries in a timely manner.
We honor data privacy: We respect the confidentiality of your data and have stringent data security policies in place to ensure that your data remains safe in our hands.
We design customized packages: We design tailor-made pricing packages for every client, ensuring that we deliver what our clients exactly want and at the prices that they can afford.
We can work on files of diverse formats: We accept image files in diverse formats and deliver outcomes in diverse formats including TIFF, DXG, JPEG, PSD, etc.
We deliver quick turnarounds: We can edit more than 3000 images per day, and we have the bandwidth to deliver outcomes even within 24 hours.    
Are you looking for expert photo editors to editing your twilight photographs? We have been helping real estate businesses make the most out of listings with professionally-edited vibrant real estate pictures and we can help you too. If you want to discuss a project regarding twilight photo editing services, write to us or call us and we would be happy to talk.
Case Studies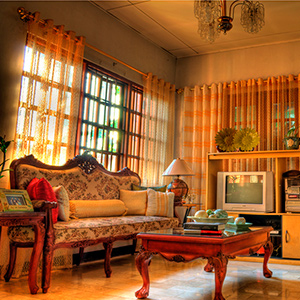 HDR Image Editing For A Production Company
One of the prominent and leading US based photography and video production company contacted us. They were offering their services to a wide array of businesses and diversified industries among which construction sites, resorts and hotels topped the list. Read more...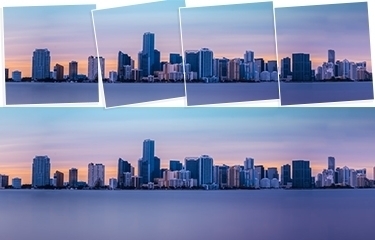 Offered Panorama Photo Stitching Support to A Real Estate Photographer
A renowned professional photographer in the US approached the PGBS photo editing team for panorama photo stitching support. Read more...
❮
❯
Client Testimonials
We wanted the PGBS team to edit some of our twilight images from multiple exposure. We were amazed at what the team produced. The photos not only captured the beauty of twilight in them, but they were aesthetically enhanced in other aspects too. We liked the changes with regard to virtual staging as well. Good job, team. We definitely recommend your service to others.