Language barriers are always a pressing issue for businesses that want to communicate effectively with the customers. This can limit the geographical expansion strategies of the business, especially in the Middle East. This is where our Arabic speaking call center services can help you embrace all your business growth and expansion strategies just the way you would love. The call center support services we offer will help you work on your business expansion plans effectively addressing the linguistic barriers that might set you on the back foot otherwise.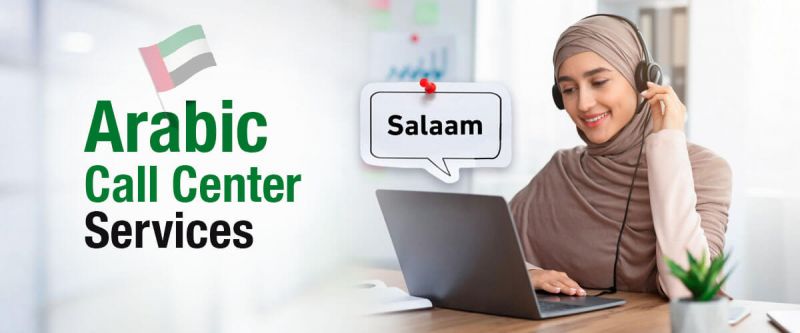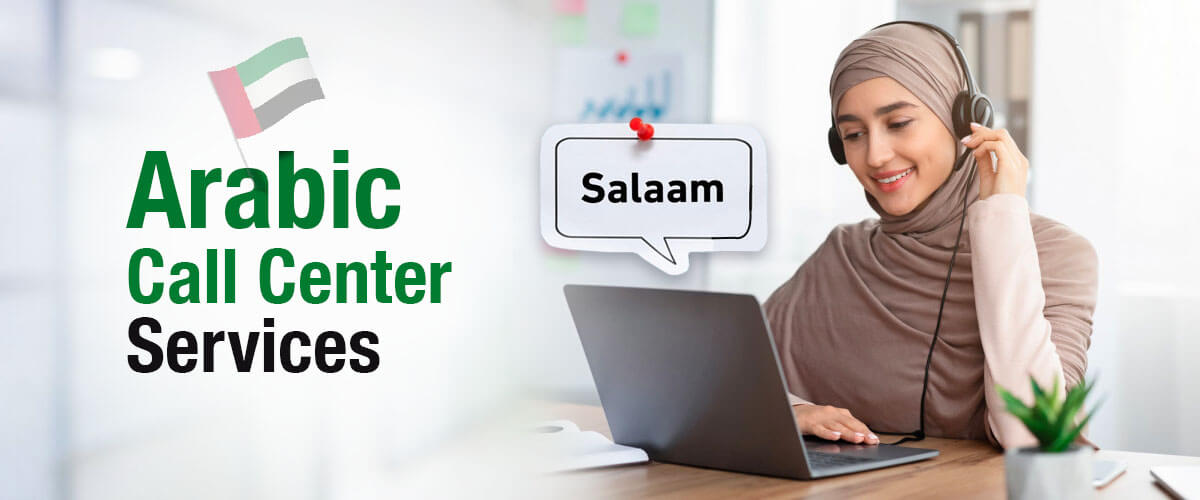 Looking to entice the Arabic consumers? Arabic Language is the key
As any customer would be inclined to buy from a shop that speaks their native language, the Arab to is comfortable buying from someone who speaks their language and knows their culture.
This makes it extremely imperative for all the businesses that want to woo the consumers in the Middle East to make Arabic the most important aspect of their customer service. If you want to know why certain companies such as BlackBerry and Nokia had a stronger customer base, you only need to understand their Arabic customer support. The same has been taken over now by the companies such as Apple and Android for the same reasons. For a business, it only makes sense to take advantage of the thriving economies of the Middle East and by envisaging a robust and comprehensive Arabic call center tech support and customer service, the chances of making it big are only better.
Why choose our Arabic call center among other Middle East companies?
Over the years, PGBS has successfully delivered a wide range of multilingual call center projects to clients in the Middle East. With our impeccable service deliverance, a dedicated team and flawless contact center management practices, we have helped them improve their customer satisfaction and business growth significantly better.
Our experience and global quality standards always deliver maximum value to the client, their operations, and their customers along with their investments.
This unique confluence of impeccable service traits makes us better than most call center outsourcing vendors in the same niche and hence we are sought-after by many businesses who want quantifiable results.
If you are a business looking for the best call center support, you have reached the right place.  The unique multilingual call center solutions we offer will envisage a new era for you and your business.
Why Choose the Arabic Customer Support from PGBS?
We understand that all our clients need comprehensive and top-notch call center services to satisfy their customer queries. In warranting our clients with the best service offerings, we are endowed with the following service traits;
Comprehensive multi-channel customer support in the Arabic language rendered over the phone support, live chat support, and email support.
Call center executives with exceptional command over Arabic and English.
Services proffered from India who has a strong population who has Arabic as the primary language people.
Customer Support executives having years of experience in working or living in the Middle East with a good understanding of the culture and customer behavioral patterns.
Customized bilingual customer service offerings meeting your specific business requirements—24×7, business hours, and/or after hours.
Phone numbers local to the respective Middle-eastern companies.
Shared and dedicated Arabic customer support
Scalable and flexible service offerings to meet the requirements of the business. You can choose the strength of the team as per seasons, holidays, and peak business times.
Dedicated and professional account management with experienced quality assurance team to meet and exceed all your quality specifications and requirements.
Outsource Arabic Speaking Customer Support to PGBS
When you outsource Arabic speaking customer support to us, you would know that your investments would get justified completely. We have the most experienced customer service staff working with us and they are qualified to handle your customer service inquiries in Arabic in the best possible way. We would ensure that you win the confidence of your customers in Arabic speaking regions and create a strong impact in multiple geographies. Call us for a free quote; we would design a customized package just for you.
Need bilingual call center support other than Arabic language? Try below language combinations!