PGBS is a reputed provider of Portuguese call center services. With our call centers featuring native Portuguese speakers who have extraordinary customer service skills as well, we are specially equipped to deliver exceptional experience and desired outcomes. With our Portuguese call center support services, you would be able to expand your business operations in geographies where your target customers speak Portuguese and want to be approached in Portuguese only. Our reputed call center company is dedicated to helping our clients to succeed in Portuguese-speaking markets including Brazil and Portugal. We have multilingual staff who have proficiency in both Portugal Portuguese and Brazilian Portuguese.  We can assist you with technical support, customer service, telemarketing & sales, upselling and cross-selling, getting market research data, and providing all sorts of virtual assistance in Portuguese, which would help you in expanding your business to Portuguese-speaking lands.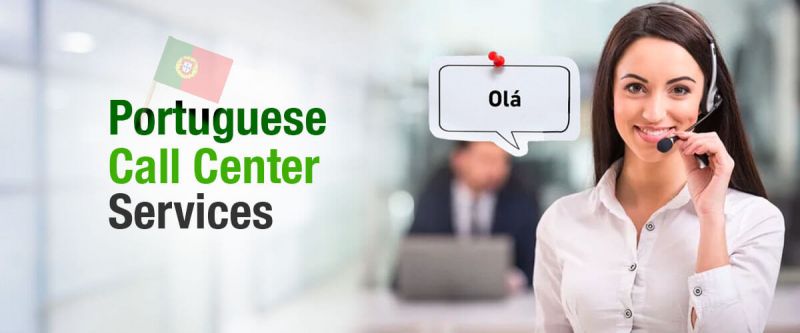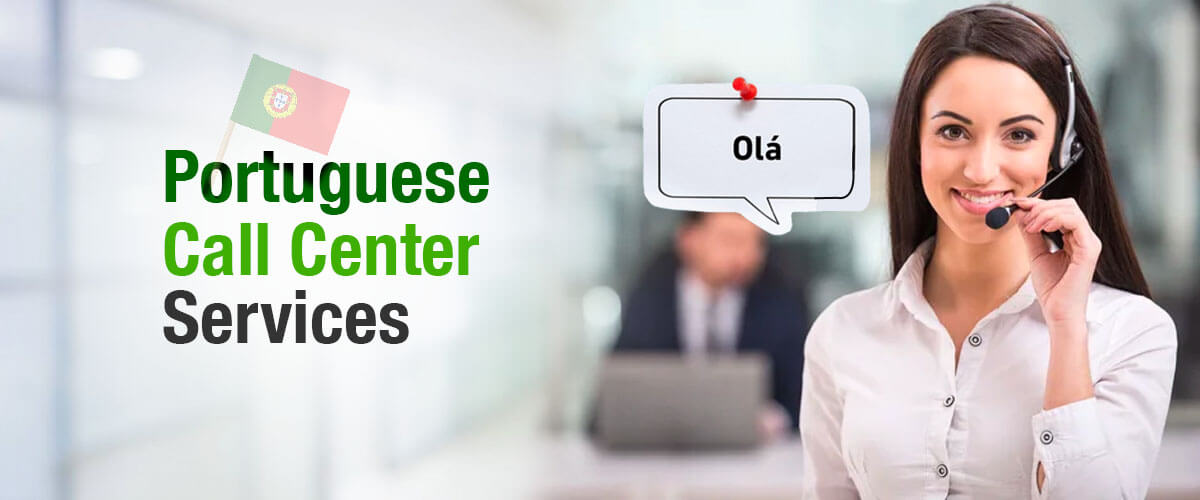 Portuguese Call Center Service Portfolio
We are one of the most reputed call center companies that are committed to delivering the highest level of multilingual call center services to global enterprises that want to implement aggressive expansion strategies in the international market. With experienced call center personnel who have high level of proficiency in delivering support in Portuguese, we are competent to deliver superior quality assistance to our global clientele that includes small businesses, large and established enterprises, and startups. Here's what our service portfolio includes:
Customer Service

We deliver high level of customer service in Portuguese, creating a deep bond between your business and your customers. Whether you are selling on Amazon, Alibaba, or Ebay, our Portuguese-speaking staff are always ready to assist your customers in addressing their queries and issues.

Technical Support

We provide technical support to your customers, helping them to understand how they can use your website or how they can use your product or service in a holistic manner. We can even provide troubleshooting support as well.

CATI Research

We can perform CATI research, allowing you to get important market information that would allow you to make critical business decisions about your offshore projects. We would generate important market data for you, helping you to beat competition.

Market Survey

We can conduct market survey in Portuguese, allowing you to get access to customer-data and understand the needs and pain points of your target customers as well as existing clients. You can use this data to tailor your products accordingly to deliver awesome customer experience.

Sales Support

We apply effective upselling and cross-selling techniques to help you hit your sales targets easily and occupy a chink share in the market. Our representatives are thorough in their sales approaches and they can help you with an increase in sales conversion.

Back-Office Support:

We have executives with various skills including bookkeeping, presentation creation, data entry, data analytics, content writing, digital marketing, software development, website designing and development, etc. and they assure the delivery of high-quality outcomes.

Order Management

We deliver high-standard order management support, allowing you to keep track of all order and fulfill them in the most professional manner. We have you build a strong reputation in the market and beat your competitors.

Diverse Modes of Customer Engagement

We provide Email support, live chat support, and phone answering service, allowing you to stay connected with your customers at any time of the day, even during holidays and weekends. By being live 24/7, you would earn the trust of your customers.
Why Choose PGBS as your Portuguese Call Center Service Provider?
PGBS is one of the best companies providing bilingual customer support and multilingual customer support and helping businesses to establish strong holds in foreign lands. Here's why you may want to do business with us:
Qualified Representatives: We employ qualified and experienced executives who are experts at communicating in Portuguese and are committed to delivering a high level of customer service.
24/7 Support: Our customer service team remains live round the clock, so you can get in touch with them at any time of the day and even during holidays.
Data Security: We deploy state-of-the-art data security measures to safeguard your confidential information at all costs. We use user authentication for file transfers.
Diverse Assistance: We provide diverse types of assistance under one umbrella; so you can expect customized packages that would meet your specific needs.
Best Rates: We offer reasonably-priced packages that would allow you to capitalize on your investments and stick to your budget.
Advanced Infrastructure: All our call centers have deployed advanced infrastructure and we guarantee efficiency of operations.
Multiple Locations: We have call centers in multiple locations and this allows us to remain fully functional even during natural calamities
Aggressive entry and establishment of your brand's identity in Brazil and Portugal is determined by the level of background research you perform, the standard of customer service you deliver, and the way you handle your clients' requirements. With our Portuguese call center support, we would help you address all these factors and create a strong market position in Portuguese-speaking lands.
Need bilingual call center support other than Portuguese language? Try below language combinations!
Get in touch
Call us to discuss how we can collaborate on projects. We assure you that you would get the most competitive rates from us. Let's connect!
Get in touch