ProGlobalBusinessSolutions is a renowned 360 virtual tour company that provides high-quality 360° virtual tour services to worldwide photographers and businesses. We create tours in an attractive and immersive way so that the audience has a strong impression of your property premises. We also ensure to add vibrant and high-resolution panoramas that instantly grab their attention and encourage them to close the deal in your favor. So, use our services as a marketing tool for your company and bring your real estate listings to life while enhancing the experience of your customers.
Being one of the top-notch virtual tour service providers in the industry, we do understand that creating a simple virtual tour is not going to stand out in the competitive market. That is why we put extra effort into making it look extraordinary, along with the clients' specifications. Our years of experience have enabled us to know what piques the interest of potential prospects and add those features to our 360 virtual tours. It helps the client to directly engage and envision themselves in the property even without being physically present there.
Different 360° Virtual Tour Services We Offer
At ProGlobalBusinessSolutions, we provide comprehensive 360° virtual tour services that can help you to get through all the stages from the planning and development of your virtual tours. While handing over the project, you can discuss your requirements with us. In that case, we can offer suggestions that can lead to the betterment of your project. If only you like those suggestions, we can then include them in the project.
Here are various services that are included as a part of our real estate virtual tour services.
Digital Walkthroughs

We can include interactive 3D walkthroughs in the projects to improve the marketing presence of clients and enhance the experience of customers with easy navigation.

Matterport 3D Tours

With the help of our Matterport 3D tour service, we can showcase the properties of clients in the most immersive way, thereby helping them with faster conversion and sales.
Types of 360 Virtual Projects We Handle
The 360° virtual tour services we offer at ProGlobalBusinessSolutions are usually divided into 2 main categories. They are:
Residential Real Estate 3D Virtual Tours

Here, we create attractive 3D virtual tours for residential properties that help in impressing the homebuyers. It helps in influencing their decision to buy the property. The various types of residential real estate projects we have covered for our clients are home, villas, townships, apartments, etc.

Commercial Real Estate 3D Virtual Tours

In this case, we develop 3D virtual tours for a wide range of commercial spaces like offices, hotels, resorts, restaurants, hospitals, clinics, automobile showrooms, primary and secondary educational institutions, etc. We make sure that the tours help the prospects to get a complete idea of the property they are about to invest in.
Benefits of Choosing ProGlobalBusinessSolutions for 360 Virtual Tour Services
While creating a 360 virtual tours for a real estate property, we make sure that it has the necessary features to provoke curiosity within the audience. It helps in increasing their engagement rate and sticks them around your company website. Once they stay on your website for a longer time, there are high chances of turning them into your customers.
Transparency is also in high demand when it comes to the domain of real estate and hospitality. That is why we ensure that our tours showcase every nook and corner of the building structure. It assures the viewers that they can rely on your brand and trust you regarding their needs. This is another reason why our services act as the ideal tool to reach your marketing and promotional objectives.
Apart from these, partnering with us will also help you to get an extended range of benefits for your business. Some of the key benefits you will receive are:
Effective and interactive virtual tours
Every 360 virtual business tours we craft can help to showcase your proposed buildings interactively and effectively. Viewers will get to see even the minute details, thereby getting a clear idea of the property they are about to invest or purchase.
Employment of advanced tools
We employ advanced technology and software combined with cutting-edge techniques to help with better marketing and captivating the attention of your audience. We make sure it also viewable on different platforms like mobiles, PCs, laptops, etc.
Hassle-free project delivery
Being one of the leading virtual tour companies, we mainly aim to deliver the projects back to clients without any hassle. We assure you to complete the projects within the fastest turnaround time and without exceeding the deadline mentioned by them.
Audience get to be in full control
We allow full control to the audience for viewing the virtual tours. Every potential customer desires it, why is why we made sure to include this feature into our tours. Here, users get to decide what to see, where to head, and what to skip in the tours.
Cost-competitive service modules
The prices we charge for 360 virtual tour projects are cost-competitive. You can also rest assured that there won't be any hidden charges or hosting issues when you employ our services. Usually, the rate is fixed according to the project complexity.
Case Studies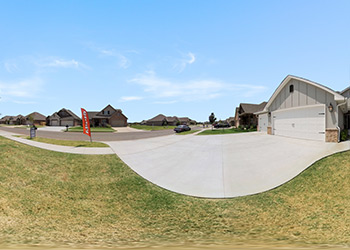 The client was a real estate business owner who was new to the field and was looking for cost-effective virtual tour creation support. The client was pressed for time and wanted us to create 50 virtual tours within a span of 7 days post deal closure.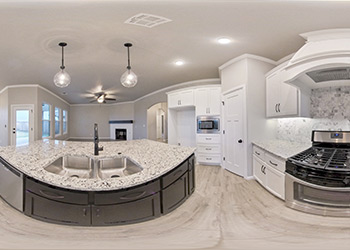 The client was a Miami-based real estate business owner who was looking to market his latest high-end condominium project to high net worth clients. The condos had several details in terms of features, landscapes, and textures, which needed to be covered.
❮
❯
Client Testimonials
They helped me in providing excellent 360 virtual tours for my residential building projects. I am so glad that I found them. They delivered the final files within 26 hours of assignment. Really impressed with their fast delivery. Good job!
I asked them to create virtual tours for my residential building projects. Their outputs turned out really well and it successfully helped me in impressing the clients. Highly recommend their 360-degree virtual tour services!
Completely satisfied with the virtual tours provided by PGBS. The assigned team was polite and friendly throughout the completion of the task. Much appreciate the detailing they added to the tours. I have already recommended your services to my friends. Thanks, and keep up the good work!
Outsource 360-degree virtual tour services to us
We have assisted numerous real estate photographers across the globe with our 360° virtual tour services. We offer complete real estate photo editing services to businesses of all shapes and sizes, from small agents to the largest real estate firms worldwide. We have the expertise to perform panorama image stitching with proper 360-degree image enhancement support to deliver breathtaking property virtual tours. If you are interested in the quality of our output, request a free trial. If the quality meets your expected standard, please do revert to discuss the desired project.