PGBS is a premium provider of image background removal service. Whether you want to replace or remove the image background we are your most reliable partner with experienced photo editing experts onboard. Our editors make use of advanced software to edit or remove backgrounds as per our clients' preferences and make images ready for use on diverse platforms.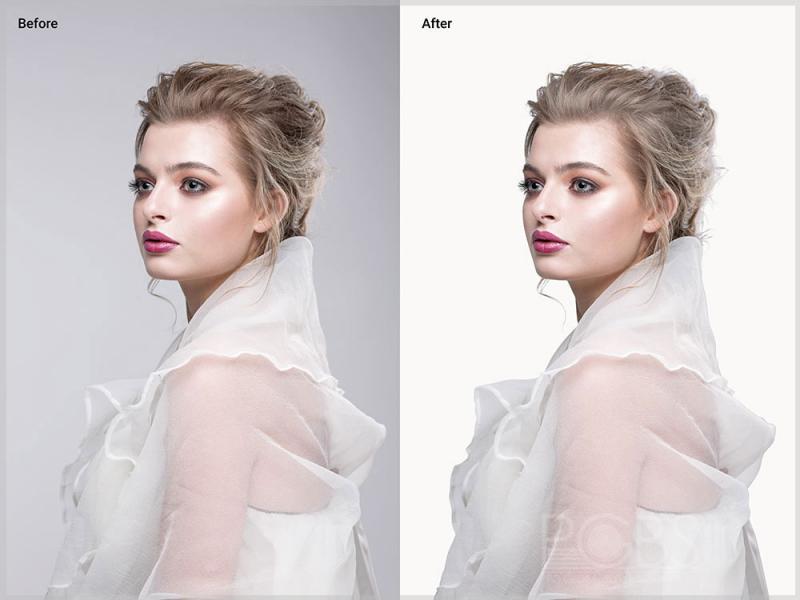 Our Background Removal Services Portfolio
The PGBS team of photo editing experts can serve professionals, individuals, and businesses with varied needs and can scale up operations for large-scale projects. We offer affordable product background removal services as part of our diversified product photo editing package, allowing businesses to create a strong online and offline presence. Our service includes the following sub-services:
Photo Resizing

We can crop photos as per your preferences. After removing the background from an image, we can resize your photo depending on aesthetic requirements.

Object Removal from Background

We can remove unwanted objects and people and replace the deleted portion with a realistic background or blend it perfectly with the existing background. We perform this task with extreme care, making sure to retain aesthetics at all costs.

Altering the Background Color

We can change the color of the background and we even deliver professional clipping path services, ensuring that we serve the needs of businesses with a high level of accuracy.

Adding or Removing Watermark

Our photo editing team can add or remove personalized watermarks as per specifications of the clients'.
Industries we support
As a reputed photo post processing company, we provide dedicated services for diverse ecommerce platforms. Some of our key services are amazon photo editing, eBay photo editing, Shopify image editing, Flipkart image retouching, etc.
E-commerce images

We can professionally edit eCommerce product images and remove product backgrounds neatly so as to put special focus on the actual subject. We have thorough expertise in performing the clipping path technique, color correction, border-fixing, etc.

Apparel images

We can add new image backgrounds to enhance apparel images into lifestyle images that have stronger sales potential. We can also remove image backgrounds neatly or create ghost mannequin effects that can allow customers to view a product with better clarity.

Automobile images

We have been regularly performing sophisticated automobile image editing and part of our effort includes removing or replacing the image background, putting more focus on the actual subject.

Portrait images

We can cut out the background from portrait images, thereby making them suitable for use on diverse platforms and purpose.
Why should You Outsource Background Removal Services to PGBS?
We have been serving diverse clientele with professional background removal support since the past several years. Here's what you will benefit from if you choose to do business with us:
Experienced Professionals

Our photo editing team consists of qualified image editors who have solid expertise in image retouching services and background editing. Each team is monitored by dedicated project supervisors who have thorough knowledge about the industry.

Infrastructure & Advanced Software

We deploy robust infrastructure that can be scaled up based on project needs. We use high-tech systems that can generate outcomes of the highest quality. We use top image editing software and tools to successfully execute diverse editing projects.

Timeline Adherence

We can even deliver outcomes within 24 hours depending on project-volume, scope of work, and project complexity. We follow a systematic project delivery plan that allows us to stay committed to our timeline commitments and deliver outcomes on-time.

Reasonable Pricing

The prices we offer are customized as per the budget of individual customers. Our service packages are affordable and we offer personalized solutions based on the budget of our clients and based on what they need from us.

Data Security Guarantee

We provide data security guarantee to all our clients, ensuring that we safeguard their confidential information at all costs. We have strong data security policies and mechanisms in place, which allow us to keep our data security promise at all costs.

Quality

We put strong emphasis in exceeding our clients' expectations with regard to quality. We put strong focus on quality and have a separate quality control team in place, which monitors quality of deliverables before they are being sent to the clients.
Testimonials
"We outsourced photo clipping and image masking services to PGBS. The team could process 1000 images in a span of 3 days and the quality of the deliverables was awesome."
"I wanted white background removal support from PGBS. The images had to be used for my Ecommerce platform. I found the outcomes to be of the highest quality. Thanks Team."
Outsource Background Remover Tasks to PGBS
Outsource background removal service to PGBS. We can make appropriate use of background removal techniques, allowing you to get the best outcomes.
We can provide expert background editing assistance and can fulfill our clients' specific image editing service requests. Whether you need us to instill color contrast in the edited image or you want us to add more brightness to an image, we can generate professional outcomes.