PGBS is one of the most reputed providers of Amazon photo editing services. With a team of experienced photo editors who are experts at using cutting-edge photo editing software, we stand as the most reliable partner for all Amazon image processing needs. We, at PGBS, understand the importance of Amazon images and we do our best to instill a polished look in product images so as to make prospective customers develop an interest in buying the products.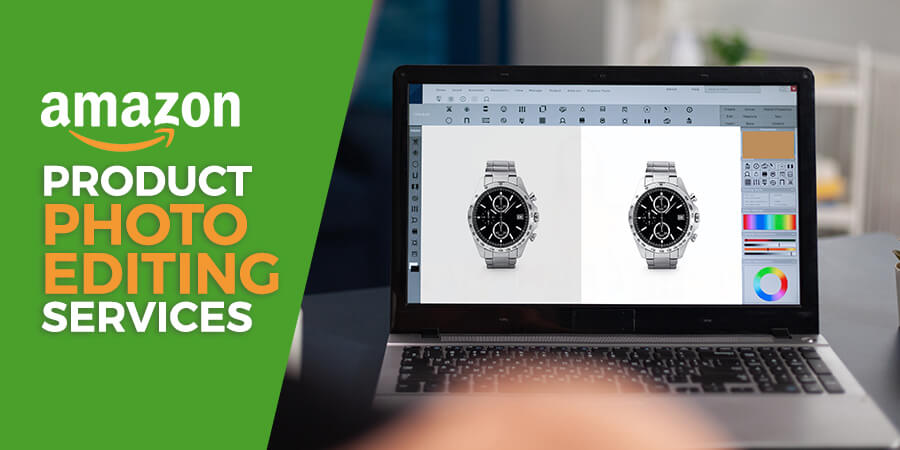 We are completely aware of Amazon's image standards and can perform Amazon photos editing in the most appropriate manner. From ensuring that your images have colors that match the actual product-colors to ensuring that your images have a resolution greater than 72 dpi to guaranteeing that the image-size is 1000 px and that the images are of the .JPEG format, our Amazon photo editors pay attention to all the minute details in order to deliver desired outcomes to you.
Amazon photo editing services portfolio
Image Cropping

We adhere to Amazon's guidelines and ensure that all images are cropped properly so as to follow Amazon's criteria with regard to margin. We ensure that all images have a synchronized margin and alignment, which promotes better customer experience.

Inclusion of White Background

Amazon wants the first image of a product to have a white background and without any prop. We can neatly replace the existing image background with white background so as to make it suitable for Amazon listing.

Photo Retouching

We take a detailed look into your images to find out flaws and then we adopt appropriate image retouching services measures to eliminate fingerprints, scratches, dust, reflections, etc. We do our best to make sure that we make every single product image perfect for use on Amazon.

Delivery in Multiple Formats

We can deliver images in web-optimized formats such as .JPEG, PNG, TIFF, etc. so that you can use these images on several other platforms. When you approach us to get your images delivered in the JPEG format, you can place an order to get your images converted in multiple formats.

Color Enhancement

We rectify the colors in your product-images, making sure that the colors in the images match the colors in the photographs. We enhance colors and brighten your images, which make your products appear more attractive to your target audience.

Image Processing

We can process product images in diverse color modes including CMYK and SRGB. We can change backgrounds as per your requirements and can even extract images from diverse sources such as manuals, catalogues, and brochures.

Image Alteration

We can repurpose images to make them suitable for use across diverse platforms. We can add brand name, borders, captions, texts, and watermarks, if you want.

Ghost Mannequin Creation

We can provide ghost mannequin services by using appropriate techniques, thereby allowing your apparel to get the maximum focus.
Types of Amazon Product Images that we can work on
Our editors can perform a number of photo editing services online and deliver superior retouching effects on diverse types of photos including:
Product-Functionality Images

We can professionally edit product-in-use photos, allowing prospective customers to understand how they can use the products.

Lifestyle shots

We can refine lifestyle images, helping customers to get an idea about how a product would suit their lifestyle.

Captioned Images

We can properly finetune captioned images, helping customers to get important product information with clarity.

Packaging Photos

Amazon appreciates the use of packaging images. We can professionally refine packaging images, thereby building your brand's repute.

Photos Having Special Information

We can carefully refine images that have guarantee, warranties, and money-back offers attached to them.

Images Shot in Variable Angles

We have thorough expertise in editing photos that are clicked from multiple angles.

Infographics

We perform size-focused editing to generate infographics that are compatible with the Amazon platform.
Why choose PGBS for your Amazon product photo editing needs?
PGBS is your most trusted service provider in the photo editing services domain. With complete knowledge of Amazon's guidelines and with an understanding of what really works in an increasingly competitive global marketplace, our photo editors excel at what they do while making sure that they allow our clients to capitalize on their requirements.
We have expertise to edit all types of photos including apparel images, jewelry images, fashion accessories, electronic images, furniture images, and more.
When you outsource your product image editing requirements to us, we guarantee the following:
Quality: We give high importance to quality. We have quality supervisors onboard and they review all deliverables before they get passed on to you.
Dedicated Project Managers: We assign project managers to oversee large projects, which ensure that the outcomes meet our clients' expectations in terms of quality and timely delivery.
Short Turnaround Time: We guarantee the shortest turnarounds in the industry; we may deliver within 24 hours, but this would typically depend on the number of images that we need to process and also on the project complexity.
24/7 Customer Support: Our customer service team operates 24/7, which means that you can get in touch with us anytime you want.
Data Security: We can proudly say that we have never suffered any data breach incident till date. We have strict data security policies in place, and we take all possible measures to safeguard our clients' confidential information.
Advanced Infrastructure: We have deployed sophisticated infrastructure, which allows us to handle projects of larger volumes and varied complexities.
Best Rates: We offer the most competitive rates in the industry, allowing our clients to get the best returns on their investments.
From delivering professional background removal services to providing raw image conversion support to providing superior amazon image editing assistance, our Photoshop experts deliver the highest standard of service. If you have a requirement, we are always by your side to guarantee satisfactory outcomes.