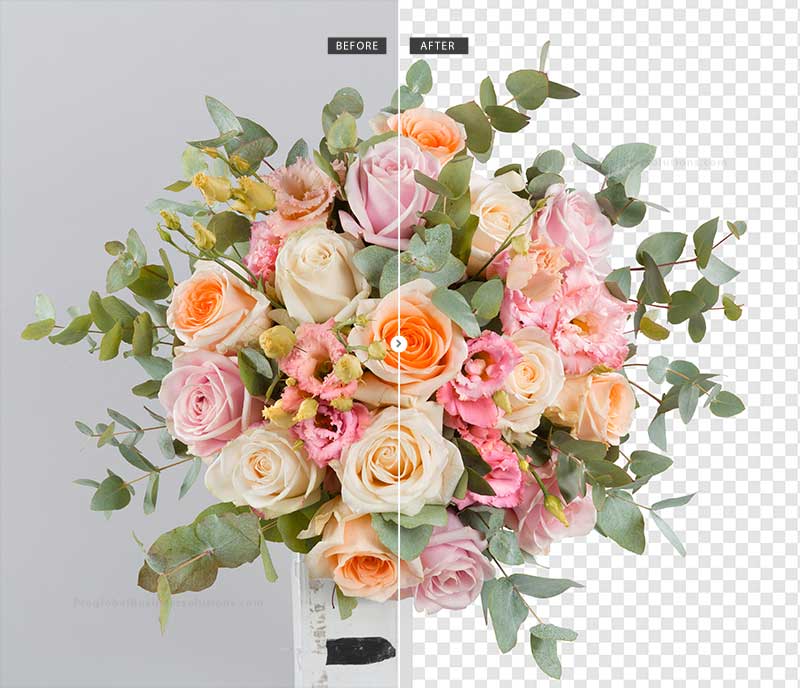 At ProGlobalBusinessSolutions, we are aware of the fact that photo editing has emerged as one of the most vital services in the modern digitized business environment. With increasing competition in the virtual space, most of the eCommerce business firms partner with reputed photo editing companies to enhance the visual impact of their images. If you need professional support from a dynamic and creative desk, you may come to us. At PGBS, we provide high-quality image masking services to clients across a wide range of industries. You can collaborate with us to add sting to your marketing strategies. We have been in this industry for a long, upgrading our editing methodologies continually with the inception of new technologies. Our skilled designers and editors will provide you with the necessary creative support, while you stride ahead in your business.
Over the years, we have associated with several photo editing studios, web designers, online stores, catalog publishers, digital photographers, real estate developers, and other companies, providing them with sophisticated Photoshop services. We tailor our services for different clients depending on their goals, budget, and Individual specifications.
Our photo masking service provisions
Blurred and poor-quality pictures fail to create the desired impact among your customers. Visuals being the most powerful of the human senses, you need to cultivate the potentials of powerful images. If you own an eCommerce business, you may be looking for a reputed clipping path company to strengthen the presentation of your products through product photo editing solutions. We polish the images you place in your store and leverage the marketing potential of your business. You may be willing to detach the background from your images, extract certain elements from the photos, or eliminate unnecessary objects from the images that distract the view. In these cases, our photo cutout services will come beneficial to you. A clutter-free online store attracts more customers and increases sales. We can help you refine your images, infusing them with a powerful visual appeal. You may also count on us for image masking services, where our experts remove the jagged edges of your images.
Some of the major photo clipping techniques we use
Layer Masking: This is a manual Photoshop technique where we apply masks to the layers. We use its soft and refined edges to remove unwanted background from images and focus attention on the object.
Alpha Channel Masking: Here, we separate an object from the background and save it as Alpha Channel to carry out the needed enhancements regarding contrast, brightness, or exposure. We also reduce the file size so that it becomes easy for downloading or uploading.
Fur & Hair Masking: In this technique, we separate the hair and fur from the background by using the soft edges of the pen tablet. In addition to that, we can also correct the color, contrast, exposure, brightness, etc. to give a naturalistic look to the objects.
Transparent Object Masking: We apply this masking technique to retain transparency and remove the background to make the image visible. We mainly use it to highlight the pictures that are not noticeable due to the presence of glass, spectacles, glass bottles, car glass, water, etc.
Object Masking: In this case, we select the undesirable part of the image with the help of a quick selection tool from Photoshop and then, remove it by applying the object masking technique over it. We mainly use to remove the distorted or deformed part of the image.
Color Masking: In this technique, we cut a picture just across the outline or edge instead of 1 or 2 pixels inside for avoiding the hollow line. It helps us to add various effects like color correction, exposure correction, retouching, etc. to enhance the image's quality.
We focus on the quality of these pictures and deliver the editing services on time. You may approach us for a wide range of photo editing services. Our experts incorporate sophisticated technologies in the image retouching process. Photographers often need photo retouching service to polish the presentation of their clicks. They are busy with their contracts, and hardly find time to edit their images on their own. Besides, proficiency with advanced software is necessary for retouching images. Outsourcing these services to a dedicated team of editors saves your efforts and time. At PGBS, you will come across certified image editors, with proven expertise in retouching all types of images. Simply come to us with your image enhancement requirements.
Well, business firms need specific types of photo retouching services, depending on the products and services they offer. For instance, companies dealing with fashion accessories often opt for hair masking service. You may also want to enhance the appearance of old images, that have become reddened with time. We refine the looks of these images, whether you need them for commercial or personal purposes.
Our various types of photo editing masking includes
Count on us for photography masking services
We provide sophisticated image masking services to our clients. You may want to isolate images from their backgrounds, incorporate a different background, or customize the backgrounds of images, as per your requirements. Our creative pool of experts is innovative in its approach and provides top-grade image editing services. Business firms use these images in their advertisements, magazine covers, websites, and other areas. We deal with all sorts of images, ranging from jewelry to natural substances like landscapes to flowers. If you are on the hunt for a digital photo editor, feel free to come to us with your requirements.
PGBS assures high-quality photo masking services
You may need photo clipping path services for your eCommerce website or simply sharpen blurred photos. Reach out to us for highly detailed photo editing services. We provide a diverse range of photo masking services at affordable cost. Professional support from our image editing company in India can leverage your business.
Convey your requirements to us, our experts are here to refine your images. Our experts are well-versed with the latest editing software. A large section of our clients opts for drop shadow service, background removal service, photo culling services etc. which enhances the appearance of product images in their online stores.