PGBS is a reputed outsourcing company specializing in providing affordable and professional photo culling services. We have been assisting global photographers and studios with professional photo culling and retouching assistance, thereby helping them deliver their projects on-time.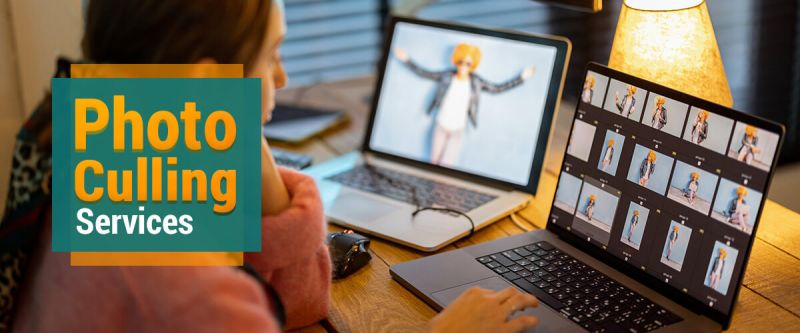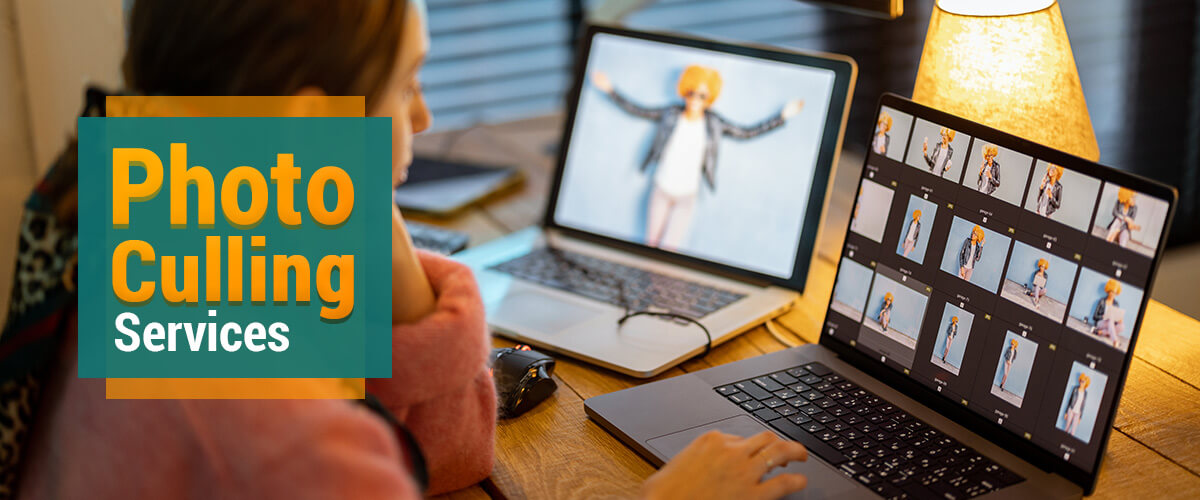 Why do you need photo culling services?
The purpose of aftershoot photo culling is to select the best images from a pile of similar-looking raw photos that have very minute yet meaningful differences that actually beautify or spoil the appeal of images. Through photo culling, experts identify the best photos from a batch, which can then be refined to meet the needs of a project. We, at PGBS, employ a team of photo editors who are experts at diverse photo editing techniques and can select the best photo out of a batch of thousands of photos.
Photo Culling Services that We Provide
Event Photography Culling

We can select the best event photos from a huge collection of images, thereby allowing photographers, businesses, families, and event managers to create portfolios of images that can be used or processed further for event photo editing.

Wedding Photography Culling

We help wedding photographers with professional photo selection support, thereby helping them manage their time well. We pick the best wedding photographs and allow photographers to streamline their other activities well and create beautiful wedding albums.

eCommerce Picture Culling

We have an eye for detail and can pick the best quality eCommerce images from a selection of several images, thereby helping businesses to publish the right photos on their websites and create an impact.

Newborn Image Culling

We have solid experience of closely reviewing newborn photos and finding out the most suitable ones that can be further processed for editing so as to use them to create a wonderful newborn album.

Fashion Photography Culling

We can select the best images from a pool of several fashion images, helping fashion photographers to create an awesome portfolio and impress their clients.
Our Photo Culling and Editing Services Include
Image Cropping: We can crop images to the required sizes, making them fit for use for a particular purpose.
Color Correction: We provide color correction support, making images look brighter and more authentic.
Backdrop Replacement: We replace image backgrounds with new backgrounds that are more relevant to the setting.
Exposure Adjustment: We can carefully fix the exposures, balancing the shadows and the highlights in the most appropriate manner.
Contrast Issues Fixing: We can fix improper contrasts, ensuring that your images get the perfect balance of colors and shadows.
Blurriness Removal: We can remove blurriness from images, making them look sharper and more professional.
Noise Reduction: We can decrease noise from images to an optimal extent while retaining image originality.
White Balance Correction: We guarantee a proper white balance and ensure the accuracy of colors irrespective of the color warmth of the light source.
Reshaping: We can reshape the body of the subject in an aesthetically-appealing manner, ensuring a proper boost of the model's personality.
Raw Image Conversion: We convert the raw images into desired format which can be later used on various purposes.
Benefits of Outsourcing Image Culling Services to PGBS
PGBS is one of the best photo editing service providers that you would ever come across. Here's why you may want to engage with us for your needs:
We offer customized photo editing pricing packages. Price starts from as low as 0.04 $ USD/ photo.
We adhere to international standards of quality, which is why we have a steady base of loyal clients.
We can deliver outcomes within 12-24 hours depending on the work volume.
We have quality supervisors monitoring outcomes. We don't compromise on quality.
Your files will remain safe; we exchange files via secure FTP file, ensuring that there are no data breach incidents.
We use the best tools in the industry and remain updated about the latest trends.
Outsource Image Culling Services to PGBS
We provide flawless photography post-production services, allowing you to meet your diverse editing requirements. We are experts at using latest image editing software and can deliver awe-inspiring project outcomes.
Culling and selection forms the backbone of the photo retouching services process. We take time to go through every photo and observe minute details so as to select the best images. We follow a systematic approach to deliver best and high-quality output.
We deliver bulk photo culling services support to professional photographers, and studios. We have the bandwidth to process thousands of batches per day, so you can trust us knowing that we will handle your requirements in a timely manner.
Testimonials
"I hired PGBS for photo culling assistance during my first ever project as a wedding photographer. I sent them over 600 files. They completed my work within a day. I must say that I got amazing support. Thanks team"
"I had to process 5000 images in 7 days as part of my photo editing project. I was pressed for time as I had other projects to handle. I handed over this responsibility to team PGBS and was literally amazed to see their commitment with regard to timelines. They performed excellent photo culling and did magical work on the selected slot. I will recommend your services to all."
Contact Us
Are you looking for the best photo editing prices? Outsource photo culling and photo editing services to us. We will make sure that you succeed in your projects and get a high ROI. Contact us today for a free quote.
Contact Us