With experienced eBook formatting professionals onboard, we stand as your most reliable provider of eBook formatting services. Whether you are a self-publishing author who is looking for cost-effective KDP formatting services or you own a publishing house and looking for professional ePub formatting services, our team of formatters would take your tasks very seriously and ensure that you succeed in fulfilling your project goals.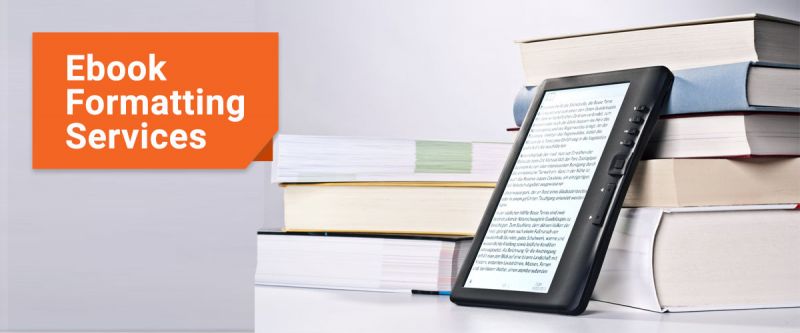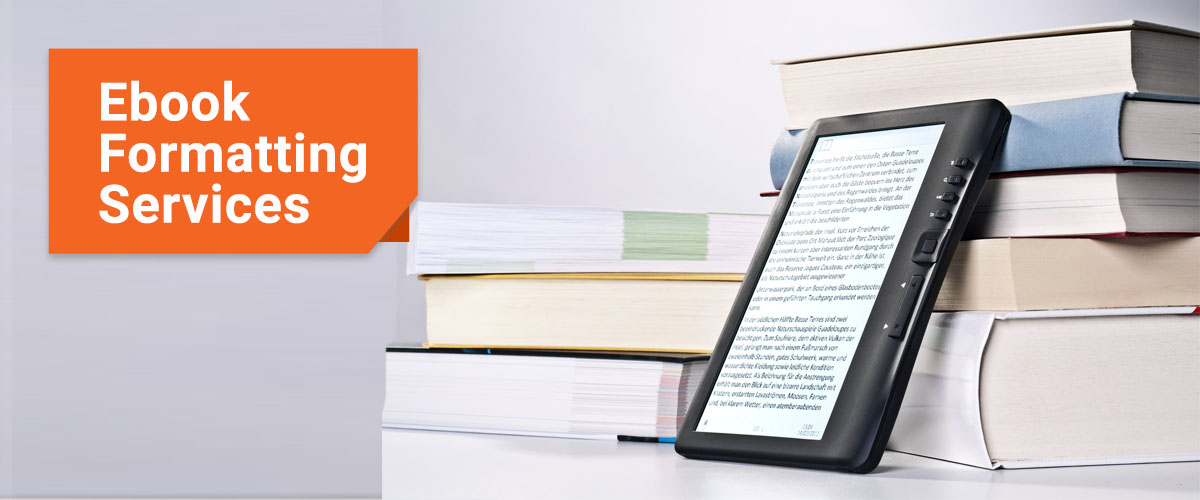 Key Highlights of Our eBook Formatting Services
We pay attention to all the minute details to ensure that we deliver outcomes of the highest standard. We would assign a dedicated formatting expert who would check every single line to ensure that your content has formatting consistency in terms of font size, spacing, and header styles.
All you need to do is to send us your file and our experts would take your project to the next level. Our eBook formatters would take all details into consideration and provide professional eBook creation support that are appropriately formatted as per your recommended style-guides.
We have also employed a team of experienced proofreaders and editors who would conduct a thorough review of your content to ensure that it is grammatically correct as well.
We would deliver a version of your eBook, which would be perfect both in terms of grammar and formatting.
We would send you deliverables within a very short turnaround time, depending on the volume of your work.
We would format your eBook in such a manner that it would be approved by leading platforms such as Amazon KDP, Smashwords, IngramSpark, Apple, and Barnes & Noble.
We would appropriately format the front matter including the copyright statement and the title.
We would create the table of contents and convert footnotes into internally connected endnotes.
We would even include hyperlinks to external websites, email, or social media.
We would maintain your original corrections/ highlights that appear like italics, underline, bold, strikethroughs, etc.
A few inputs that we need from your side
You should send us the cover art. If not we can provide eBook cover design support on request.
You should send us the copyright page, license notes, and title page.
You should specify your preferred format.
In case you are looking to send images, we would advise you to send us .jpg files separately as a .zip file.
Benefits of outsourcing eBook formatting to us
When you outsource your eBook formatting services to us, we would ensure that you get the best support from us. You can trust us completely knowing that we would
Deliver high-quality outcomes
Protect your data confidentiality
Connect with you whenever you need us the most
Send you regular project updates
Offer the best rates in the industry
Design customized packages for you
Perform stringent quality checks before sending output to you
Frequently Asked Questions
Client Testimonials
PGBS has been fantastic to work with!

The Team was quite patient and professional with me while I explained my expectations and quickly completed my book to ebook conversion. Their work gave me total satisfaction.

Also, to mention, they even helped with important edits, long after they were obligated to.

These guys are a great partner to have for ebook related work!
Thank you for the wonderful job. The complete process throughout has been timely for us. Being from our briefing, they were able to get us what we wanted. Really good job from the great team. Very professional approach and a reliable team to work with. We were more than happy with our ebook formatting needs.
Contact Us
Looking for cost-effective and best eBook formatting support? We offer the most competitive book formatting prices and customized service packages that would allow you to stick to your budget and get high-value returns. Call us for a quote today.
Contact Us