When business reaches a point where it is difficult to manage the client's incoming phones and queries, it is logical to choose a inbound call center company to ensure continuous support. When your customers' queries get addressed in real time by a professional, they are most likely to stay loyal to your brand. If your business looking for reliable company to outsource inbound call center requirements then we are a apt choice to fulfill your needs.
Outsourcing inbound call center services to us ensure the reduction of operational costs, maximization of revenues, higher service quality and above all high level of customer satisfaction. Our inbound call centers primarily focus on maximizing your business and profits. It helps you to attain your business objectives and stay ahead of the competition.
Type of inbound call center services we offer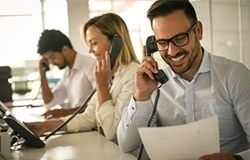 We ensure that your customer incoming calls are answered on-time and without any interruption.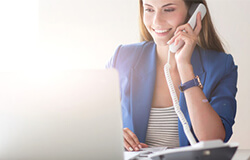 Order Taking Services
We can record orders and process them even at odd hours of the day, keeping your business running.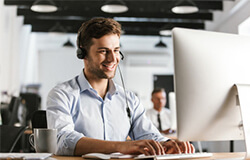 Claim Processing
We deliver competent claims processing support, allowing you to focus on other key business aspects.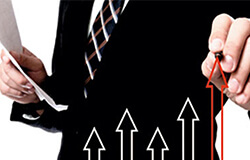 Up-Selling and Cross-Selling
Boost sales and build strong customer relationships with our up-selling and cross-selling solutions.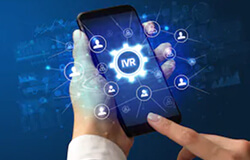 IVR & 1-800 Toll-Free Support
We offer the best-in-class uninterrupted IVR and toll free support services to ensure customer retention.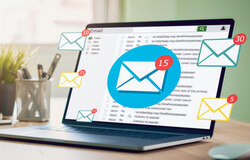 Register business growth with our email management services and personalized email campaigns.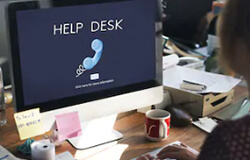 Help Desk Solutions
Our help desk professionals would help your customers with the desired support to address their issues.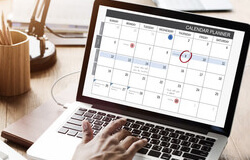 Event Scheduling
We can schedule your business events to simplify your daily agenda and to let you plan your schedule.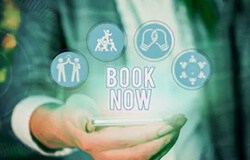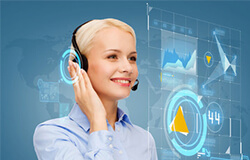 Virtual Receptionist
Never miss a call from your customers and save your costs for staffing and equipment.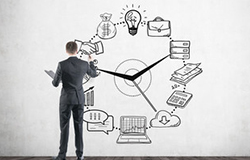 Appointment Scheduling
We would keep track of your appointments, thereby enabling you manage your schedule well.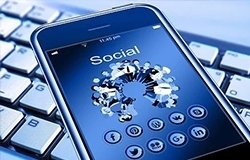 Social Media Support
We can manage your social media accounts so that you remain responsive to your customers.
Advanced inbound call answering service at PGBS
We monitor the quality with the help of various tools that allow us to track inbound voice process quality. Our qualified supervisors in India keep constant monitoring of agent's answers and information on inquiries, guide them through chat messages or can silently monitor the calls and later provide corrective feedback.
The performance of our agents is measured as per different metrics such as first call resolution (FCR), time in the queue, and average handle time (AHT). Before outsourcing your requirements to us you can stipulate goals; our call center will then work according to the service-level agreement (SLA).
We, PGBS one of the most progressive inbound call center service providers in India have qualified agents who have extensive and relevant expertise in call handling, answering calls & ensuring customer satisfaction.
Benefits of inbound call center outsourcing to PGBS 
Continuous focus on client's needs: We keep eyes on the needs of clients and our conversation always falls in line with what they want from us.
Use of robust technologies: Our team is backed by the best technologies and software to ensure that the services stay prompt and perfect.
Domain and process specific knowledge: We are equipped with detailed knowledge of different domains as we are in the industry for a long time.
24×7 support: Our people are available all time round the clock to support your customer through voice, email support, chat support. Our multilingual call center support ensures help for your customers in their native language.
Advanced processes maximizing high returns on investment: We always look out for the latest happenings and practices followed in the call center industry. This helps us to adopt the most updated processes thus providing our customers with the best value for their investment in our services.
Significant cost reductions: You have to allocate space and buy costly software programs and tools. As we are already into the profession exclusively with excellent strategies to minimize the cost of operations, you get the best rate from us. We follow a unique call center pricing model to the suite for all types of requirements hence our average cost per call for an inbound call center is affordable.
Sales conversions: We know to deal with people with different attitudes and temper levels. Even an angry customer reaching us will be mollified as our experts know to make them feel valued and cared. This experience that we provide your customers can definitely help in gaining more sales conversions.
After-Hours Support: At PGBS, we understand that you may sometimes face an 'overflow' situation that may demand you to put additional resources to work to handle your customer service efficiently. We employ a team of smart customer service professionals who can deliver world-class after-hours answering support. With telephone answering services that are perfectly tailored to your requirements, we can help you stay connected to your customers even at odd hours of the day.
Various industries we support
Inbound Contact Center Locations and Facility Standard
We maintain a network of world-class customer service inbound call facilities around the globe and some of the major locations include Canada, Philippines, United States, United Kingdom, Australia, and India. Each call center serves a different set of clients, and every call center executive is trained to carry out specific tasks, as per the industry norms and the cultures that they have to deal with. We typically employ 6 to 100 employees in each of our call centers, making sure that our clients get a more personalized support for your products and services from us.
PGBS – Your reliable inbound call center support provider 
PGBS is one among the best inbound call center outsourcing companies which aims to become your strategic partner by providing high quality services to support your global service commitments. We, among the most professional call center outsourcing services provider in India welcome you to be a part of our finest call center services to fuel your business dreams. Check what our valuable clients say about our services.
Client Testimonials
Thoroughly impressed with the inbound support provided by Team PGBS. Very professional and sincere.
Superior technical and billing support provided by executives at PGBS's call center support team. Highly recommended!
Get a free quote now
Professionals delivering inbound call center services are perfectly trained to address the queries of your customers in the most professional manner. Engage them to promote intense business grow faster and smoother.
Get a free quote now