It can be called as a boon! With technology having entered a healthcare sector and hospital systems, it has become easier and less tedious to administer medical aid and monitor patients in a better manner.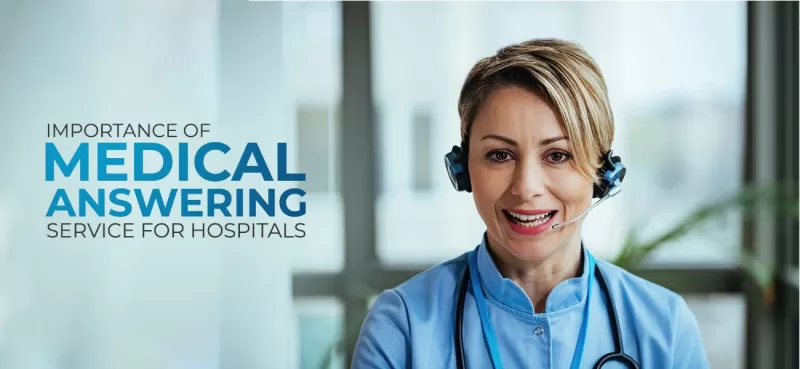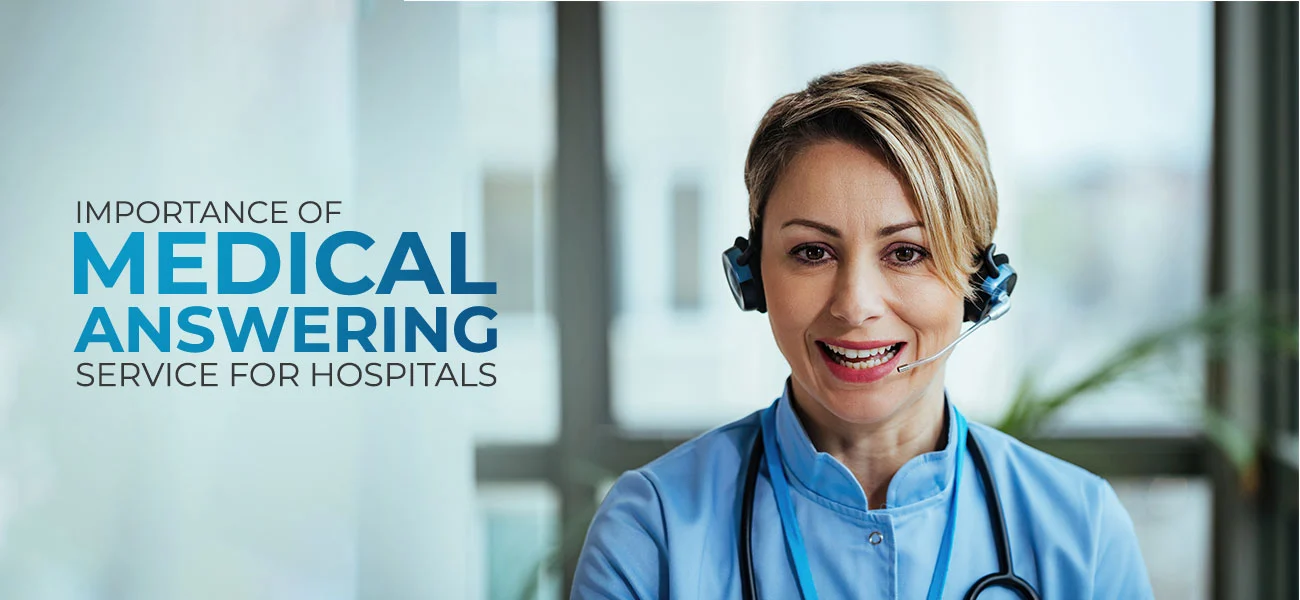 In the context here, the medical answering and related services prove to be quite essential these days. Professional answering services is considered a must-have machinery in hospitals because it completely takes care of the phone calls and at the same time doesn't disturb one while engaged in checking on a patient. In multiple ways, it is highly beneficial – given the fact that one can book appointments, answer any patient's query and simultaneously keep an eye on the patient at hand. Everything can be done seamlessly, without having any qualms of hampering any activity in the process. You can give equal attention to each one of them. Yes, all these are possible with the assistance of professional answering services! If this has got your attention, we have more on this.
Here are some hand-picked advantages of having medical answering services:
Total focus on patients
The hospital staff including physicians and nurses can be utilized well when backed by such advanced technology. With a medical answering assistant handling phone call, they can focus more on patient care. One cannot take it easy while dealing with patients and have to give the utmost care to their health. The hospital has to mainly serve the purpose of patients who have got admitted there in the first place. So naturally, answering phone calls, booking appointments and attending other patients' queries fall in second place, but something which cannot be ignored. The phone call answering services allow one to give extra attention to the patient without any distraction. This in turn, will help your hospital to create a good impression.
Keep an eye on every patient
You can forget the worry of losing any potential patient if you have this advanced technology at hand. The professional answering services help you to keep an account of each and every patient who comes at your hospital, jot down their queries, schedule appointments and take care of the follow-up procedure.
This way you cannot miss any patient and while attending in-patients you won't make others feel ignored. By outsourcing such kind of services, you can keep a tab of all the patients and be aware of any kinds of follow-ups which need your attention. It is, thus, very useful to deal with your priorities while the outsourcing customer support team handles important calls for you.
Double benefit of investment
There is good news involved while investing in phone answering services. The professional medical answering facilities can save you a lot. It will avoid employing separate staff for these very purposes. It completely does away with the tasks of recruiting, training and taking the burden of staff attendance. You don't have to worry about paying a salary for an employee going off on holidays. Hospitals can reduce the cost of all these and instead, enjoy the benefits extended by the professional companies offering medical answering services which is available around the year, day in and out.
It's quite flexible!
Don't worry if you are working overtime. We understand that a hospital needs to be available round the clock for attending patients without fail or any delay. The medical answering team puts in extra hours as it is handled by a third party. The outsourcing organization will take care of the workload and bear all the expenses while you focus on the main activities. They are typically committed to offering best after-hours answering service.
Being in a profession which demands attention and presence of mind, 24/7 is quite challenging and difficult. Especially, the medical sector involves doctors, nurses, surgeons, specialists and others who are expected to be ever ready for any kind of emergency. Since the medical personnel is required to be on their toes even after their working hours, they cannot be depended on to attend calls or answer queries or make notes about appointments. Their only concern will be attending to patients' needs and take care of their health.
Staying focused is the only solution to work efficiently and it is necessary to infuse proper management facilities in the medical system. Thus, one has to take advantage that technology offers and adhere to advanced and inventive measures to perform well and meet expectations. By engaging a 24/7 answering assistance, be assured that your hospital runs smoothly and every doctor or nurse attends only the task that they have been assigned to. With phone call answering outsourcing services, all your patients will get equal and the best attention that they require. Both in-patients and the patients who call up to enquire will be extremely satisfied with your medical services and have good word-of-mouth for your hospital.
Opt for the best after-hour answering services with PGBS! Our exceptional multilingual customer support services will help you thoroughly – to fix an appointment, follow-up any patient, clear any patient's doubt and most importantly communicate in their preferred languages.
PGBS will competently take care of all your important phone calls and patients' list. By engaging our professional outsourcing services, you can channelize your energies and concentration on essential tasks while ensuring that everything else is being taken care of with quality and precision. Help your hospital to earn good reviews by seeking help from our professional medical answering assistance.
If you have any queries regarding this, feel free to ask us. Or if you want any kind of assistance in terms of outsourcing facilities, then we will be quite glad to help you out.