PGBS is a reputed e-commerce image editing company in India that uses various photo post processing techniques for offering professional eCommerce product photo editing services to improve the visual appeal of the product photographs.
Even the minutest of details need to be presented well and most clearly. Make your products be in the limelight with our exceptional product image editing services.
Our eCommerce Photo Editing Services Include
We restore the lost color of your photos, ensuring that contrast and brightness, etc. are perfectly balanced.

Background Enhancement Services

We work on backgrounds of eCommerce product photos, replacing with B/W or vice versa.

Image Cropping Services

Unwanted elements make the viewer lose focus. We crop out unnecessary parts to make images appealing.

Ghost Mannequin Effect

Mannequin photo editing is our speciality and every clothing store can benefit from the same.

Shadow Creation Services

We can create shadows with a high degree of professionalism, adding a natural appeal.

Clipping Path Solutions

We use clipping path techniques to bring total focus to the subject, generating better attention.

We create unique images through combinations using high level of creativity and thoughts.

We use masking techniques including layer masking, alpha channel masking, translucency & transparency masking.

Image Batch Processing

We handle huge quantities of pictures as batch files while taking care of dimensions, file formats, etc.

Background Removal Services

We edit, replace, or remove background from an image and provide you with a transparent background.

Image Recoloring Services

Generate multiple versions of the same photo with our highly-professional product image recoloring service.

We can enhance product images to an optimal extent, making them suitable for eCommerce platforms.
List of eCommerce Product Categories We Provide Image Processing Support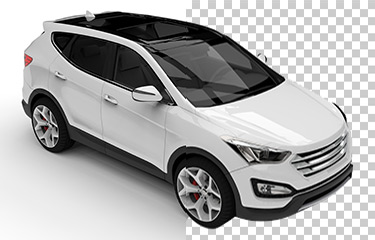 Automobile Image Editing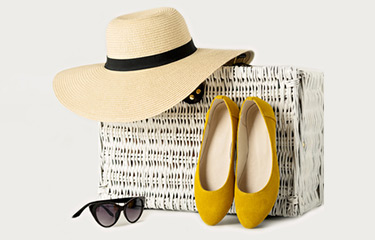 Fashion Accessories Images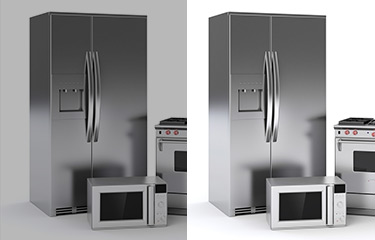 Electronic Products Images and more.
Benefits of relying on us for product photo editing company
There are many companies that claim to offer the best quality product photo retouching services online. However, the fact is that many fail to stand true to their words. PGBS has a solid repute on offering best ecommerce image editing service and our track record speaks for us. We have a dedicated team for providing specific style of image editing support for product-images that need to be uploaded on diverse ecommerce platforms. Some of our services include Amazon photo editing, eBay photo editing, Flipkart photo editing, Walmart image editing, Shopify image editing and more.
We have years of experience in the niche of photo editing services.
Our team is reliable and most professional in approach.
Our eCommerce photo editors here use the best processes and most sophisticated tools.
We can work on distorted photos, regardless of their complexities.
Expertise to create photorealistic 3d product images and animations to attract visitor's attention.
Retail image editing – FAQ's
Yes we do. You can send us a couple of Ecommerce product images along with your inputs and our photo editors will apply appropriate retouching techniques to incorporate the changes/ effects you want.
We do not have restrictions with regard to the number of orders that we can process. We work on projects of all volumes, from a set of just two images to a batch of hundreds of images.
Well, the pricing would depend on the type of changes or effects that you are looking to incorporate in your images. Each project will have a different pricing as we provide customized packages to our clients based on their individual requirements.
You can send us files of all sizes through email or Dropbox. However, we would recommend that you send us very large files through FTP folders that are secured by login credentials. This would make data transfers secure, faster, and efficient. We can edit files of all formats and send you back the refined versions in your preferred format. We can perform image compression and send you back files in desired sizes.
We use Photoshop to enhance your images. We apply diverse techniques to balance contrast and sharpness, perform color correction, remove blemishes and unwanted objects, eliminate reflections and glares from metal and glass objects, replace background, etc.
If you are not satisfied with the work, we would send you revisions. However, please be informed that all revisions after a couple of revisions would be chargeable.
We employ experienced photo editors who can use advanced tools in Photoshop and Lightroom. They are passionate about what they do and would go out of the way to deliver you desired outcomes.
You would be amazed to know that we can process as many as 3000 images a day. We even have the bandwidth to support projects of higher volumes. Depending on the task complexity and the number of images that we need to process, the turnaround time would be decided. We can even deliver within a 24-hour turnaround; however, it will depend from one case to the other.
Certainly not. You do not have to click multiple photographs. You can send us one single image and we would apply Photoshop tools to change into the appropriate color tones.
You may either send the files through DropBox or a secured, password-protected FTP folder that we would share with you.
We would send you back the retouched images either through DropBox or through a secured FTP folder that we would create on your behalf to facilitate smooth file transfer.
You are free to share your files in any format. We would take care of everything from then onwards.
Yes. Definitely. You can send us work samples and this would allow us to get an idea about the quality of work that you expect to be delivered.
We put immense emphasis on generating value on our clients' investments and we would do our best to deliver quality outcomes. However, we would charge for any additional work that you assign as this would be counted as new projects.
Definitely not. We treat files shared by our clients as confidential information that needs to be protected at all costs. We assure that we would never use your images for any other purposes.
We normally retain your files in our systems for a specific period of time which may range from six months to a year after project completion. This ensures easy document retrieval if in case you re-engage us for a revision.
Our photo editors apply diverse advanced photo editing techniques to deliver realistic outcomes. So you can just relax knowing that we would deliver you realistic outcomes only.
Client Testimonials
"We are very much impressed with the services offered by this company. We were on short notice to edit a bulk amount of e-commerce product photos. However, PGBS came to our rescue with the high-end results. Though they completed the job within a short time period, there were no issues regarding the work quality. Everything was handled with ease and perfection."
"PGBS team has expertise in photo manipulation and retouching, and it is the best company I have experienced till now. I needed to restore some photos and include new objects seamlessly in the image perspectives. PGBS helped to meet my demands and completely lived up to my expectations."