We help to build a strong business-customer relationship by bringing you close to your Danish speaking customers through our Danish call center services.
We provide world-class Danish language answering call center service with a team of most talented and professional Danish speaking call center representatives.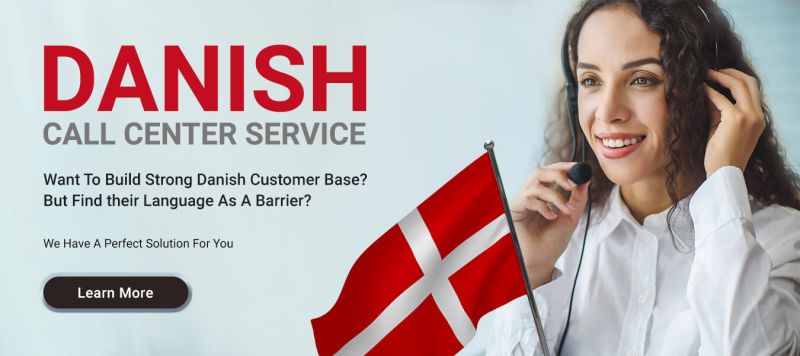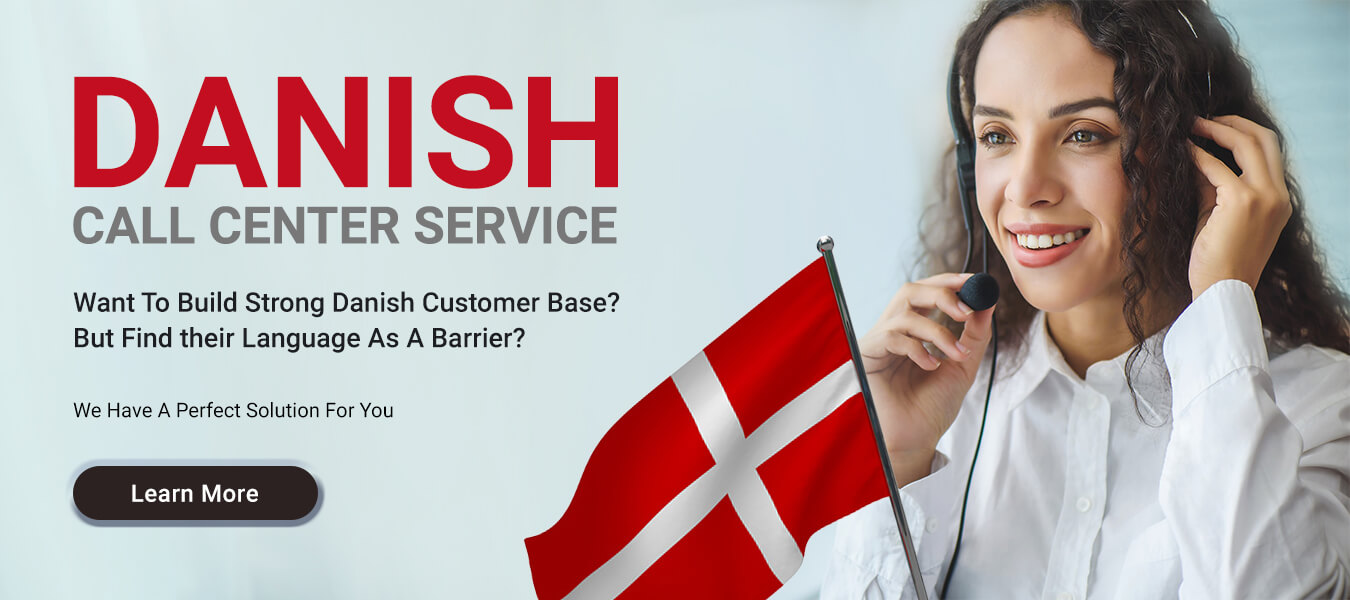 Danish Call Center Services We Offer
Computer Assisted Telephone Interviewing (CATI)

When it comes to selling products or services, it's important to get a sense of what the customer wants. That's where our Computer Assisted Telephone Interviewing (CATI) comes in.

By conducting surveys via phone, we can better understand both the market and the needs of the customers.

Not only this, we also offer CATI services to help your business better understand your market and the needs of your customers by performing a detailed market research and collecting the latest trends related information.

Our CATI services provide you with the information you need to make informed decisions about your products and services.

Live Chat Support

As we live in the world where businesses are shifted to online platforms and everything is online, even approaching the customers using various mediums. In such a scenario, there must be a way where our customers can also reach us while they visit the business website or any other online medium.

For this, we offer a live chat support system where customers are attended instantly, and their queries and inquiries are taken, and a perfect and satisfactory solution is provided beforehand to leave them with a lasting impression. This helps in building trust towards your brand.

Email Support Service

Our email support is prompt with high yielding results that have a proven track record of the most satisfied customers. We provide email support to our customers in the preferred language.

24*7 Helpdesk Support in Danish Language

We provide round-the-clock helpdesk support to your clients sitting at various time-zones and this way we keep your business functional even in the off hours. We attend your Danish customers on the behalf of your business and provide them the best possible solutions then and there.

Eradicating the issues your customers feel in their native language is the best way to bring them close to your brand and build a trust factor in their minds.
Other Danish customer support solutions we offer
Call Center Technologies We Use
Interactive Voice Response System (IVR)
Computer Telephony Integration (CTI)
Call Recording Facility for Quality Check & Further Review
Automated Call Allocation & Distribution
Top-notch Call Center Applications
Outsource Norwegian Call Center Services to Us?
ProGlobalBusinessSolutions is the most reliable business partner when it comes to customer support. We are one of the most reputed and highly opted Danish call center companies that are creating a strong business-customer relationship by forming a bond more than just business dealing, by connecting with them in the language they speak.
Need bilingual call center support other than Danish language? Try below language combinations!