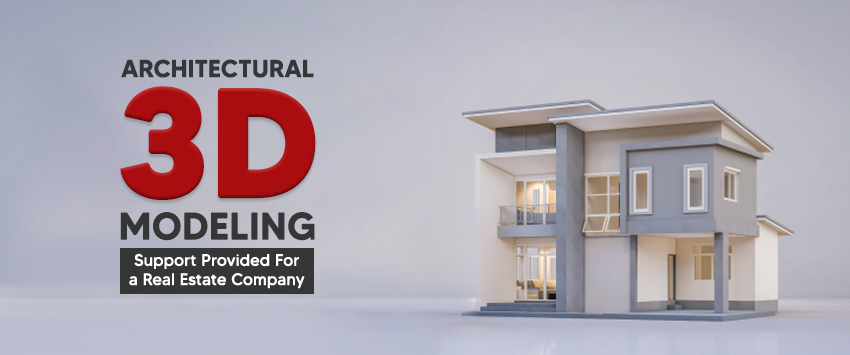 Project Summary
Read this case study to know how we catered to the 3D design services requirements of UK based real estate company with explanation and tagging
The client
The client was a reputed real-estate company from UK. They had checked our portfolio and approached us for creating 3D model and animation for their ongoing construction projects. The client had found our accomplished projects impressive, and opted for our 3D modeling services.
Requirements of the company
We encountered certain challenges while catering to the needs of this client. We incorporated advanced technologies like Google Earth. Coupled with inputs from our client and information from Google Earth, our experts had to engage in building 3d models.
The client demanded value-additions and this particular project needed sophisticated technical support. With all the necessary resources available at our disposal, we started working on the project. Experts at our 3d design company put forward a color-coding solution for all the buildings for the client. As a result, each structure had to be categorized, according to the nature of the building and pre-consulted nomenclature. Besides, we proposed tagging and explaining of the 3D models, ensuring maximum convenience of the customers of the client. They had provided us with predefined recommendations regarding the names of buildings, and we incorporated the same in the model.
These value-additions ensured a clear interactivity between the viewers and the model, which allowed their customers to visualize the actual looks of the property.
The solution provided by PGBS
Creating 3D models of real-estate projects being one of our core areas of specializations, we delivered the services as expected by the client. With tagging and explanation, we enhanced the marketing prospects of the client, as the potential customers could clearly understand the plan. Our professionals incorporated advanced software to integrate all the design elements seamlessly into the model.
The benefits for our client
Over the past few years, PGBS has successfully accomplished more than hundred real estate 3D modeling projects. We have picked up experience from these projects and evolved with new techniques of modeling. Our experts integrated the desired expertise in this project and designed the model exactly as per the expectations of the client.
We were happy with the satisfaction level of the client, and they were contented with our competitive pricing policy. Besides, they appreciated our fast turnaround time and interactive mechanism in the model. As a marketing concept, this model turned out to be a powerful tool for the client. This was the beginning of a long-term business relationship with the client.
Try out our exceptional and exclusive services
Being one of the most reliable creative design platforms globally, we provide a large array of tagging and explanation services. We have catered to the requirements of various industries, focusing on their individual goals.
If you too need professional architectural 3D modeling services or anything related, approach us with your requirements. PGBS awaits you with the necessary technical resources and professional skills, ready to pilot your marketing strategy.