When it comes to photo restoration, no direct button is there for fixing your photo, no matter how much costly software you purchase. Certain amount of effort, dedication and time is demanded. That is the reason why photo restoration services are not free; you have to pay for it. The better place to outsource digital photo restoration requirements is India, if you want to get the services at most genuine and affordable rates.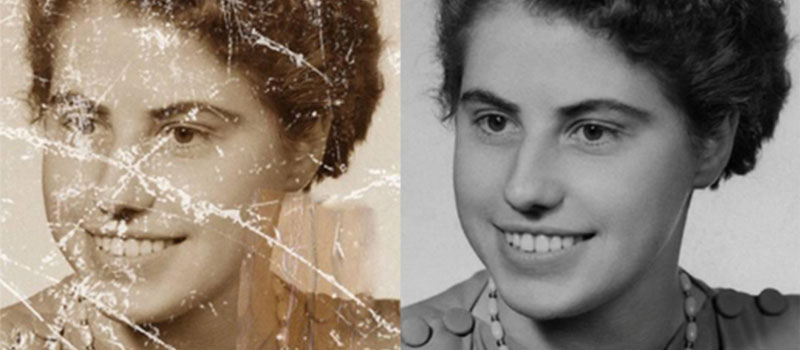 Now does the processes involved in photo restoration justify the rates? Let's have a look.
Digitization
The very first step is to digitize the photo; you can use a print scanner or negative scanner. Optimum tonal range must be ensured for the image to get maximum clarity and information. There are obviously many shortcuts that some of the service providers embrace but a professional company shuns away from such least productive steps. Manual involvement should be more; all the settings as well as customization of tone curves have to be done manually. This only helps in bringing out the specifics and make the restoration look more effective and natural.
Image cropping
The scanned picture has to be trimmed or cropped to the required aspect ratio for getting the wanted print size. Then the whole image has to be carefully accessed so as to find the most suitable approach for getting the best results.
Colorization
Typically the process starts by balancing the tones and correcting the fades and colours within the image. Hand colouring may be needed which is a lengthy process and it makes all the individual components in the image to get its own distinct colours.
Outsourcing photo restoration services to experts in India
Indian photo restoration service providers have expert people who are adept in cleaning the dust, scratches, blemishes and blotches on an image. They patch out the scratches and mend the folds or tears. Also if needed they fill the large spaces using other photo parts for getting the correct texture and tone matches.
For retouching and restoring the face, the professionals know that more effort and care has to be taken. The face should look normal and untouched. Faces have unique features and the restoring services should not reorganize that.
After the restoration process, printing has to be done. There are certain service providers in India who just send you the digital copy. If they are involved in printing, the specialists optimize the digital file for the agreed print size. The professionals in a typical photo editing company select the adequate paper and correct finish for assuring that the photo retains its originality.
So in light of the above, when you get a quote from any service provider, rethink whether the rates are unreasonably expensive.