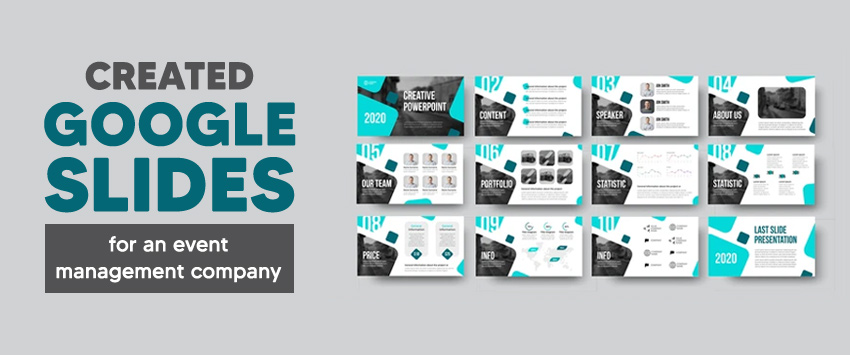 Created Google Slides for an Event Management Company that was looking to promote New Year's Event
Requirements
A prominent UAE-based event management company wanted our graphic designers to develop a Google slides-based presentation that could be used to raise awareness about the New Year's event that the company was promoting. The event included concerts by celebrities, among other games and shows, and was supposed to be organized at one of the most famous hotels in Dubai.
Constraints
The client gave several video clips that lacked flow and so the company asked us to fit the clips in the most appropriate places while ensuring a perfect combination among the texts, images, and videos. The deadline was too tight as the client had approached a number of service providers before approaching us and this wasted a lot of time. We had just 3 days in hand to develop a 3-minute presentation.
Solutions
As soon as the scope of work was decided and the client made the payment, our graphic design services team started working on the requirement. They developed a bespoke presentation for the event and partnered with our team of video editors to get the clips refined properly. They used the perfect background music, video clips in proper flow, and tricky punchlines to draw attention to the main points. With a powerful combination of animated graphics and actual photos of celebrities, the team was able to create a perfect trailer for the upcoming event.
Impact
The event management company was able to use the presentation successfully over diverse online media channels, captivating the attention of the target audience. This translated into huge response and the company was able to sell all the tickets of the event within a day. The event was a big hit and could gain the attention of the media as well. The client still uses our presentation design services to promote its clients' high-end events.