Product packaging is an important part of sales and promotion. Attractive and aesthetic labeling creates a visual appeal that draws potential customers towards products. As a graphic designer, the challenge of creating eye-catching packages and labels lies on your creative ingenuity. The packages should have personalities unique to them so that they carry out promotional campaigns on their own. To generate interest among prospective buyers, you must be seeking out proven tips for creating compelling designs that make them commit attention to products. The search ends here as tips and tricks which have been adopted by successful graphic designers have been discussed over here.
1) Use simple relatable designs
If your design is a confused mess of ideas carelessly fused together, customers are likely to be distracted. Your desperation to sell the products must not be apparent from the design in the form of excessive details presented. The essential information must be provided within simple, relevant and easy to relate design. The package should ease transportation, must carry warning and expiry details, and should tell about ways to preserve the product. If tailored packages are to be used, the same should serve a purpose else it would be waste of money.
2) Try to provide value and establish brand image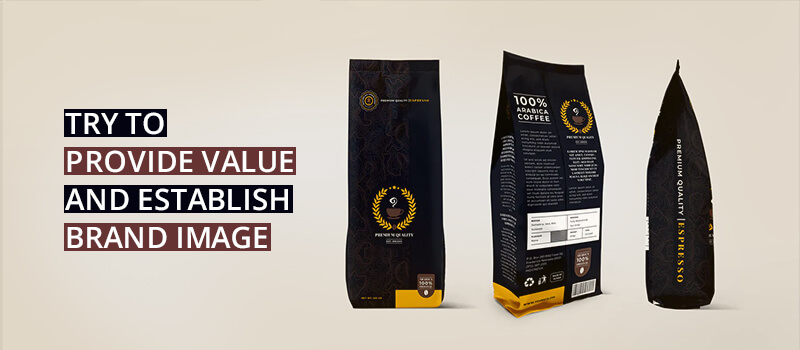 Before starting the designing process, investigate about the characteristics of market targeted and the expectations of potential customers from your product. If you learn about consumers' aspirations beforehand, you can incorporate adequate solutions in package design creatively. At the same time, you need to subtly establish the superiority of the brand. How? By understanding how similar products from competitors have failed to meet the requirements of customers. Reflect cleverly and concisely how your brand can fulfil them.
3) Incorporate Unique Aesthetic Features to Promote Sales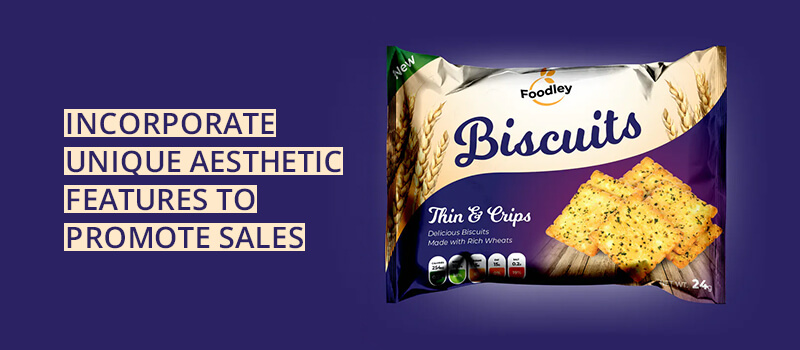 Ecommerce customers don't have the chance to scrutinize a product like in brick and mortar shop. They have to rely on details and superior aesthetics of the product's package for taking buying decision. Even on the superstore's shelf, the package as well as label design of the product should be distinctive and visually appealing to attract buyers towards itself.
4) Keep the Package Text Readable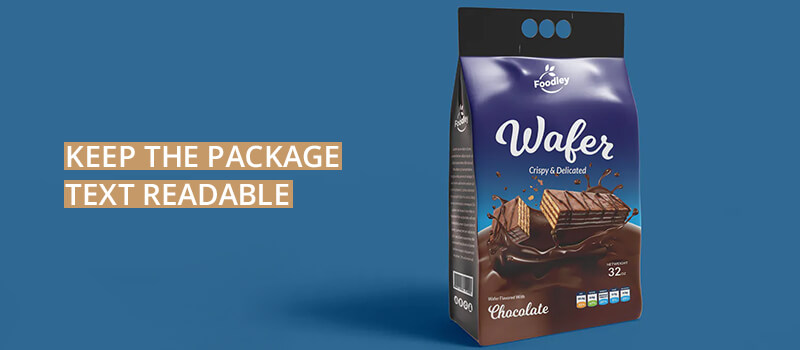 The text should not be overly embellished with stylish fonts. Viewers must be able to read the content without straining their eyes. This holds true for packages showcased in e-stores and over the shelves. Color of the text should not be glary. It must seamlessly blend with the background and consistent with overall theme of design. Only important text should be printed and fluff must be eliminated. The size of the text can be determined through market surveys or observing the initial response to product. If buyers find it difficult to make out what is printed, they would probably switch loyalties.
5) Show Your Brand's Environment Consciousness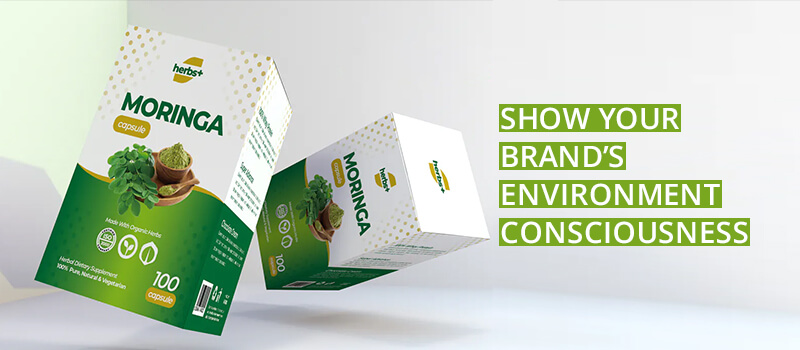 If your brand's packaging is eco-friendly, it would draw more customers. This is because people's awareness regarding threats to environment from non-biodegradable material is growing. Your design must demonstrate brand's commitment to safeguard nature. Also, if the package is recyclable or not should be clearly stated. Your package design may also have to comply with statutory stipulations from licensing point of view. It is essential that you project the brand as a responsible corporate player which thinks green. This would certainly offer rich dividends in the form of better sales.
6) Use Designs That Resonate With Customers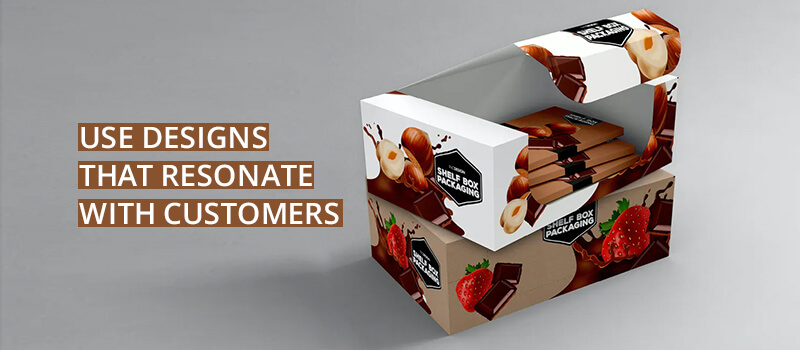 Your package design must be compatible with the sensibilities of customers. This would help in attracting the attention of potential customers more assuredly. Conducting market research for targeted segment would offer valuable insights which can be monetized upon. Attention span of customers is short and options available to them are many. Hence, the package design should be relevant, customer focused, informative yet concise, and interesting without excessive fancy colors and styles. You can also study the selling pattern of product to arrive at the perfect match of package components. Tweaking the design at periodic intervals would help in sustaining interest of customers.
7) Use Quality Product for Packaging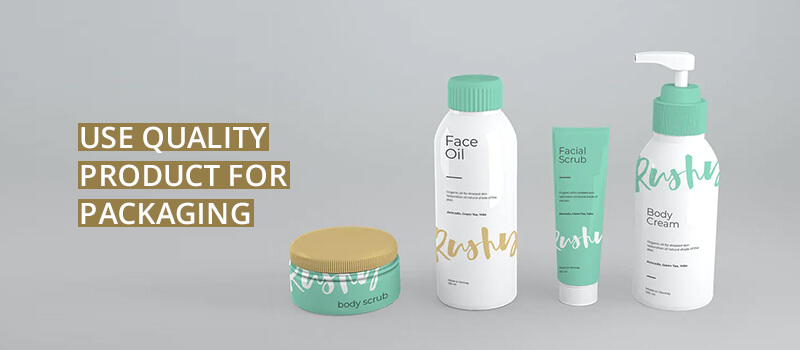 Your packaging design and material must be of superior quality and aligned with brand's vision. If this calls for significant investment, don't hesitate. Customers pay for value and are influenced by brand image. If your product's package is of low quality, customers' won't purchase and also would form negative impression about your brand.
8) Use Packaging That Keeps the Product Usable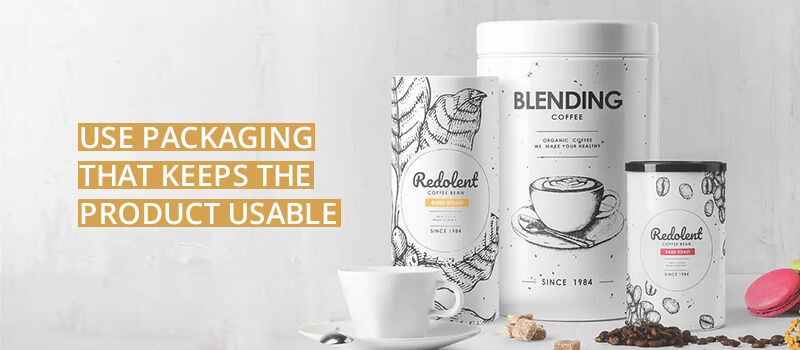 It is essential to have a beautiful design over the package to attract customers' attention. But packaging must be robust enough to keep the product usable till the customer opens the package. To decide on package type, you need to factor in the time that the package would spend after being dispatched to superstores or shipment center. If consumer products move slowly, then they may land into customers' homes or intended destinations months after being manufactured. Hence, the package's tenacity and material type should be such that it can endure the external elements to which it would be subjected to.
9) Design the Package to Render it Re-usable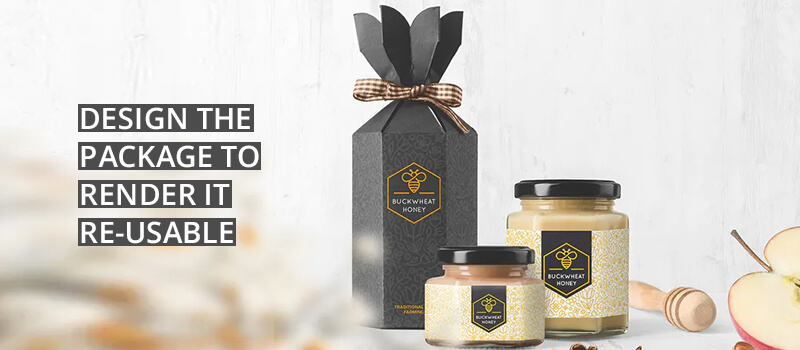 If you want to maintain the sales curve in upward direction, you have to ensure presence of your brand tokens in places that promote easy remembrance. This can be made possible with product packages that can be reused once the product has been unpacked. The longer the period for which package would remain before the eyes of prospects, the more would be prospects of re-selling products to same customers as well as roping in new leads.
10) Be Creative and Innovative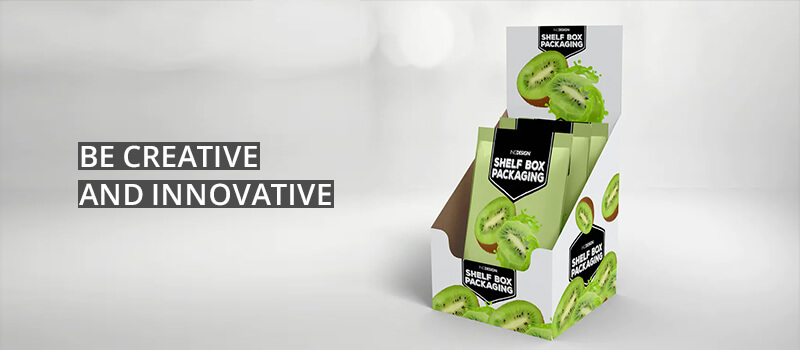 If you keep following the conventional packaging rules, sales would continue. But to bring about a surge in sales, you need to innovatively and creatively modify the package design. This would help in breaking monotony which customers would like. However, while experimenting, you need to be conscious so that there is no drastic change which can unsettle customers. For example, the toothpaste tube is designed in a manner that paste can come out on brush effortlessly. If you broaden the mouth of the tube, entire redesigning effort would go in vain and customers would also stop using your product. So, the product and package must complement each other. Any change in design would be welcomed by the market nonetheless.
11) Don't be over artistic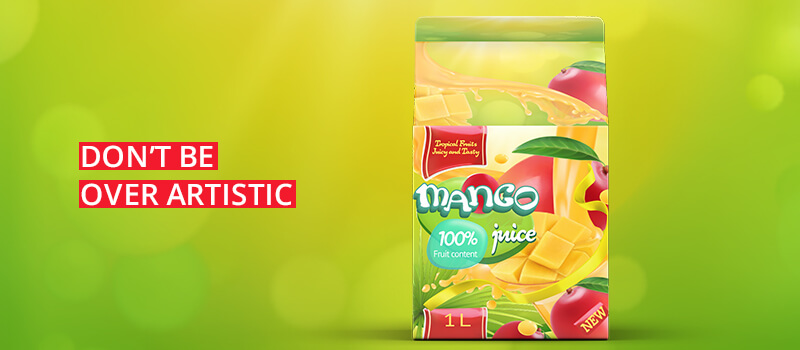 Product package is not a medium for testing the breadth of your artistic skills. The design should carry a sales pitch and also must present all relevant product, marketing and statutory information through it. Overdoing the design may render it a visual nuisance and would also hide important information. The label and package designs should be attractive, sober, clean and uncomplicated. The words should be legible.
12) Capitalize on Market Trends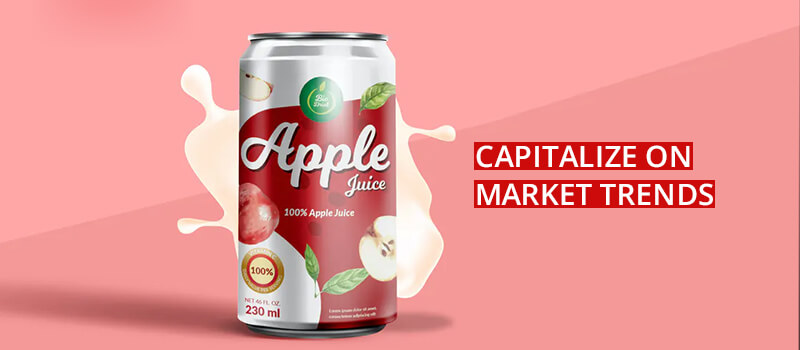 Social media has made inroads into our lives like never before. Whatever is shared or liked in social media influences the opinions of other visitors. You need to identify the dominant trends and tweak your design accordingly. If product's package and label designs would reflect the aspirations and likes of present generation, product would sell faster. You can also monetize on the hype created by cinemas and other interactive media. Jump on the hypes' and trends' bandwagon and sales would spontaneously increase.
13) Tickle the Funny Bone of Customers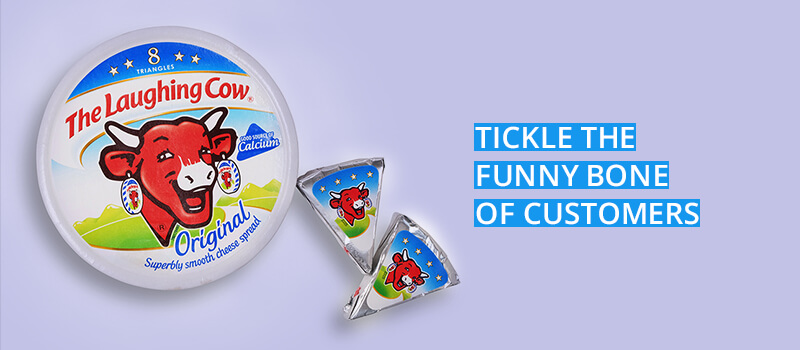 Your product package need not be humorless. Apply your creativity to incorporate elements of fun and humor in the package design. This would make your brand appear friendlier to customers and less money minded. Once the customers notice that your brand wants to enter into mutually rewarding relationship with them, sales would pick up automatically.
Also, fun should be an integral part of your package design. If the design engages customers and make them feel good, they would reuse the product. An example of authentic fun without any vulgarity is hanger tea bags. The t-shirt printing style of the bag filled with tea hung from a hanger that resembles wardrobe hanger is pure fun to look at and use. This is because the hanger facilitates hanging of the tea bag from cup's corner and also makes style statement. Using the product becomes easier and fun. If your product packaging can have such out of the box fun designs, customers would purchase also for fun element.
14) Make the Product Compete With Package Design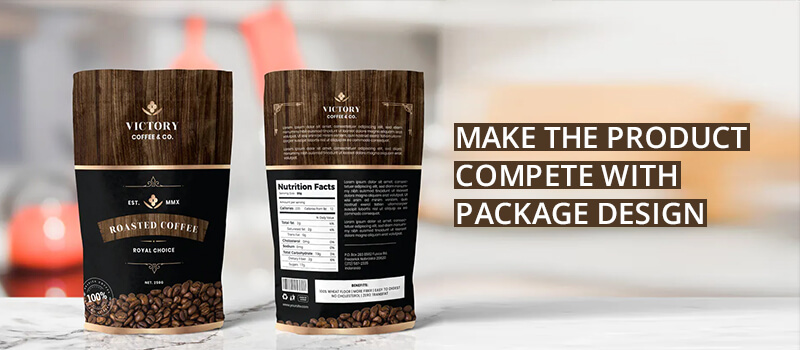 The product, package and label complement each other and drive sales. The creative aspect of the package should be made competitive to such an extent that buyers feel tempted to buy the product to experience novelty with each purchase. For example, if you are selling spices, you can have different recipes printed on different packages. This would be an incentive for ladies who seek novel ways to prepare delicious food. Similarly, having packages carry different themes for the same product can do the trick for your business.
15) Facilitate ease of handling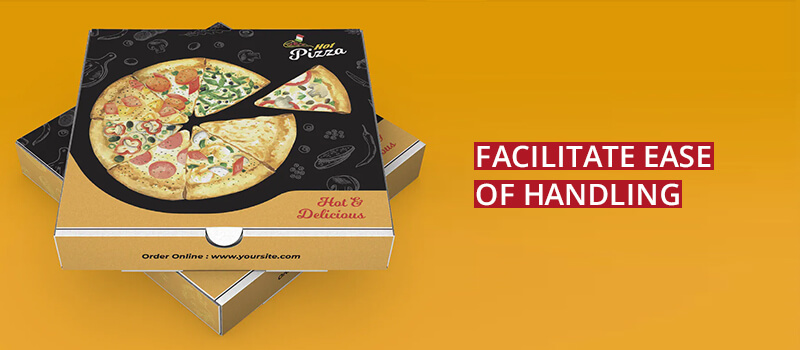 The utility of product package increases when customers can handle the same in hassle free manner. Awkward packaging makes it difficult to carry and use the product. Hence, there should be proper provision for holding the package. Grooves, carry strips, handles or other innovative ways in package can enhance the product's appeal. If customers have to apply extra effort for handling the product, they are certain to migrate away from your brand. Even if your product has cornered the market, it is important to have a handy package.
16) Select appealing and complementing colors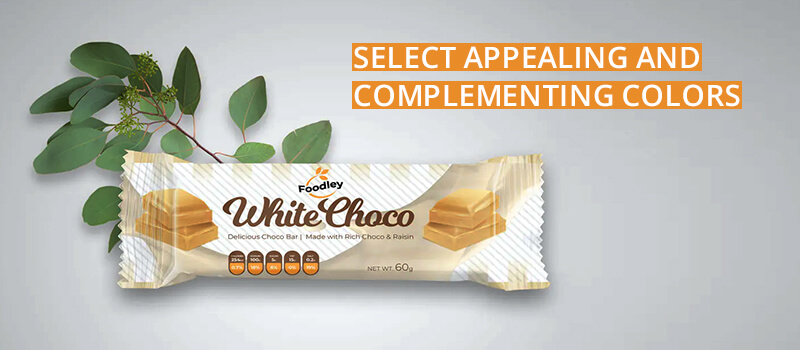 A good design is essentially made compelling with the right use of soothing colors. Colors should be selected with due diligence as bright colors can attract customers whereas loud and glary can distract them. The color contrast should not be high else customers would have to strain their eyes for making out the printed information. The superiority of skills of a designer is tested by the way s/he blends colors to influence prospects into buying a brand's product. Colors help your brand's package rise above the competition. They can make brand's logo permanently etched into onlookers' memories.
17) Think about Giving Sneak Peek of the Product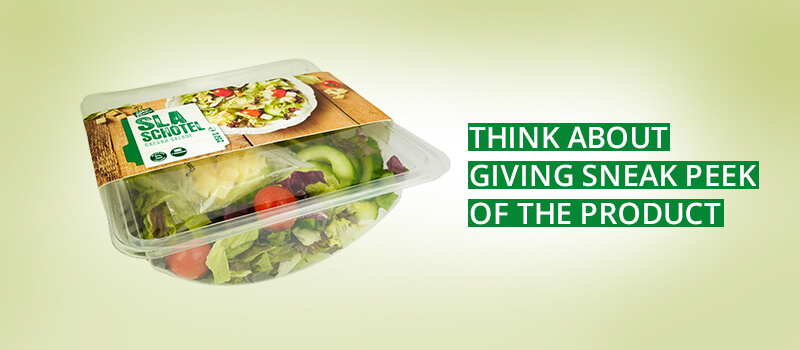 You can apply innovative ideas to make the package partially transparent so that customers can get to see something of the product they would pay for. Many customers do want to have a glance of the thing inside before buying. Your package may carry an image of the product but the feel of looking at the actual thing is different. It can motivate more leads to convert. For example, the pack of lipstick does carry the color and coding of the shade on it. But, if the top of the pack can be made transparent so that ladies can glimpse at the hue of lipstick, they would buy the same almost impulsively. Visibility also enhances brand image as leads feel that the company is transparent with them.
18) Ensure edible and perishable things remain safe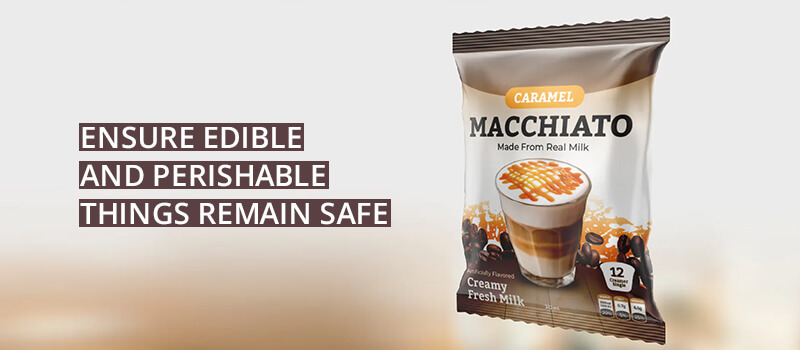 If your product is an eatable or something of organic nature whose vitality can be ruined upon coming in contact with air, you have to ensure that the package is airtight and strong enough to withstand external damages. To showcase your creativity, you cannot expose the product to air and shorten its effective life. Innovation should not take its toll on the shelf life of the product. Any purposeful package design should be done with the motive of keeping the product safe and fresh. Creative and appealing packages may not help you in the competitive market if your product fails to remain usable until the time it lands in customers' homes.
Conclusion
Creative and useful packaging and labeling can increase sales significantly. PGBS, the leading provider of graphic design services, excels in offering services related to product package design and 3d product modeling design.