Image editing software holds a lot of importance in the field of graphic designing and photography. Many businesses associated with the domain are trying hard to leverage the maximum potential of these tools to amplify the quality of their work for generating more leads and revenues. Ever since there was a drop in the prices of digital cameras and improvement in the camera features, the use of images has drastically increased over time.
Photographs are now used by more than half of the world's population for either personal or commercial use. So, it is not hard to guess why it has become an integral tool for many individuals and businesses. It not just provides a boost to your web page or Facebook post, but also helps a great deal in promoting or marketing your products and services. Besides, it is far more important for image editors and graphic designers, as the quality of photos cannot be compromised in their line of work. Therefore, to enhance the true potential of a photo or image, people mostly use image editing software.
You will find tons of advice on the internet regarding the selection and usage of a photo editing tool. There are countless options, starting from popular photo editing software like Adobe Photoshop and Lightroom to the most simple but effective ones like Canva. However, to narrow down your choices and help you choose the one, we have compiled a list of the top-best photo editors that can be useful for beginner photographers and editors.
But, before starting with that, let's talk about why image editing is so important for the people working in the photography domain.
Why is Photo Editing essential?
Photo editing can make even the most ordinary pictures look extraordinary. Whether it is your picture, your family pictures, or pictures of any special occasion, image editing can bring out the beauty in it and make it more memorable. Apart from enhancing the quality and appeal, it can be used to increase your business scope and fulfill its true potential. For example, web designers can edit the images on their website and reduce the file size. It will result in decreasing the load time of their sites and improve rankings in the search engine.
Real estate service firms also carry out necessary edits for their property photos to increase the aesthetic appeal and attract the right clients for selling the properties. Similarly, businesses offering food catering service can use it for creating mouth-watering food images to draw in more clients and customers. Besides, photo editing of portraits is also done, which is mainly used the fashion magazines and associated e-commerce sites to ensure the exponential increase in their sales.
Photo editing is not just about enhancement. There are a whole lot of techniques involved in this process, some of which are mentioned below:
Noise reduction
Background removal
Contrast adjustment
White balance
Resizing and Cropping
Lens correction
Color adjustment
Exposure control
The above-mentioned techniques are quite simple and mostly used for basic image editing. However, there are even more complex and advanced techniques that are incorporated for pro-level editing. A few of them are as follows:
Photo masking and Layers
Panorama stitching
Text and Visual adjustment
Special effects
Drop and Reflection Shadow
Photo manipulation
Photo Editor Application VS. Professional Image Editor
Before we start discussing the different photo editors online that can be used to implement the above techniques in your picture, we should have a brief idea regarding the differences of an online application and a professional.
An online photo editor is an application that includes a basic set of tools and features to touch up or enhance photos digitally. Besides, it even allows you to organize the edited pictures into albums or slide shows as per your choice.
On the other hand, a professional picture editor is an individual that is hired to carry out the allocation and coordination of photography assignments. The task may also include collecting, reviewing, positioning, and selecting photographs and illustrations along with negotiating fees and obtaining rights to shoot the photography.
Top 10 Best Photo Editing Software for Every Beginner Photographers and Editors
The list of best photo editing software and online editor mentioned here is created according to the key feature it offers, its availability, and its use.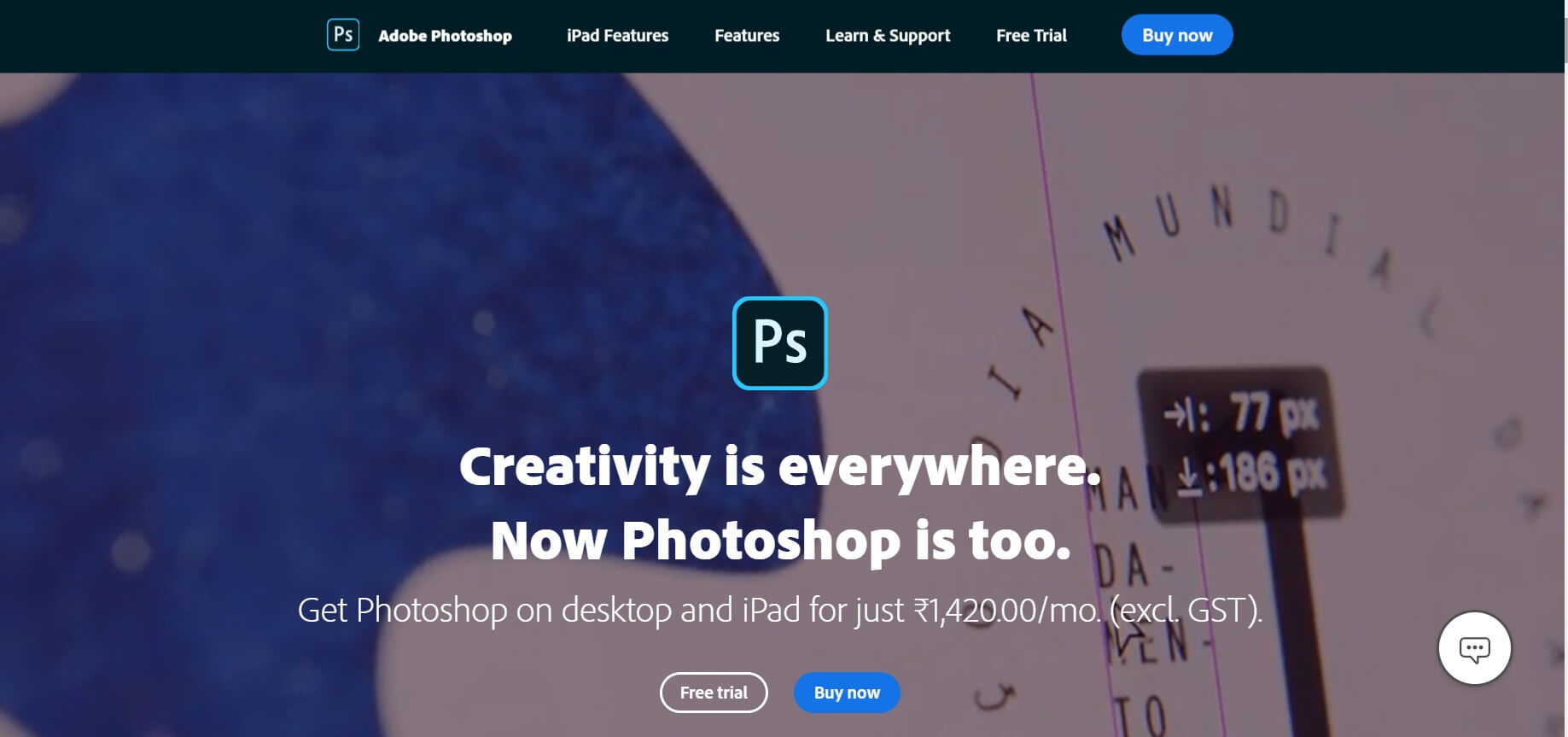 It is hard not to mention Photoshop when it comes to discussing the best photo editing software for photographers and editors. It doesn't matter whether you are a beginner or pro, Adobe Photoshop is equally beneficial both. It is usually known to have a wide range of complex features. But, beginners can avoid using it and use simple ones instead to carry out their desired tasks.
Features:
Exclusive brushes and filters
Pro editing tools
Multi-layer editing
Advanced cloning and retouching features
3D design functionality
Masking and skeleton tools
Depth map support for 360-degree editing tools and HEIF support
Faster even with large-sized images
Adjustment layers
License: Free/ Paid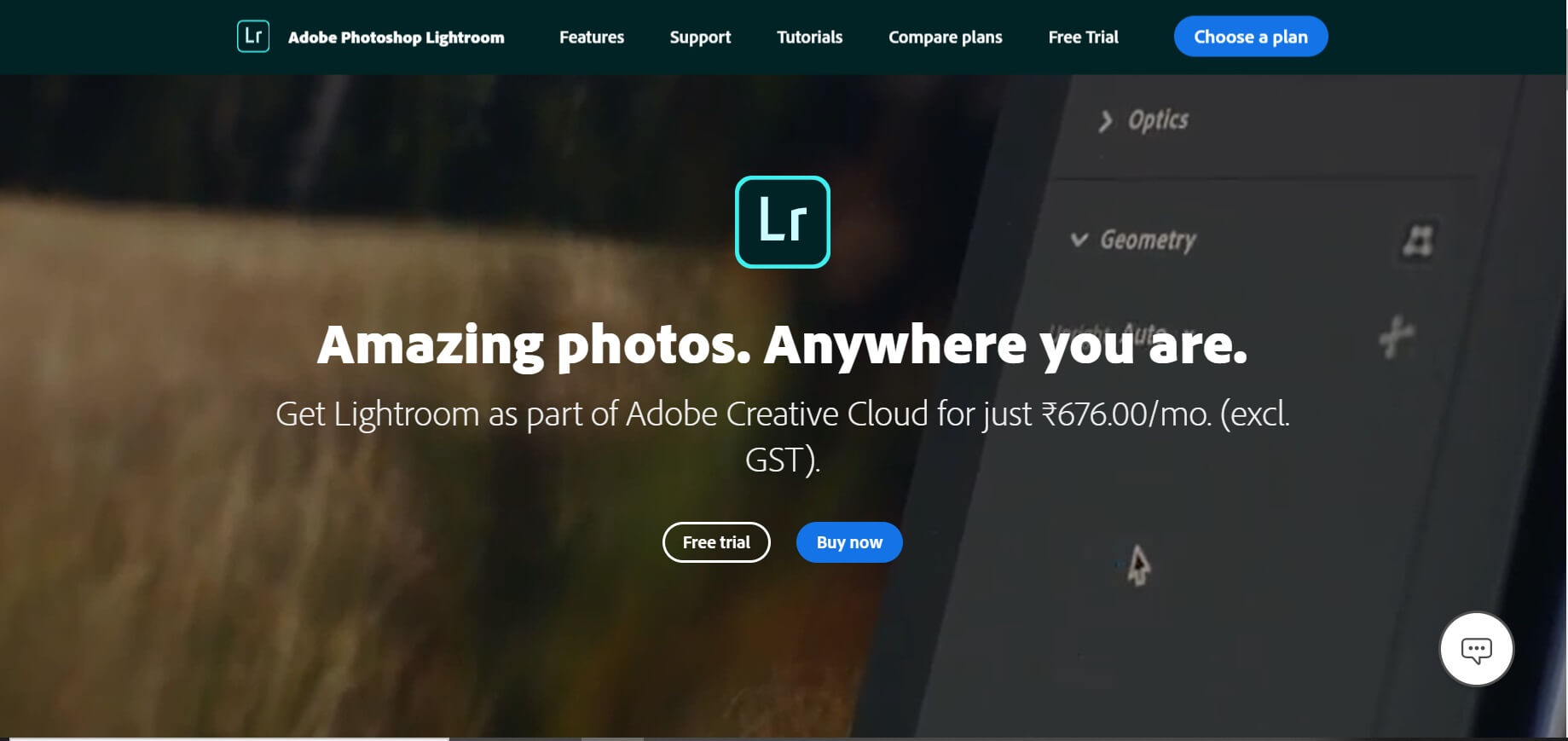 If you think that Adobe Photoshop is too complex to use, then Adobe Lightroom will be the ideal choice for you. The image editing software comes with powerful editing features and effects that can provide realistic transformation to your images. It has an easy-to-use interface, which makes it one of the most preferred image editing software globally for beginners.
Features:
Customizable sliders
Blur and fix tools
Multiple device compatibility and sync
Gradient and Brush adjustment tools
Camera and lens-based correction
Filters with various presets
Face detection capability 
License Type: Free/ Paid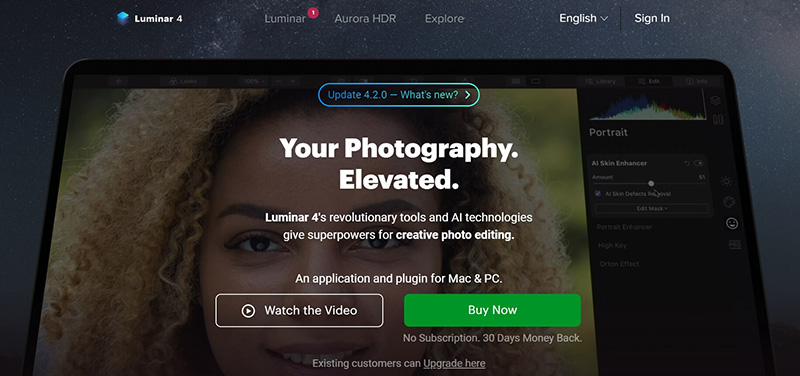 The software is a popular image editing tool among beginners as well as professional photographers. It is considered as the best alternative to Adobe Lightroom and exhibits the features of both Lightroom and Photoshop. Unlike other photo editors, it does not provide monthly subscriptions and can be purchased at a one-time flat fee.
Features:
AI Slider or Editor
Required presets for DJI drone photos
24/7 technical and sales support
Adjustment layers and masks
Automatic image  organization
Image layers
Various filter types such as Sunray, Orton, and top and bottom lighting
Faster editing controls
Updated folders with content available on the hard disk
Different viewing options like gallery view, single image view, filmstrip view, etc.
License Type: Free/ Paid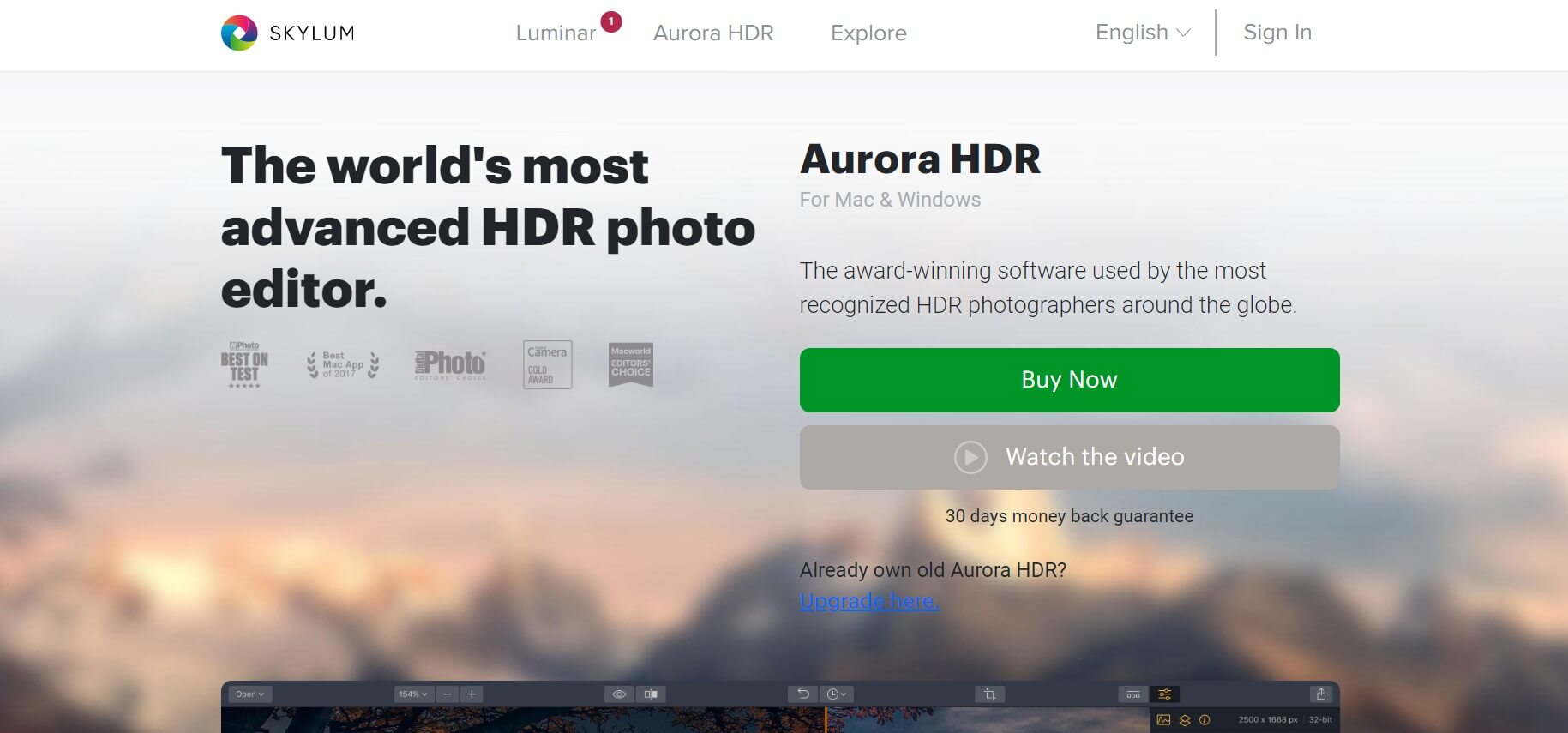 It is a standalone app which is basically used for HDR photo editing. It contains a number of advanced features that enable users to create natural and stunning HDR images by the efficient merging of the pictures. It has an AI-based neural network and comes with around 20+ tools to produce exceptional imagery. Besides, it is also possible to integrate it as an Apple Photo Extension.
Features:
Enhances depth and details
Availability of manual mode
Reduces noise
HDR clarity feature
Unique presets
License Type: Free/ Paid

If you want basic and effective image editing, then Corel PaintShop Pro is one of the best inexpensive tools present out there. Some consider it as an alternative to Adobe Photoshop. However, it does not possess all of its advanced features, mainly including 3D modeling, comprehensive typography, face liquefaction, reduction of camera shake, and more.
Features:
Great for beginners
Smoother user experience
Editing options like blur, fix, etc.
Pre-existing graphic design templates
Collection of color, gradients, pallets, picture tubes, etc.
AI enhanced presets
360-degree image editing
Learning tutorials
License Type: Free/ Paid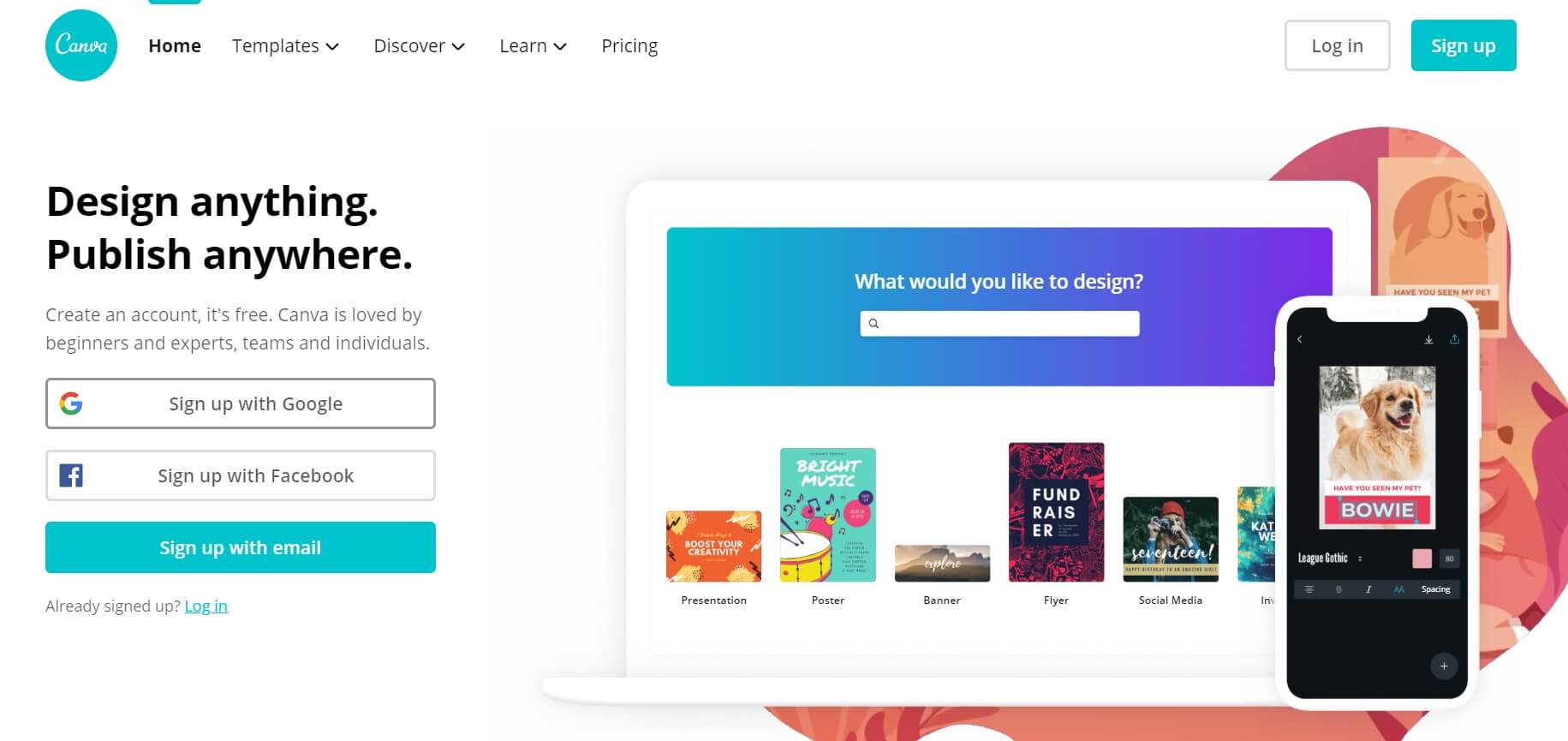 Canva is a simple graphic design software that offers multiple photo editing tools and products. It is mostly used as a go-to tool by professionals, but beginners can also use it. A variety of cards, icons, templates, and photos are also available in the marketplace. It is mostly used to create visual content for blogs, websites, social media, brochures, flyers, and various marketing collaterals.
Features:
More than 8000 templates
Stickers and badges
Blur and vignette editing tools
Image enhancer
Photo copy and straightening
Speech bubble maker
Image transparency tool
Design grids and photo frames
Drag and drop editor
License Type: Free/ Paid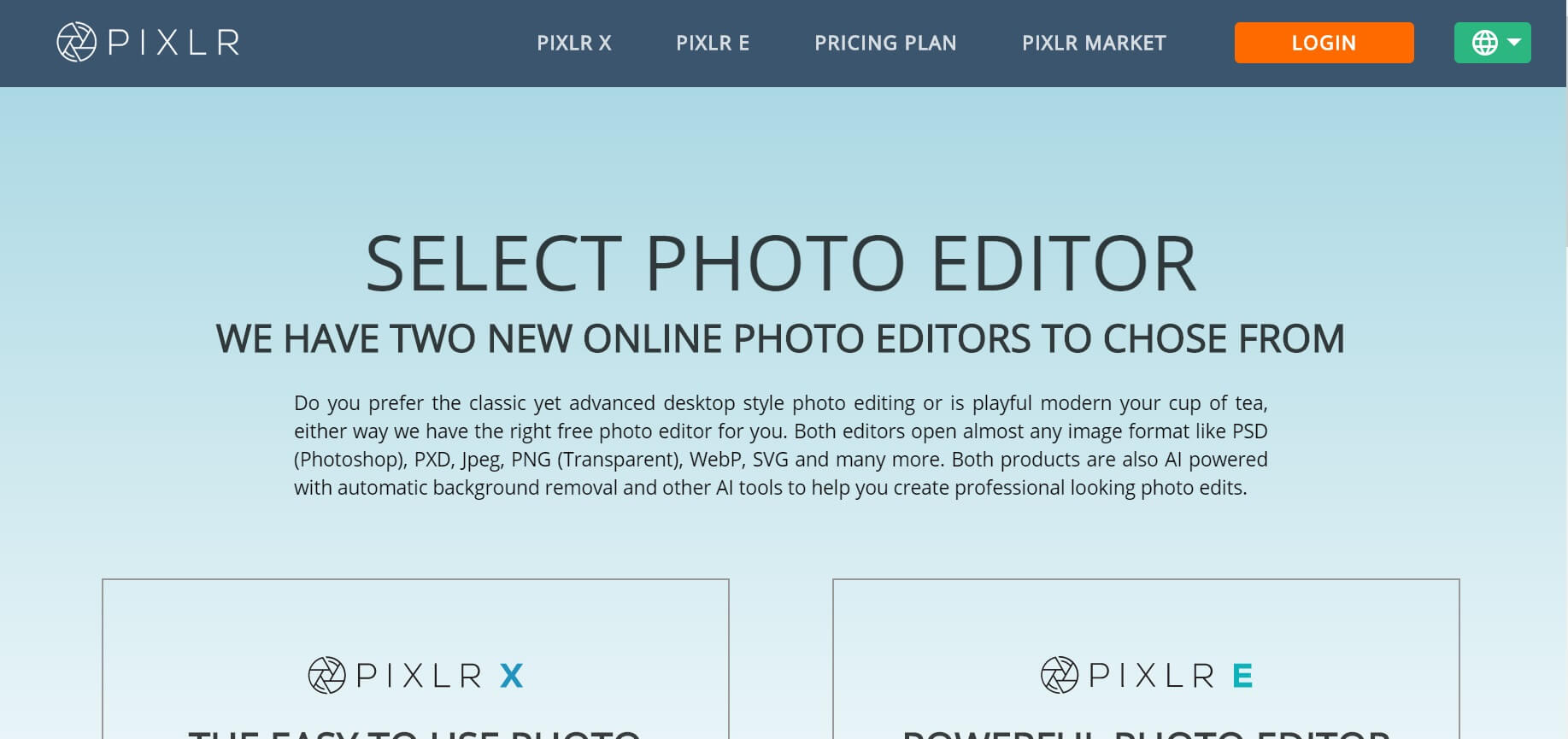 It is an online photo editor that is far better than any other desktop or mobile application. The basic features available here can prove very useful to the beginners. However, if you are a professional and looking for a more advanced option, then you can always upgrade it. It has a simple and impressive user interface offering numerous customization capabilities.
Features:
Web-based photo  editing app
Customizable user interface
Ease of accessibility, i.e., on mobile and desktops
Filters and overlays
Supports layer and mask
2 million+ free effects
Creative editing app
Availability of different Pixlr versions
License Type: Free/ Paid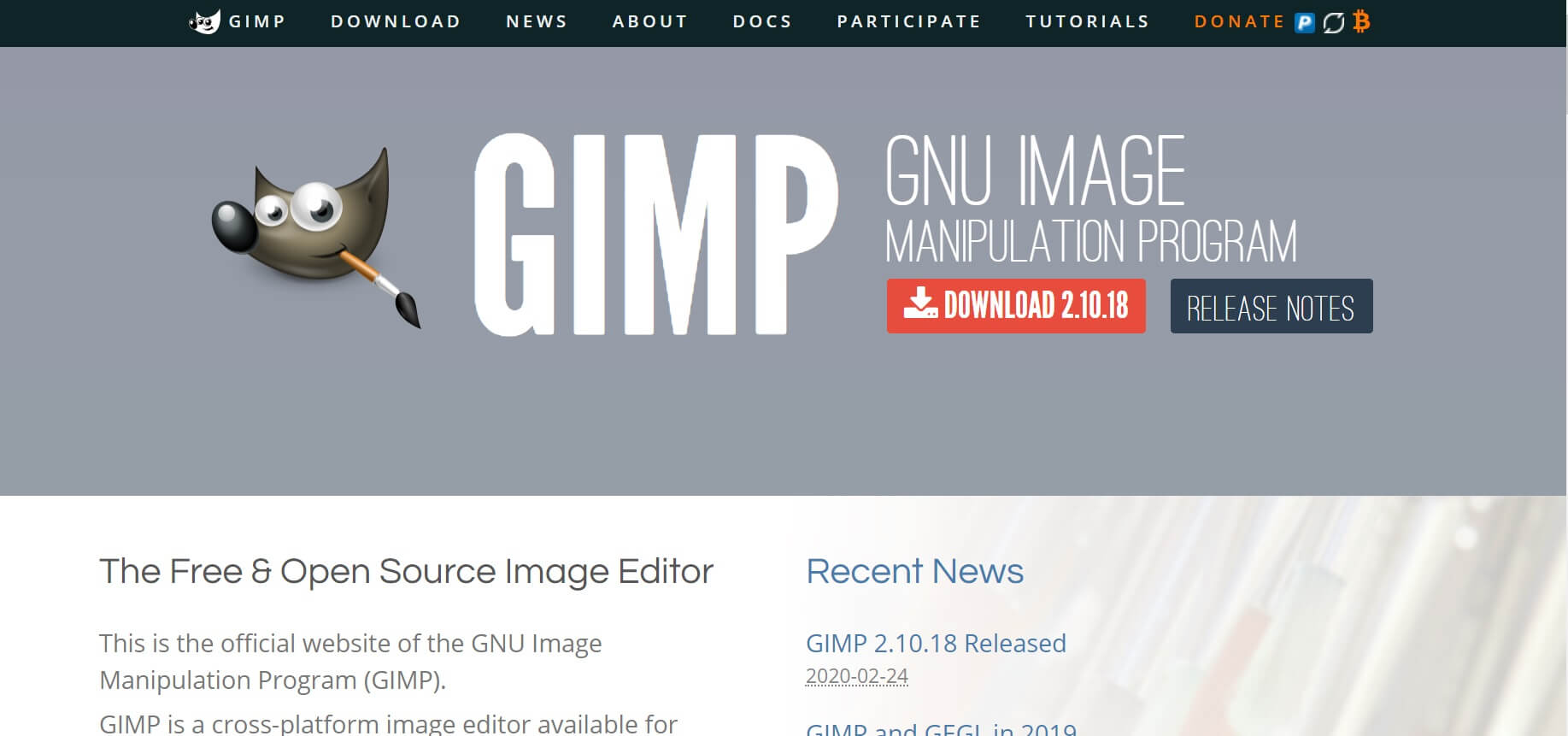 GIMP or GNU Image Manipulation Program is a free, open-source software that consists of pro-level features. It can be used for covering basic photo editing requirements like image composition, enhancement, retouching, etc., which is the best tool for beginners.  Apart from that, it is easier to download and install on the computer.
Features:
Corrective mode and vignette
Clone and touch-up tools
Optimization and file management modes
Digital retouching
High-quality photo manipulation
Mobile plug-ins support
Graphic design elements
Various programming language support
License Type: Free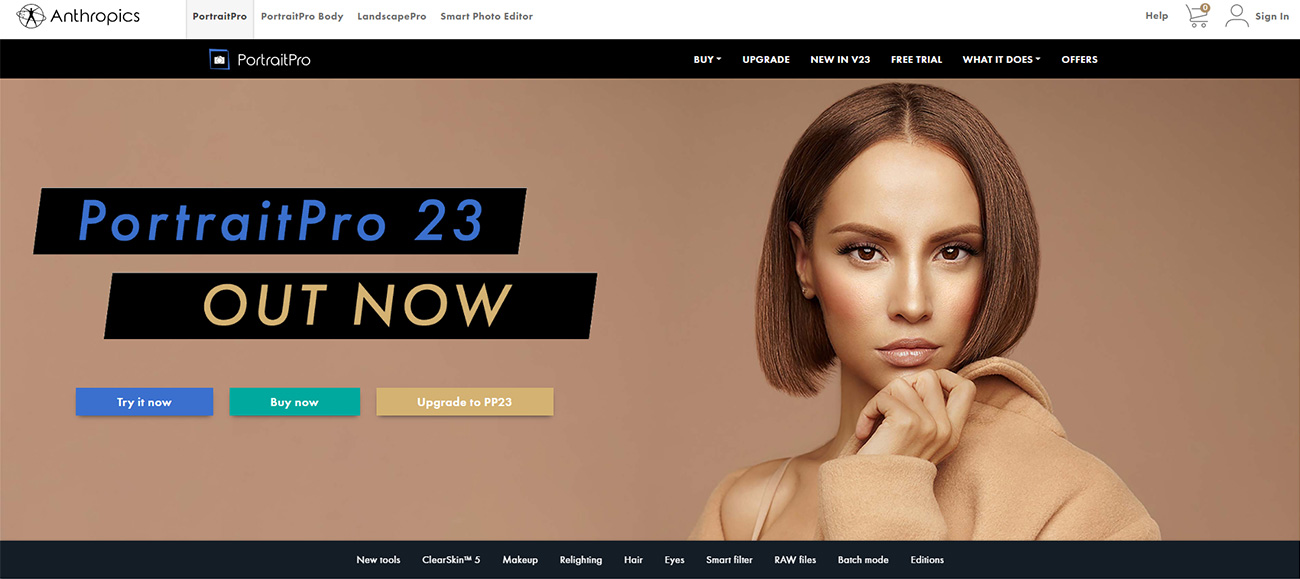 Another cool photo editor online mentioned on this list is PortraitPro. It is loaded with ample of features and tools and is best used for portrait photography. This application includes everything you need, starting from basic to high-level portrait editing like improving skin tone, removing wrinkles or blemishes, eliminating sagging skin on cheeks, and more.
Features:
Advanced layering options
Slider editing
Fixing poor lighting
Real-time adjustments
Advanced makeup tools
License Type: Free/ Paid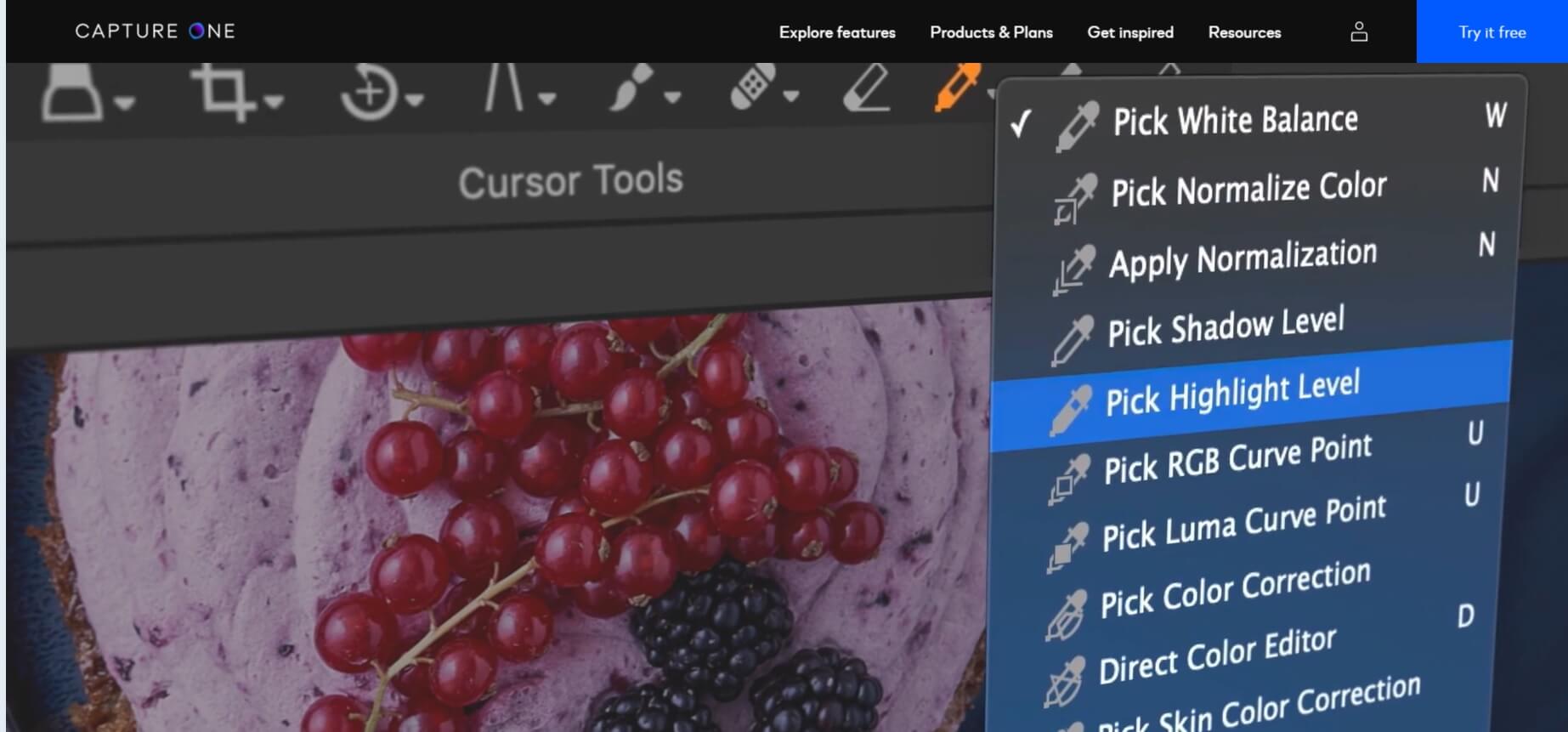 The next image editor on the list is Capture One. It is a RAW image editor, which was developed by the camera company, Phase One. If you are looking for software that is purely dedicated to raw image conversions, then this will be your one-stop destination. It looks just like any other software but offers a wide range of useful tools and features.
Features:
Customizable interface
High speed performance
Advanced color editing tools
Layers and annotations
Masking capabilities
Powerful adjustments
Superb cataloging tools
License Type: Free/ Paid
Since all the photo editors mentioned above have their own set of impressive features, it completely depends on your preference, budget, and skills to select the one that is appropriate for you. Besides, most of the image editing software offers free trial plans. So, there is no harm in trying out different software and find the one that best fits your needs.
If your work is related to domains like graphic designing, photography, real estate business, or a web-based company, then it is a must to learn photo editing and the use of different tools. Another easy way to get your work done is by associating with companies offering high-end photo editing services. It will ensure that your outputs are excellent, but will require a bit of investment. So, regardless of whatever you choose, staying updated with the software and tools will secure your future in the world of photo editing.