For an organization that tries to reduce overhead expenses, offshore outsourcing to India has become a strategic inevitability. It is considered as an effective—and viable—way for organizations to build a foundation in a foreign country, where they are trying to expand their business as well. They often use the outsourcing system as a testing ground to understand the market, the buying behavior and the general attitude of the populace. Different aspects associated with offshore outsourcing services is changing continuously. Let us scrutinize.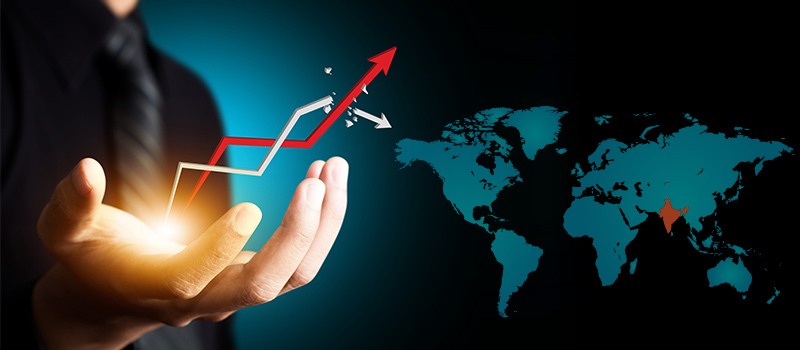 Costing has stopped to be the deciding factor
While cost is an important factor affecting the offshore outsourcing decision, it does not mean it is the only factor. Other factors such as the initial investments required for infrastructure, talent acquisition, training and development etc. come into play as well. Of course, the cost advantage comes, but at a much later stage and is considered to happen in the longer run of the business. There are factors like value addition and savings, which are realized—by the outsourcers—only after the actual outsourcing begins. It is of course a no-brainer to know that outsourcing leads to higher quality and productivity and also in huge time saving.
Adding to the advantage is the fact that, apart from countries like the US, Japan, France, Singapore and Malaysia—India is the 12th country in the world that has cyber legislation system.
It is worthwhile to understand the factors driving the growth of outsourcing;
Its transparency has prompted numerous organizations that were initially skeptical about the whole thing to experiment with it.
Setting up of shops in countries like India and China by onshore IT technology and service vendors.
Wider service spectrum offered by major IT players like Wipro and Infosys.
Development and establishment of strategic captive offshore centers by organization for their business processes.
Why India is the best outsourcing destination?
India is immensely blessed with a profusion of technically skilled manpower, making it the largest software exporter of software and related technologies, only after the US. It also houses the most number of software companies with ISO 2000 certification than that in any of the countries in the world. It is no surprising that most of the 'Fortune 500' companies take advantage of Indian software services and support, according to the National Association of Software & Service Companies (NASSCOM).
The number of organizations that want to take advantage of India as the IT hub has been on the rise and new and huge M&A pacts are getting signed on in the industry faster than ever before. If the report published by a World Bank-funded study states that India has been rated the preferred choice for outsourcing by the vendors, it is an indication, wonderful days are coming.
There are four categorical break-up for offshore outsourcing as follows.
Information Technology,
BPO
Research & Development
KPO
As service providers toil to deliver end-to-end services, offshore outsourcing often will fall into various different segments breaking further from the confines of the above mentioned categories as more and more companies are realizing the benefits of offshore outsourcing services. At one of the ends, it would be traditional rule-based transactional outsourcing and at the other, judgment-based transaction processing outsourcing.
Into the future, the prospects of offshore outsourcing only look vivid and it is sure to grow with time. As small businesses are also starting to get into markets that were primarily a playground for large organizations, there is no way offshore outsourcing cannot play a bigger role.
Take a look at the various advantages that firms can get on outsourcing to India.
A huge talent pool of computer-literate and English-speaking workforce
A more steady and stable political atmosphere when compared to other outsourcing destinations.
Superior communications amenities and better connectivity with other parts of the world
Cost efficiency
Advantage in time zone for flexible and effective working hours
Expertise in IT and all related technologies.
Global quality standards are ensured
Highest number of annual-graduating students
Work practices complying highly with ISO and SEI CMM standards
Offshore Outsourcing to India—the changing times
The way business is conducted has changed tremendously with time and the trend will always continue. As India has become the most preferred outsourcing destination, every offshore outsourcing company here will only endeavor harder to provide smoother and improved service deliverance, all the while capping factors of risk to minimum.
Indian firms have shifted from service providers to value adding solution providers which is a great news for businesses worldwide. This is better not only for the outsourcers but also for all the stakeholders involved.
In need of summit quality business process outsourcing services, reach us. Let's speak today.