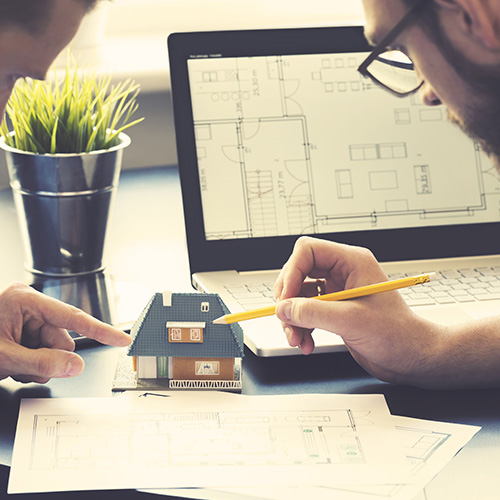 Computer aided design (CAD) has refined the operational infrastructure of business firms all across the globe and for good. Digitization of business has led to the sophistication of technology, incorporated in the operational process and marketing techniques of companies. Industries from various domains integrate civil, electrical, mechanical and architectural drawings in their business. Most of these companies outsource CAD conversion services to experts with an established reputation in the art. If you need steadfast CAD conversion services, you may reach out to us with your requirements. At PGBS, you will find the best resources in terms of skilled professionals and advanced technology to accomplish your projects.
Why do you need CAD conversion services?
The days of conveying your concepts and plans through blueprints are gone, so you need to incorporate these digitized images on your business platform. These documents can easily be stored, transmitted, shared and reused. Besides, we integrate various indexing and classification methods, which can leverage the productivity of your business. Converting the documents to electronic formats and CAD conversion make these documents accessible and business firms can easily integrate them on multiple applications. You need to convert your drawings to CAD files, which will keep them immune to physical damages and ease up the data storage process.
Outsource your CAD conversion services to PGBS
If you are willing to embrace the sophisticated technology to bolster your marketing strategy, come to us with your requirements. At PGBS, we provide digitization and computer aided drafting services to business firms from all segments of the industry. Convert your hard-copy drawings to the electronic format with our assistance. Our systematic operation ensures a simplified process for digital archiving, sharing, editing, retrieving and copying of drawings. We have been providing these services to our clients for long, and over the years, we have developed an impressive reputation. Approach us for cad drawing services; it will help your business to thrive in the competitive clutter.
CAD digitization and CAD conversion services
We can convert any document, including JPG, TIF, BMP, GIF and PNG files to the desired multi-layered formats, including MCD, DGN, DWG and DXF. Our specialization lies in
AutoCAD conversion
Conversion from raster to vector
MicroStation conversion
DWG to DGN conversion
Conversion from JPG to DWG
Conversion from MCD and PDF to DWG
How can you benefit from our assistance?
The professionals working with PGBS, one of the best cad outsourcing companies are qualified and adroit in dealing with various tools for CAD conversion. These include AutoCAD, Pro/Engineer, SolidWorks and so on. This brings an optimum level of accuracy in the output. Converting your documents to CAD files using apposite CAD conversion tools will provide you with the following benefits
Retrieving and maintaining CD files seamlessly.
Creating a new layer with separate design and text.
Intact dimensions on a separate layer.
Generating distinct layers for dimensions, text, hidden lines, body and centre-lines.
Editing of output in different formats, like DWG, DGN and DXF.
Integrating changes on hard copies.
Time-saving and cost-effective process, as compared to drafts drawn by hand.
Protection against physical damage and reduced storage of data. 
Our digitization and CAD conversion process
We monitor the CAD conversion process at every stage to ensure quality of the output. Besides, we work in close collaboration with our clients and seek their feedback while we proceed with the task. Evidently, we can maintain a consistency in terms of delivery speed and quality, while we deal with large volumes of documents. You may come to us with your specific requirements in terms of formats, size of documents and other specifications. We deliver these services in a short turnaround time, ensuring optimum productivity for your business. Our CAD conversion process consists of the following stages
Scoping work
We explain the importance and scope of digitization and CAD conversion to our clients.
Evaluating inputs
We analyse the input documents provided by the clients to ensure clarity so as no confusions pop up.
Quotes
Based on the efforts involved in the process, we provide the price quotes to the clients.
Assigning the project
An engineering team at PGBS is set up under a project manager to accomplish the task.
Creating the draft
We create an outline of the project and share it with the client for scrutiny and feedback.
Final editing
Based on the feedback, we incorporate the necessary changes in the draft.
Delivery
Our creative experts work on the inputs collected through the process and deliver the project, according to the preferences of the clients.
Count on PGBS for CAD conversion services
CAD Digitization brings a lot of benefits to your company. You can collaborate with us for a constant assistance for digitizing your documents. We can help you to develop a better operational infrastructure. Here are the benefits of outsourcing your CAD conversion services to us
Dealing with large volumes of data
With our cad design services, you will be able to convert large volumes of data in hard copies to the electronic format. Our advanced technology ensures fast services, which will provide your business with a competitive edge in the industry. You can come to us for AutoCAD drawings, archive and arrange them in the desired way to ensure quick retrieval. Before commencing with a project, we discuss various factors with the clients; including folder structuring, file naming, part assembly, data storage, font styles and layers. Our professionals adhere to these specifications while accomplishing the project.
Quality checks
As quality matters the most to us, we keep a watch on the grades of services at each level. Our clients receive accurate files, free from errors. PGBS sticks to high and proven standards established by industry in order to ensure high quality.
Trained professionals
A qualified and trained bench of engineers ensures standard quality CAD and mechanical 3d modeling services. They undergo regular trainings at the workshops to keep themselves updated with the latest technology. The experts working with us understand the needs of the clients and deliver fast services.
Contact Us
Reach out to us if you are thinking of outsourcing cad conversion services. Our professional support will help you to gain a strong footing in your business. We, as a reputed cad conversion company can create a better business infrastructure for your firm through our perfect and professional mechanical design services.
Contact Us