Though digital materials are being widely used these days, printed materials still enjoy its share of significance. The inability of every section of target audience to access technology is one of the prominent reasons for this. To reach local audience in a more effective manner, posters can be supportive to a great extent. However, poster designing companies offering professional services must consider several factors for assuring the same.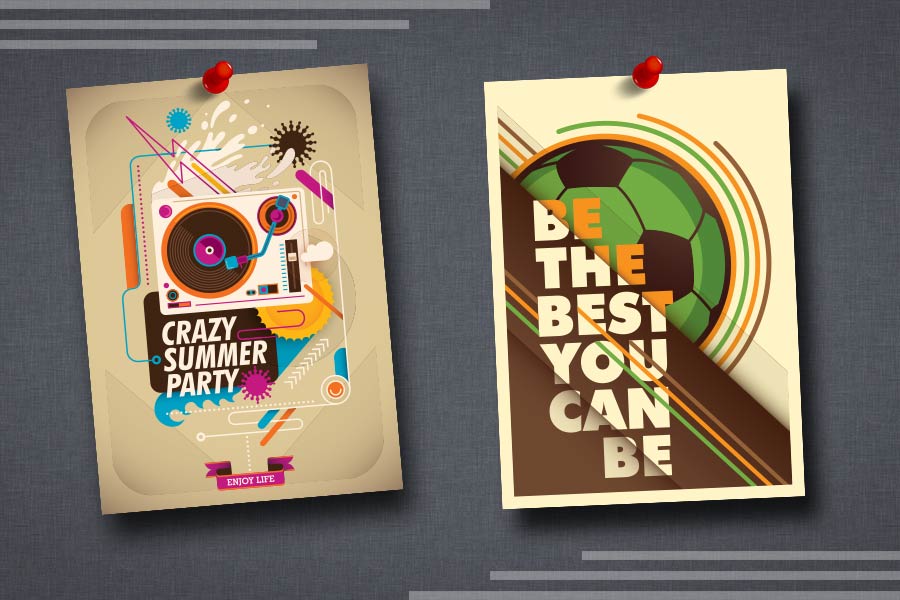 Below are some tips and techniques for poster designing that can be extremely helpful for professional service providers.
Choose the software program carefully
Don't choose an application with most number of features. Instead select the one with which you feel confident. Your creativity must be complemented with the available features of the concerned application. It is not always necessary to opt Adobe In-design, Illustrator or Photoshop; you can go ahead even with Microsoft Word, PowerPoint or Publisher.
Image selection is of grave importance
Getting the right image on the poster means half your job is done. First find an appropriate image and then scrutinize its quality. Images with small sizes may appear blurry which is never acceptable. The image must be clear and must entice the target audience. There are numerous websites from where you can find enough photos.
Use text in proper grading
Various font sizes and types help the viewers to identify and perceive message in order of their significance. While poster designing, professional service providers consider this tip with huge importance and they highlight the text which readers should easily see at the very first glance itself.
White spaces should be there
Congestion of various elements is never a great technique in poster designing. There should be enough white spaces. Your audience may get confused. Generously putting some white space enhances the effectiveness design and this technique conveys your message more clearly.
Never overlook the importance of layouts
Layout matters a lot; the way different elements are arranged in your design decides the flow of your viewer's eye. The arrangement must be done in such a way that it is easy to read and comprehend the ideas conveyed. Important points must be emphasized and the whole layout must be attractive.
Use minimal text
Low word count is always preferred because messages through a poster design are to be conveyed at a simple glance. You should not expect people to stay, ponder over and read the matter. Posters are not meant for that.
Keep audience in mind
Think about the target audience before finalizing things. They should be able to relate easily to the poster and the images and texts used must be easily comprehensible by them. Stay away from crafting ambiguous designs that may lead to misinterpretation of communications.
With above tips and techniques, desired results can surely be achieved. To know more about useful designing solutions as well as poster designing services keep visiting our website.