Whenever you think of a children's book character, the very first thing that pops into your mind is the cartoonish children's book illustrations character design. The better the design is livelier, and enticing will be the character. The mesmerizing ability of these books normally attributes to the perfection with which illustrations are done; even the storyline stands behind. There are several tips for children's book illustrator, but nothing works well unless the concerned artist is creative and insightful.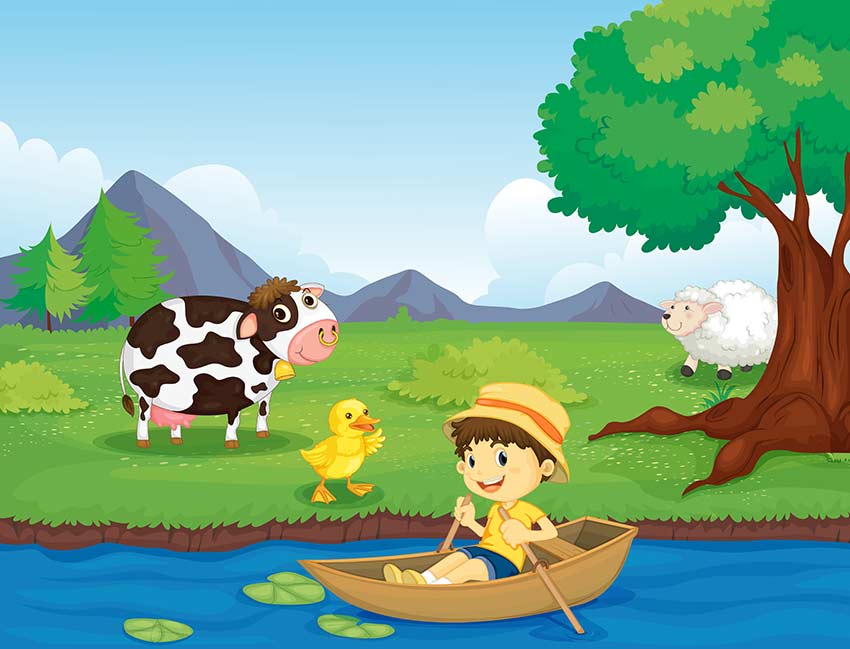 Let us see how much important are illustrations in children's book.
Birth of iconic characters are their immortality
The characters that have become iconic are definitely the ones that were exemplified flawlessly and creatively.  Such characters have immensely contributed towards the success of concerned books decades ago. They are always full of life even today; the feel of nostalgia associated with it justifies the said. Winnie the Pooh, Mickey Mouse, Donald Duck etc. have stemmed up from imaginations and these are till date immortal and will stay so for generations to come.
Visual appeal bestowed is amazing
To grab the eyeballs of young readers and make their eyes glued, it is important to have designs that are eye-catching. Illustrations on book cover and inside entice children and they grasp the ideas quicker, easier and without even the slightest trace of boredom. Companies offering children's book illustrations services know how to make the said happen. The colourful artworks help even a child who has not learned to read to perceive the story. Holding the interest is pivotal and attractive drawings enable it. Also, the learning process gains more pace.
Exceptional narrative support is provided
Illustrations are not mere great images that add life to the pages but there is much more to it. These visual aids increases the communication of book with the reader. The story proceeds in narrative manner with properly conceptualized artworks. Thus children will be more connected to the soul of book. They will comprehend the text much better and relate it smoothly with the characters drawn. The professional indulged in creating the artwork must be well acquainted with all relevant colourful illustration tips.
In the domain of publishing, the role played by illustrators is revered a lot. Things have moved to a stage where children's book without illustrations have become unimaginable. However, not all the publishing houses have illustrators and in such a scenario, outsourcing the task to best people in the industry is the right thing to do.
PGBS is a professional illustration company that meets international standards in all the services it avail. Regular trainings and meetings are conducted internally in which various innovative tips for children's book illustrator are discussed. Our keenness for excellence helps us a lot in meeting the expectations of children, teachers and parents every single