wBefore starting to download an eBook, its type must be taken into consideration. You must be knowledgeable about different eBook formats for iPad, nook, pdf and ePub.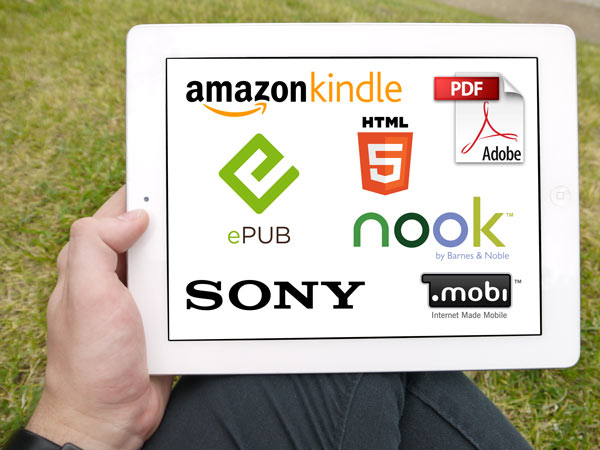 If you have iPad as your e-reading device, you must be acquainted with the versions it supports. Listed below are the versions supported.
EPUB
EPUB is in fact the basic iPad version, by default. It can easily tweak the texts and get fit on the screen. Sources like iBooks and iTunes Store has eBook mainly in ePub format. Also from a lot other websites and online stores, you can get digitized books in this format. Every time you synch this version to iPad, for reading it iBooks or iPad e-reader can be used.
PDF
Another type supported by iPad is PDF. It is a significant version. Even Apple elevated its reader's feature to support files in PDF version. But still a lot of people prefer to seek help from eBook conversion service providers for PDF to ePub conversion. Calibre is a great option for such a conversion because of its rich features and ease of use.
The above said are two versions that iPad support directly and by default. However, the expansiveness of capabilities can further be upgraded with specialized e-readers on iPad. More versions can be supported like that of Kindle. Amazon recently released kindle format for iPad thus facilitating the reading in .MOBI version.
However, there are also innumerable service providers offering eBook conversion services. The best ones much be hired so as to get the expected level of quality. Amateurs may be charging less but their inexperience will surely be reflected. So, be very careful when it comes to the selection of professional companies for the job of converting to ePub format. 
Keep reading our posts for proper guidelines, proven techniques and best methodologies.