Delivering exceptional customer service is the most crucial goal of every business. Research suggests that companies are primarily competing based on customer experience. A positive customer experience can bring you more customers. However, you have to have a proper effective channel to provide real-time sales assistance to your customers. Live chat customer service is the best game-changing marketing tool to help businesses get closer to their prospects in real-time. It can deliver uncompromising support and increase sales.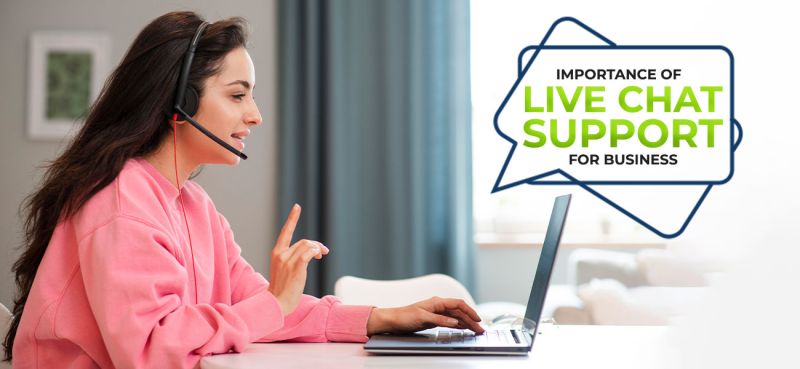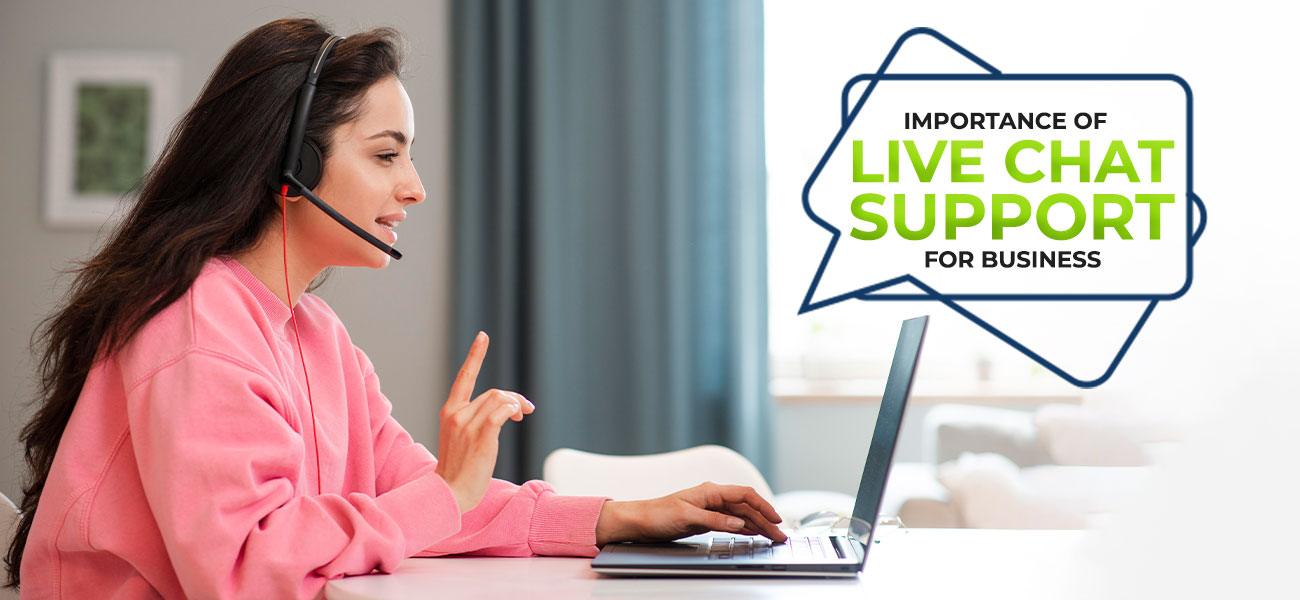 It is always easier to retain existing customers than getting new ones. This basic business law holds true for every kind and size of business. People these days shop online than through physical shops and as there are a surfeit of online stores available for them, you can't afford any errors. Unavailability of support on real-time basis can turn off the visitors on your website and this facility is inevitable. Have a peek into the amazing benefits of live chat for business.
Here are some of the benefits of live Chat for customers
Meets the new age customers' preferences
Faster response time

Getting in touch with your customers in real-time will not only help businesses to meet their expectations; instead, it will help you gain a competitive advantage in the market.

Brands can provide faster solutions using advanced features, including canned tags and responses. Online chat customer service can help handle multiple conversations and reduce queue time. Instant answers to your customers' queries will make them happy.

Reduced number of touch points

Using live chats, agents can trigger personalized messages, which can shorten the use of live chat options to understand their customer issues better. This helps them provide the right solution, which will reduce the number of touch points. Live chats influence the decision making of your customers

Deliver a virtual in-person experience

The brands can use video chats and co-browsing to deliver a virtual in-person experience.

Engaging visitors for final sales

Some proactive triggers help brands deliver offers or promos and let them engage with customers for final sales.

Turning visitors to potential customers

Live chat benefits in engaging website visitors depending upon the website journey. Right messages at the right time can develop loyalty towards your brand.
Delivers personalized assistance
Personalize your chat customer service

Let your customers feel comfortable and improve customer experience by personalized chat service.

Reduces repetition

Customers will not be interested in explaining their issues again and again. Quality live chat customer service can help agents know the details, including support history and product details.

Increase the confidence of your customers

Customers who have a live chat experience tend to come back and buy more often. With live chat benefits, businesses can increase their sales. It is also helpful in building trust with website visitors.

No need to hire multilingual agents

With Live Chat, agents can use online tools like Google translate to help their customers answer their queries in any language.

Improves agents' productivity

Agents can give faster assistance to their customers with live Chat, which increases their productivity.
Helps in delivering a great website experience
 Provide 24/7 support

Why keep your customers waiting for 24 hours? Live Chat can speed up the checkout process by answering product questions instantly. It can also provide fast and efficient technical support to existing members.

A time saver for both customers & businesses

Valuing your customer's time is the most crucial part of customer service. Live Chat is one of the best ways to save your customers time. In addition, simultaneous chat handling helps save time for your agents, which in turn saves the business time.

Get valuable customer insights

Live Chat makes it possible to ask for feedback within the conversation. It makes providing feedback easier than a follow-up feedback call or any other kind of survey.
Understanding the above advantages, almost all businesses offer customer support through live chats. However, the point is that not everyone masters techniques to make the best use of it which is quite a depressing observation.  Underlying are some of the best tips to ensure that you get the most out of live chat support delivery.
Initially to propagate the feature, avail incentives like free shipping, discounts etc. for those who use it.
Don't push customer too much by making the chat box pop-up frequently though it must be clearly visible.
The customer care executive should be highly knowledgeable about the product and service.
Friendly, informal but professional tone should be maintained; never make the greeting too mechanical.
In a nutshell, live chat support services from expert companies can ensure great experience for your online customers. This a must feature that you must incorporate without fail on your e-store.
Wrapping up
More and more brands are adopting Live Chat capabilities. Live Chat customer service is becoming a staple of the ecommerce world. It helps in boosting sales making the user experience more personal. It adds a new meaning to digital communication. Live chat benefits in increasing the support team's efficiency and provides real-time assistance to the customers. It also helps in boosting sales and is worth every penny of your investment.