It is always easier to retain existing customers that getting new ones. This basic business law holds true for every kind and size of business. People these days shop online than through physical shops and as there are a surfeit of online stores available for them, you can't afford any errors. Unavailability of support on real-time basis can turn off the visitors on your store and this facility is inevitable. Have a peek into the amazing benefits of live chat for eCommerce business.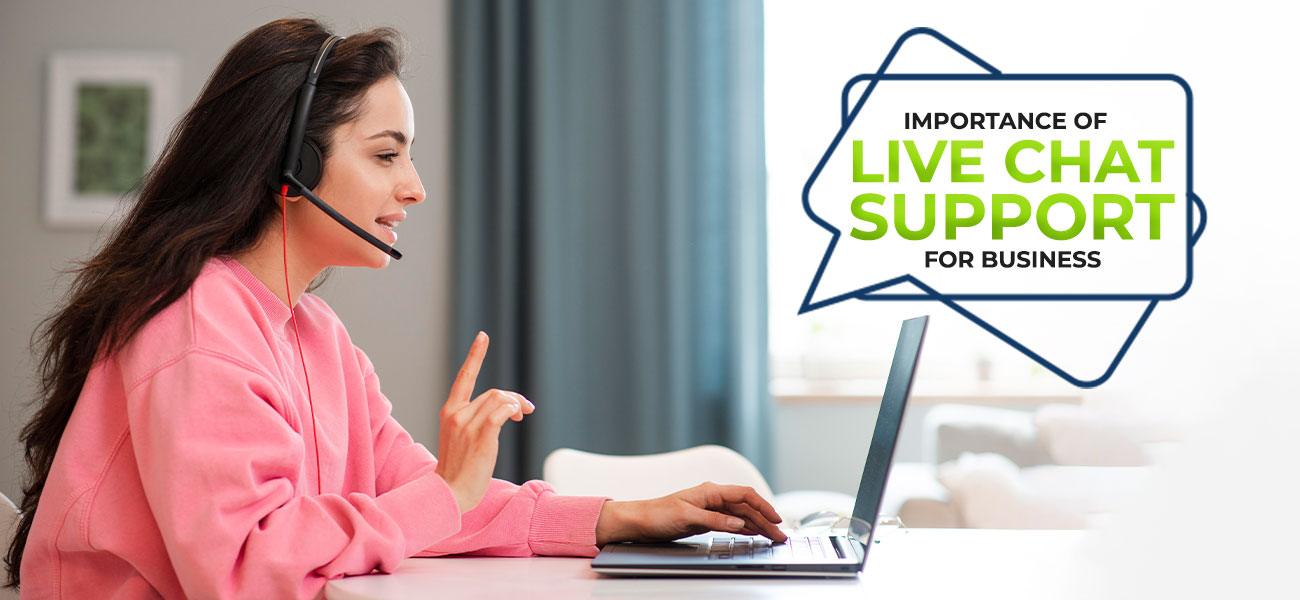 Ease for customers:
People prefer to shop online as it's easier for them. However, in case if he encounters a hitch or query, seldom will he opt to pick up the phone and dial or start typing an email. Live chat is the best alternative that he would appreciate.
Low price:
When you incorporate this facility, the expenses incurred are drastically reduced. Interaction costs are lowered as phone expenses are reduced. Also, time is saved because the support representative can simultaneously handle multiple queries through different windows. Thus, you don't have to hire more people which again contributes to cost savings.
Sales supporter:
Just as in case of a customer who walks into your physical shop, an online visitor should also appreciate an accompanying sales person who assists him throughout regarding his queries and concerns.  Live chat customer service make this happen. Also likelihood of making him purchase from you is more.
Better customer relationships:
With live interactions, you can learn more about the inclinations of customers and thus retain them. When you keep customers satisfied with real-time support, they spend more on your business and even refer you to others. Live conversations can be helpful in fostering long-term business relationships as you can show the customers that their inputs and preferences are valued.
Know more about your customers:
You can study and scrutinize consumer's behavior and have ideas regarding their likes and antipathies. Another importance of this support is that live chat recordings help you to know the right products to suggest for a particular customer based on the previous purchases done by him. Also, the changing trends can be tracked easily.
Gain a competitive edge:  
Customers these days are well acquainted with this support and they expect it on all websites they visit. People are time devoid and hence they appreciate only those websites that help them to take decisions faster by making available effective customer support options. Thus, if you have live chat option available for them, they will prefer you over those websites without such a provision. In the competitive domain of online business live chat support is inevitable for an eCommerce website.
Understanding the above advantages, almost all businesses offer customer support through live chats. However, the point is that not everyone masters techniques to make the best use of it which is quite a depressing observation.  Underlying are some of the best tips to ensure that you get the most out of live chat support delivery.
Initially to propagate the feature, avail incentives like free shipping, discounts etc. for those who use it.
Don't push customer too much by making the chat box pop-up frequently though it must be clearly visible.
The customer care executive should be highly knowledgeable about the product and service.
Friendly, informal but professional tone should be maintained; never make the greeting too mechanical.
In a nutshell, live chat support services from expert companies can ensure great experience for your online customers. This a must feature that you must incorporate without fail on your e-store.