The ecommerce industry is blooming and the major reason behind this is the presentation of the products using imagery that catches the buyers' eyes easily. But this whole photo presentation has a complete process of pre and post processing and for this the companies outsource their photo editing requirements to various service providers.
There are several benefits of outsourcing photo editing services and various ways using which you can make the whole process easy for your business. In this article we will talk about those simple steps that will help in outsourcing photo editing for ecommerce.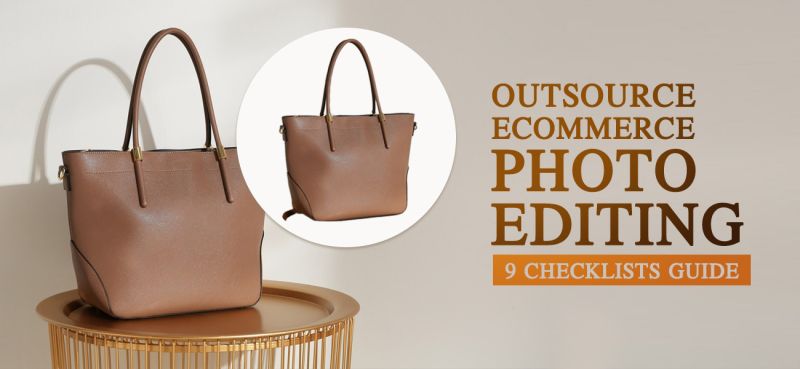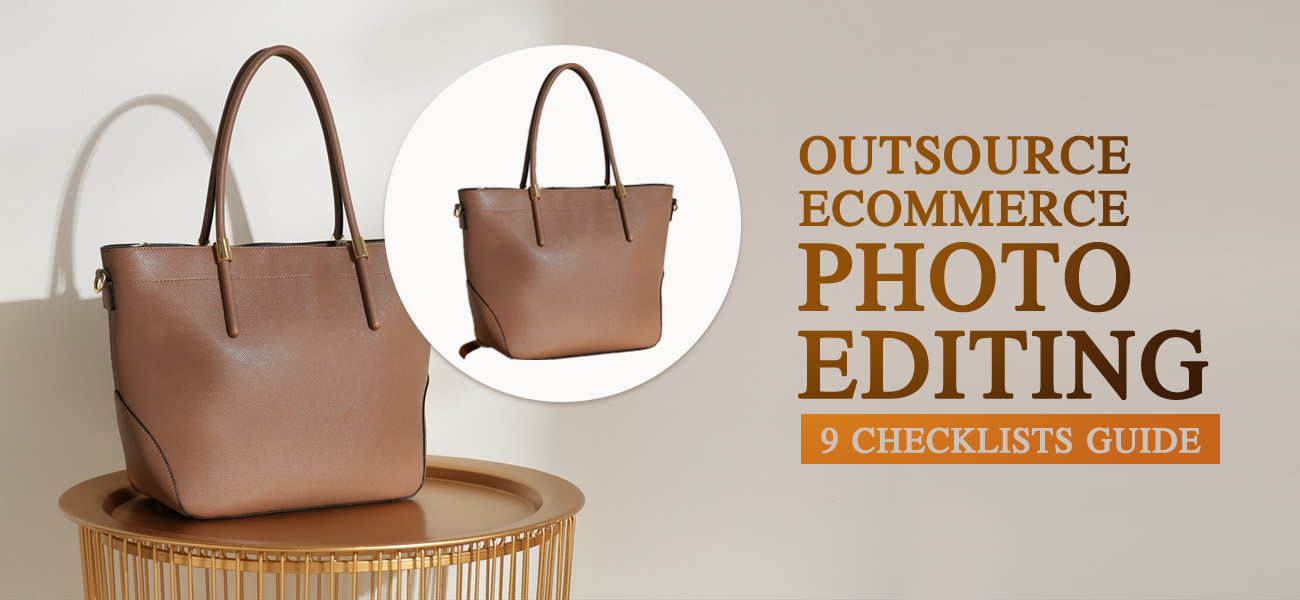 Keep Scrolling!
First of all let us discuss the whole process of photo editing that will help you get the idea of what steps are involved in it and why it is prudent to outsource photo retouching for ecommerce.
Why Outsource Photo Editing for eCommerce?
Most of the online businesses contemplate between whether to outsource the image editing work or to have an in-house setup to get things done; here are some icebreakers for you.
Product photography is seasonal rather than ongoing

Having an in-house team will incur extra cost to the company which can be avoided by outsourcing the work only when needed or in bulk.

Skilled vs low skilled team

Having an in-house setup demands highly skilled teams that are capable of doing all sorts of tasks no matter easy or challenging and having a high-skilled team means you need to spend much more than your limits, especially if you are a startup. With outsourcing you can have it all at one single place in the same amount spent.

Bottlenecks may delay the process

Having an in-house setup not only becomes more expensive but during the time of bulk projects, the slow process of editing can result in a bottleneck to your business. Not only this, there is a time limit for your in-house team to work. By outsourcing the work you can keep these issues aside by managing the bulk work by large teams and they also work at flexible hours as per the project requirements.
Is Photo Editing Ethical?
The simple answer is YES it is completely ethical and in the modern times we live in, it is important to keep up the photos to make them stand out of the competition and for this photo editing is a must.
Important Checklist before Outsourcing Product Photo Editing Projects
Determine Your Needs

Before you sign any contract, you must first determine the type of services your company requires. You need to know what your company needs and what you can afford before searching for an outsourcing partner.

This way you will easily filter the best photo editing company from all the others present in the market and this way you can also check what services they are offering as to whether they match your needs or not.

Ask Service-Related Questions

Once you have identified your company's needs, you can now look for a service provider that suits them perfectly. One of the best ways to find out if a company is right for you is by asking them questions about their services.

Check References

This is a major step indeed, check references from other companies who have hired or heard of the service provider you want to onboard, this will help you in narrowing down the potential that outsourcing company has and what is their track record.

Photo editing companies often do business with local, national, and global companies in many different industries. In other words, you're more likely to find a high-quality company that can meet all your needs by checking references.

Request A Proposal

You should request a proposal from each of the photo editing companies you are considering. This should include the cost of services, service-level agreements, reporting requirements, and what support you can expect from a company.

Check Company's Credentials

Finally, you should check the credentials of any prospective outsourcing company. You can do this by asking to see their licenses and certifications. Once you have found the right service provider to outsource Photoshop editing work, it's time to consider the benefits of having a partner by your side.

Ask for the Pricing Model (hourly, monthly, per image basis)

When you are planning to outsource the photo editing work to a service provider, always discuss the pricing model they follow, is it hourly, monthly or on the per image basis. This will help you in choosing the right service provider as per your needs.

Mode of File Transfer

Before choosing an outsourcing partner, always keep in mind to ask them for the mode of file transfer they use. Your data should remain secure when you share it with someone outside your company and this is the basic thumb rule.

NDA & Data Security Measures

Like mentioned above, it is important to discuss the non-disclosure agreement and other security measures your outsourcing partner follows before you go for any service and hand over your company's data.

Check for Scalability

Apart from everything, one more major step you must take before finalizing your partner for photo editing is to check for their scalability and how they manage the workflow when it comes in bulk. It is important to ask this as your whole project depends on the scalability of the service provider.
Outsource eCommerce Photo Editing- Sample Work Process
Here is an easy process using which you can easily outsource your photo editing work to your business partner.
Define your style

First things first define what your finished images must look like and then save at least 5-10 references in a file that you will share with the photo editing service provider.

Research editors

Now you must research for a professional photo editing company that provides top-notch photo editors. They should have a team of experts, quick turnaround, etc.

Send a complete first set of photos

When you hire a photo editing company, make sure you send them a complete first set of photos including your folder of favorites, pre edited images, your control/hold etc.

Ask for repurposing whenever required

You have all the rights in the world to ask your editing partner for repurposing as many times as required to get what is actually desired in the final results.

Ask for free trail edits

Once you've shortlisted the company, ask them to do a sample edit to understand their editing capabilities. Once you are happy with the trail edit, you can start outsourcing your project requirements on an hourly or monthly basis.
Conclusion
Outsourcing your product photo editing work can be a great way to lower overhead costs, enable growth, and improve your brand presentation. There are many benefits to outsourcing your image editing needs, which you must have read in this post and found it helpful.
Once you have identified your company's needs, you can find a suitable service provider to fulfill those needs. We hope the above information and tips were informative for you and will help you in finding the right business support that saves money and is efficient in all ways.
Want to outsource photo editing services?