As per statistics, online video content is the most popular mode for consumers to get information with a few clicks. For example, in 2023, on average, people watched online videos for 17 hours. 52% of consumers are more likely to share videos than any other form of content.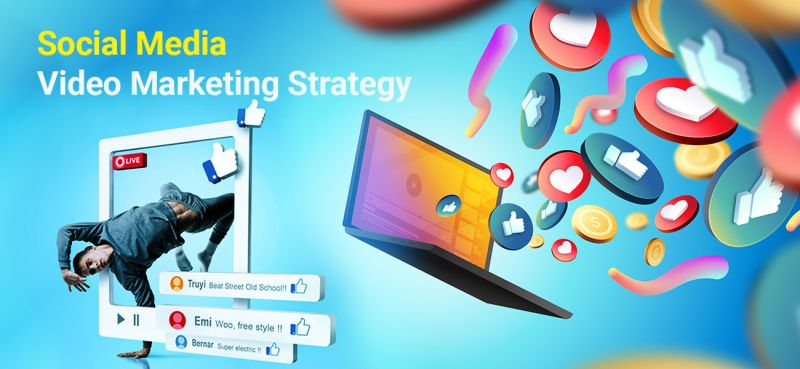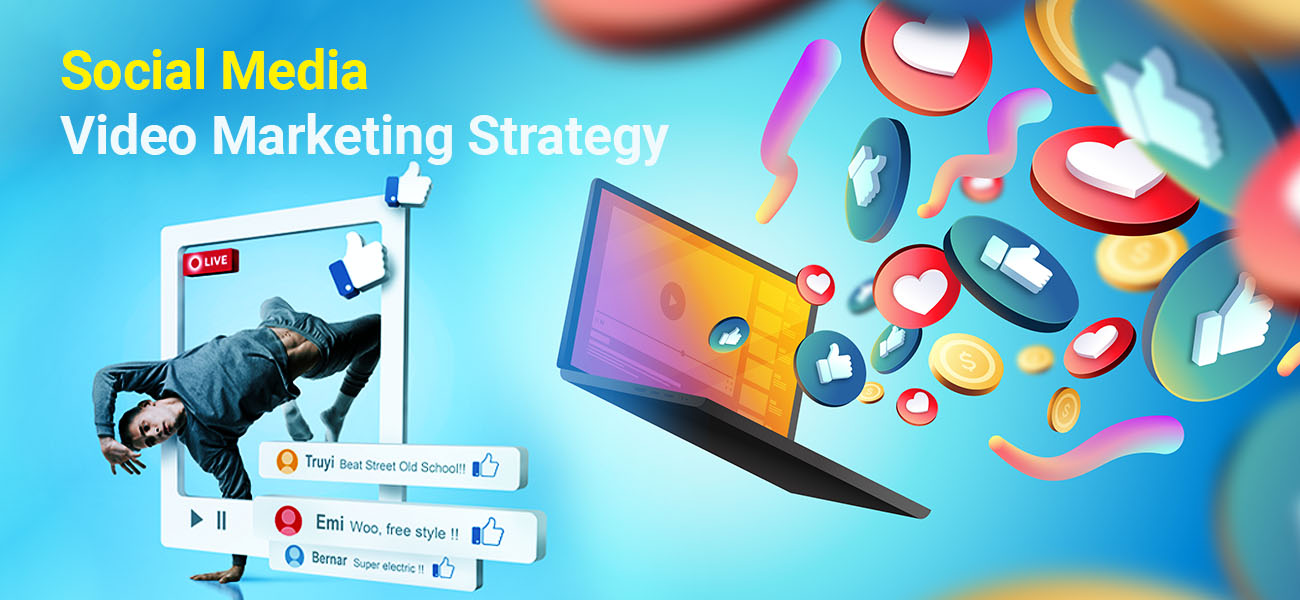 Hence, social media marketing is the ideal gambit for most eCommerce owners. Stick with us till the end and get the key to a winning social media video marketing strategy.
What is the role of videos in social media marketing?
In this growing trend of online videos for marketing purposes, social media is another potential area where marketers can make it big. And as we know, videos are important for digital marketing. Thanks to these technologies, many types of video formats can be used on social media to grow the subscriber base.
TV ads or promotional commercials have lost their charm. Short content like TikTok, Instagram Reels, YouTube Shorts, etc., are more popular now. Such multi-format videos drive much traction to an online business creating brand authenticity.
Developing a full-proof strategy or planning is a great way to reach the right kind of audience. If you are already into creating videos for social media, scroll down for more tips on online video marketing.
Ten steps for creating a robust social media video marketing strategy
Online videos sync well with the millennials and Gen Zs, owing to their greater impact. Since they use social media the most, connecting them with social media videos is the best.
Let's discuss the ten strategies for creating a winning video marketing strategy for social media.
Set the initial goals

First of all, set your goals and objectives: what for are you developing the videos, what purpose do you want to serve (conversions, traffic, ROI). Once you figure out the answers to these, the rest of the pre-production phase will be easy.

It can guide a marketer to strategically place videos throughout the five decision stages of the marketing funnel. These stages are awareness, consideration, decision, adoption, and advocacy.

Identify your target audience

This is the most crucial step in your strategy- defining the target audience. After all, for what kind of target group or segment you will produce your content, highly matters. Identifying the right target audience is an art and gives a profound insight about the type of content that will align with them.

Whether it is educational, service, sales, or promotional content, define your target audience before the scripting.

Select your preferred platform(s)

Each leading social media channel can give the best result, but one must decide on a couple of primary platforms and then think about the rest.

As we know, for a successful online video content campaign, Facebook, LinkedIn, TikTok, and Instagram are the best. However, to drive the best results, a marketer must identify the best platform for their goals.

If you own a cosmetic eCommerce store, go for Instagram; if it is a professional domain, your best bet is LinkedIn. If you want to showcase your products in action or give tutorials, go for TikTok. And if you are a podcaster or travel vlogger, YouTube is your best friend.

Identify the video style

This is another major part of the strategy-making activity, identifying the right kind of video a content creator wants to show

through their videos.

Considering the gamut of online content produced for consumption, the following are the common types:

Explainer
Educational
Promotional
Product
Behind-the-scenes
Narrative
Testimonials
Case studies
Short video creation

Based on the kind of demographics you are targeting, compose the content accordingly that depicts your key goals.

Start with the content production planning

Production stands as the fundamental step involving a lot of work. Which is why hiring professional agencies for the task is recommended. Professional video creation agencies have experts with enough skills to create high-quality videos.

However, if you are doing everything on your own, start by:

Assessing the options you have, such as the props, equipment and hardware.
Video creation, editing, and rendering software.
A scriptwriter with enough subject matter expertise.
A skilled storyboarding artist.
Licensed background score.
A safe and secured mode of file transfer, and so on.

A third-party agency takes care of all these things making your life easy. All you need to do is convey the right information and your purpose.

Create the video content

Once you sort your production planning phase, now comes another critical step, i.e., the creation of the video. In this step, put together everything in sync and start digitizing the shots one by one.

Marketers often try to do this on their own, but it is better to collaborate with an external professional team for the best results. They have unlimited access to cutting-edge technologies and have robust infrastructures.

Execute a flawless post-production

Video post-production is not just cutting the scenes or adjusting the volume; it is a rigorous task of:

Syncing the background score and the shots as per the right timeframes.
Adding text overlays.
Integrating subtitles or closed captions if needed.
Adding transitions and special effects.
CTA buttons or third-party backlinks.
Inserting meta tags.

– And much more.

The more you polish your video, the fewer flaws it will have.

However, at the same time, a precise post-production technique takes a lot of time, so be ready for that. Moreover, each social media channel has its respective file formats, size and resolution rules. So optimizing the video files per those regulations is important.

External video production agencies have skilled video editors to optimize the final files accurately. They can execute a precise post-production consisting of video editing services for social media. So it is better to leave the editing task to the experts.

Optimize for social media channels

Like file size and resolution preferences, social media platforms also have algorithms to sort the data uploaded daily. Content creators must fulfill these algorithms. Else, showing up in the target audience's feeds will be unlikely.

Use the right hashtags and keywords within the script, meta tags, and descriptions for crawlers to identify, sort, and pull your videos. While sharing the content, adapt to these algorithm patterns to engage with more and more audiences.

Share and promote your final content

Once you finish your masterpiece, think about the best way of sharing and promoting it. You may take the help of social media scheduling tools and platforms or do it manually. With tools, you can automate the entire thing.

Like schedule the upload when your audience is most active, get the performance analysis on a single dashboard, and so on.

If you opt for a livestream, wait until many people join in. Same is applicable if you broadcast a live podcast. Once you see people join, start your opening speech.

Monitor the performance and analyze the metrics

What is a social media marketing strategy without analytics? Whether we run a multi-dollar paid ad campaign or boost a post paying a nominal value, we check for the analytics:

How is the ad performing?
The number of impressions and views it has generated.
How many clicks are made?
The number of likes and shares.
The comments received.

Similarly, after uploading your content, plan how and where from you will get the analytics.

For native uploadings, such as on YouTube, get the details from YouTube Insights. Facebook and Instagram also give out analytics for each video uploaded.

Utilizing an automated tool for this ensures data for multiple social media channels concisely shown on a single dashboard. And if you team up with an external team, you will get the insights duly formatted for easy consumption and evaluation.
You may share these insights with your sales and marketing team to develop newer strategies. You can also brainstorm with your video production team to create detailed metrics to use in future projects.
What is the best video marketing strategy for social media?
Social media videos are integral to all digital marketing activities and online campaigns. Hence it is super-important to have dedicated planning and robust execution.
Whether you are a veteran in digital marketing or a rookie, your best bet is apply a full-proof video campaign strategy and abide by the same.
Amongst all the strategies and methodologies listed above, it can be safely said that-
Identifying your target audience and,
Creating content that serves their intent and preferences.
– are the best strategies marketers can adopt.
After all, if your content doesn't fulfill the search or user intent, your efforts won't produce the desired impact. Most importantly, your videos must emotionally connect with your audience. This is very important to educate the audience about your brand, services, or products.
To sum up, soliciting professional guidance in this can give you the best results in the long run.
Over to you now!
There you are! The ten commandments of creating a full-fledged social media video marketing strategy. The guide will also help you understand how to put the strategies to use. You may delve deeper into strategy making but hope this has given you a basic idea of where to start from.
Begin with awareness creation, followed by educating the audience about your brand. Finally, promote the services to them and how these services and solutions can add value to them. Once you define the values each of your services can add, it will encourage them to try your brand.
Stay tuned with us for more such informative posts. In the meantime, if your business requires any professional guidance, reach out to the professionals for social media video editing support. One may also seek some proven tips for social media video editing from a professional agency. Good luck!