The world of 3D is upgrading and is dynamic; it is important for Texturing Artists to keep their arsenal up to date with new tools and technologies. To create photorealistic 3D designs, one must know the latest 3D design software to boost texturing and deliver top-notch designs. Here is a list of the best 3D texturing tools that will be a game-changer for you as a 3D artist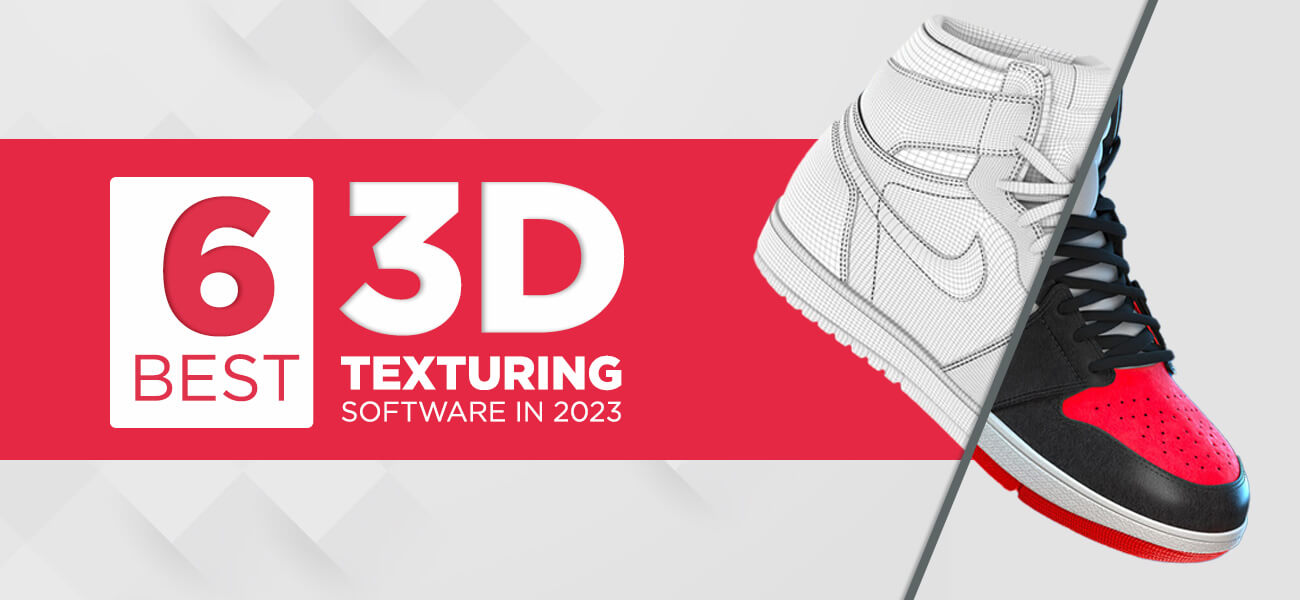 Quick Overview of Best 3D Texture Painting Software
3D texturing is a unique Computer Generated Imagery (CGI) that demands the time and skills of a 3D artist. While creating these photorealistic designs, the 3D model texture maker requires certain tools and techniques to achieve the best and most professional output.
And when there is a need for tools, there comes the list of best 3D texturing software to choose from and upgrade the armoury.
In this write-up, we will share the most up-to-date 3D texturing software free & paid to make your work easy, but before that, let us understand the topic from the basics, the meaning, the process, and more.
Please stick with us to unleash the best version of knowledge for yourself!
Free 3D Texturing Software
Here is the list of the best free 3d texturing software in 2022
This is one of the best and most professional 3D creation suites with free open source.

Blender is the best choice for creating visual effects, animation, and video game visuals.

Features include

Raster graphic editing
UV unwrapping
Texturing

Blender has been a popular choice for 3D texturing because,

Open-source program.
Stands out from other 3D texturing tools because of its release-to-release improvisations.

Pricing Model: Open-Source Program

Operating System: Windows 8.1, 10 & 11; macOS; Linux

Usage: Beginners & Professionals

This is one of the most popular browser-based 3D texturing tools, a cloud-based version.

However, this tool allows the free version only for learning purposes for students but still is among the most chosen tools as it gives the liberty of creating 3D models from scratch.

The process includes

3D Sculpting
3D Texturing

Not only this, SelfCAD, as a texturing tool, provides various printable 3D designs and also has a library of objects and parts to be used for texturing purposes.

Pricing Model: Free for Students

Operating System:  Windows 7, 8, and 10, Mac & Linux

Usage: Beginners & Professionals

This texturing tool is considered best for meeting various texturing needs; in short, it is a one-stop solution for all 3D texturing needs including

Multi-channel 3D Painting
ID Masking
Real-time 3D Curvature
Seamless Texture Projection
Procedural Noises
Smart Materials
Displacement Sculpting

This most versatile 3D texturing software allows artists to work in their preferred style. It has mega scan-based smart material that adapts in the most realistic way to the 3D asset and gives it a photoreal material definition.

Pricing Model: Free

Operating System:  Windows &Mac

Usage: Beginners & Professionals (Zero Learning Curve)

3DCoatPrint (Special Version of 3DCoat)

This tool has all the features required for 3D texturing, or we can say that it is a platform which creates a 3D idea from a block of digital clay to a full-fledged 3D textured model which is ready for production.

The features include

Digital Sculpting
Easy Texturing & PBR
Fast & Friendly UV Mapping

This platform enables artists to create free-form organic and hard-surfaced 3D models from scratch.

Pricing Model: Free

Operating System: Windows XP, Windows Vista, Windows 7, Mac X, Linux

Usage: Beginners & Professionals
Paid 3D Texturing Software
Conclusion
The above-listed software is the best of other options available in the industry and is considered the most purposeful in 2022.
We hope this topic will help you choose the best one for you.
This sums up the topic of the best 3D texturing software, and we hope our knowledge sharing has helped clear the topic to you quite well!
For more such write-ups, you can follow us on social media or can also get yourself notified by signing up for our newsletter.
Need 3D texturing support?