The value of live chat cannot be underestimated at any point of service. Just like phone, email and onsite service, chat service also plays a definitive role in altering the customer mood to swing it in the favor of your organization. There are many companies which focus in providing live chat support services.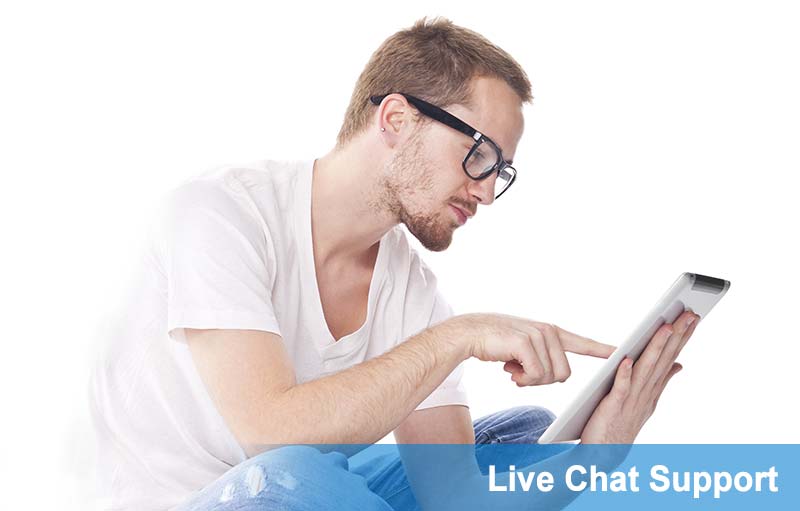 If representatives succeed in building the proper link between them and the customer, then half of the issue is solved. At the same time, unattended or mismanaged chat service can affect the reputation of a company. The same rules apply for startups also who require extreme caution while moving forward just because they are in the budding stage. A prospective customer can well leave them behind if he/she found their services too lazy. Here are a few tips to be followed while running a chat service that assists customers online.
Be clear while announcing support availability
Most of us have faced a situation when we were desperate to connect to a live chat support representative but failed to do so either due to unavailability or technical issues. There are the occurrence of downtime that extends more than 24 hours even if 24*7 assistance is announced. The same must not happen. Customer support services provided by companies for small businesses should consider this rule very seriously because losing a few customers means a lot to them. False expectations must be thrown away. At least advertise to your customer that there is an expected downtime, let them know about it.
Be brand-centric while using messenger
Branding of the chat tool is often left out by small organizations but it is an important form of advertisement. It also allows the customers to understand your concern towards them. Adorning the chat tool with a company logo, brand colors, and unique statements will make sure your investment is well done. Clients will trust your service and make it more recognizable.
Transparency during support
Go easy on your customers. They just want to express their issue with the product/service and are rarely interested in typing long descriptions or filling out forms. Your tool needs to be simple and understandable. A snapshot tool and a file transfer tool are added advantages. Transparency during communication is one of the basic tips.
Adequate training procedures
Don't mind if you had to invest a fortune in providing training for your staff. It will prove beneficial in the long run. High-quality customer support often comes from trained professionals. The result is a satisfied customer who awaits your product launch. Clients will be satisfied once they receive better support and interaction from your team.
Practice timely multiple interactions
At times a single interaction may not solve the issue since it requires you to validate the files or product issue. At this point, trained support personnel will schedule a convenient time to contact the customer back. You have to be very punctual in this case because they are expecting your call or email at that point in time. Disappoint them and you have tarnished your image.
These few tips will help organizations to provide timely support. It is very important for companies to avail live chat support for small businesses to follow the above-said rules for better market control.