Digital illustration is the exercise of generating artistic pieces directly with the help of digital tools. The movements of the hand of the artist are translated into digital artwork by an interface. Some tools use a stylus for drawing on the digital canvas.

The digital canvas or digital pad resembles a paper on which the artists can draw directly. The movements are captured as digital information which is then subjected to direct filtering on the interface for digital illustration.
There are different digital illustration tools' types. These include vector graphics and bitmap graphics tools and applications. The precise color of every pixel is specified by bitmaps in column and linear formats. Algorithms are used by vector graphics along with mathematical calculations for rendering the display.
Tablets are often accompanied by tools for digital illustration and stylus. Specialized applications can be loaded on the tablets by users for facilitating digital illustration. Graphic designers usually prefer Maci operating environment as the hardware platform offers convenient tools for digital illustration.
Different Styles for Digital Illustration
Digital illustrations are drawn in freehand mode with smoother lines, lighting exposure, shadows and backdrops of complex nature. You can illustrate digitally with Adobe Photoshop and tablet combination or with Adobe Illustrator. Prominent illustration styles are discussed below.
a) Anime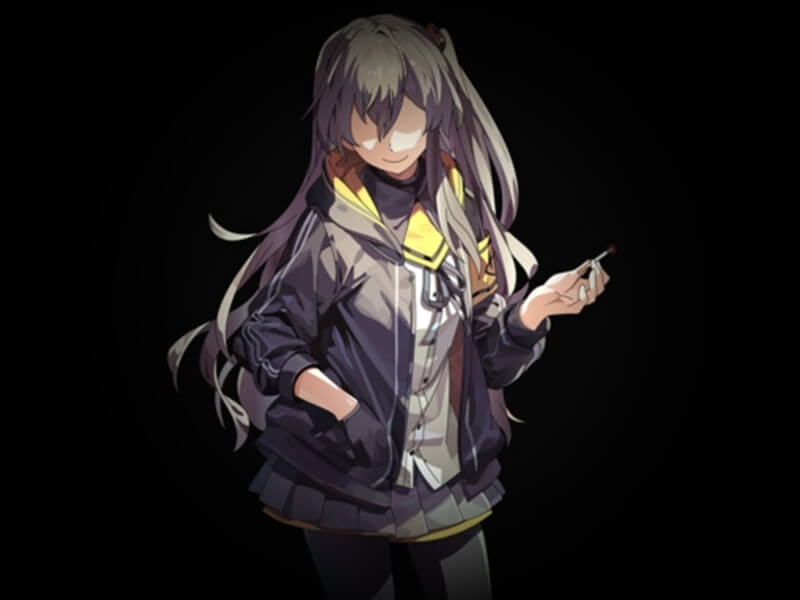 This artwork style had originated in Japan. Anime stands for animation. The focus of anime artist is on creating images with vivid colors, different styles of art, wildly drawn hair, and flamboyant visual effects. Anime is published in comic books known as manga. Anime cartoons are seen in manga and video games. You can browse for manga anime on internet.
b) Caricature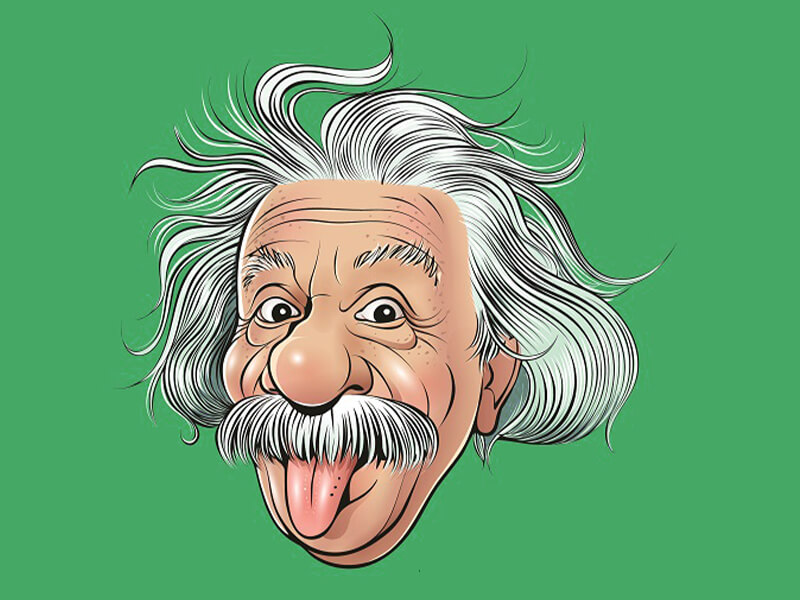 Images are rendered in the form of caricatures for displaying the subject's features or aspects in simple or exaggerated manner. Artists use strokes of pencil, sketching, and other modes to express their art through drawings. If we go by the definition of literature, caricature is used to define a person whose certain characteristics are exaggerated whereas others are oversimplified. You can insult or compliment someone with his/ her caricature. Caricatures can be political or entertaining in essence. In editorials of newspapers, cartoons of politicians are depicted whereas you would come across caricatures of cine stars in entertainment sections of newspaper. 
c) Cartoon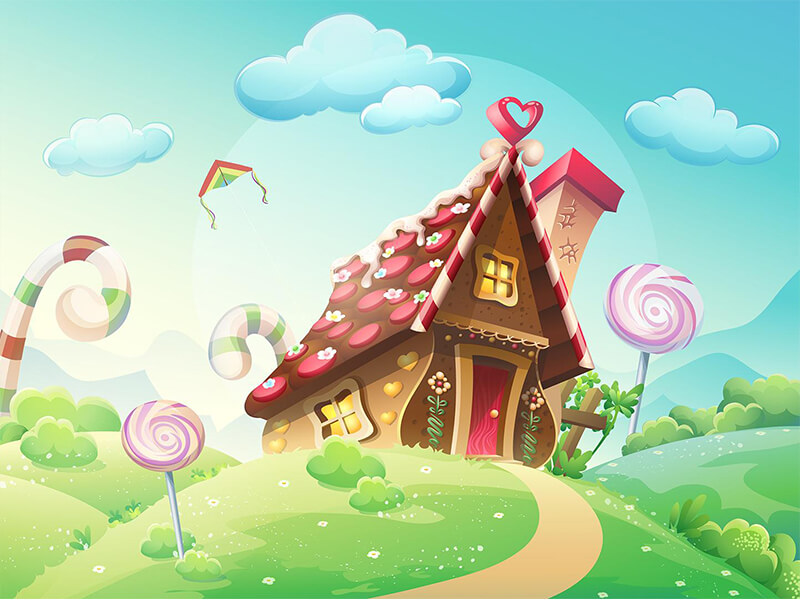 Cartoonist is the artists who sketches cartoons. Cartoons often feature in children storybooks and picture books series. Cartoon characters are very popular among children. The cartoon styles are many and often non-realistic. You can search the internet for examples of cartoons.
d) Children Books Illustration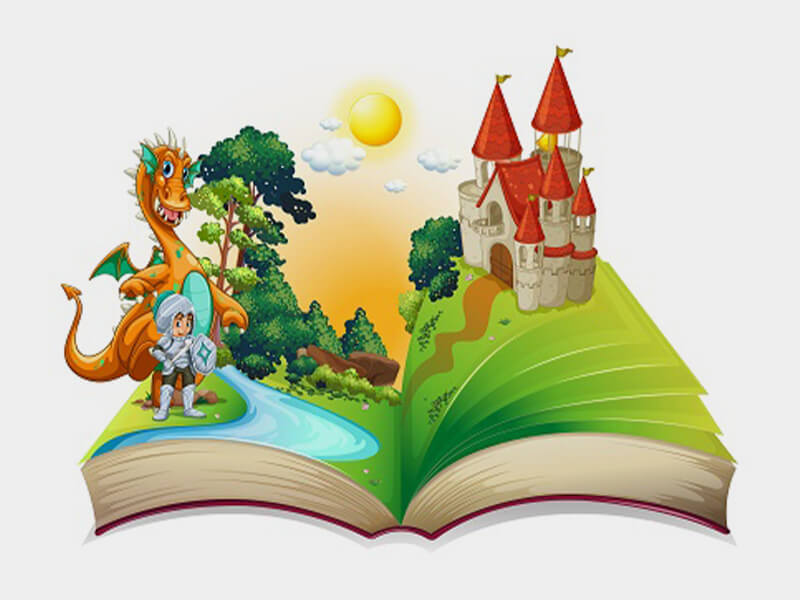 With children's books, you can portray ideas with lively illustrations. Many books dedicated to children primarily contain only illustrations or images. Instead of narrating a story with words, it is better to depict the same visually with engaging images as learning and understanding of children can be fast-tracked. With proper pictures, you can quicken the process of reading in children and help in improving the command over vocabulary and language. Numerous illustration companies support professional indie artists for creating illustrations and also offer end to end support. As their popularity grows, support level also becomes higher.
e) Comics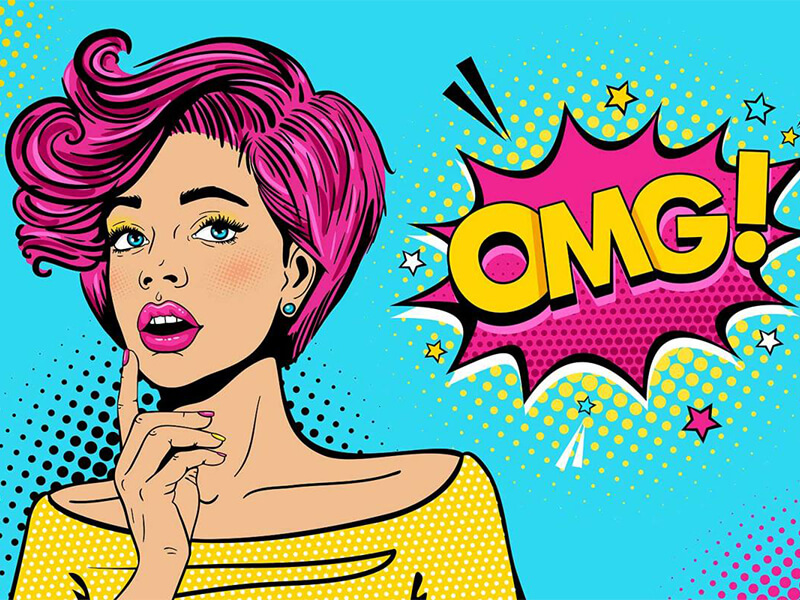 Individual panels or artistic scenes make up comic book. For comic art, designing of panels is done with short narrative. Speech balloons are used for delivering the dialogue. You can come across comics that are fun to read, are weird or carry dark humor. Captions are often used to make the reader understand about the thoughts of or conversation among characters.
f) Commercial Art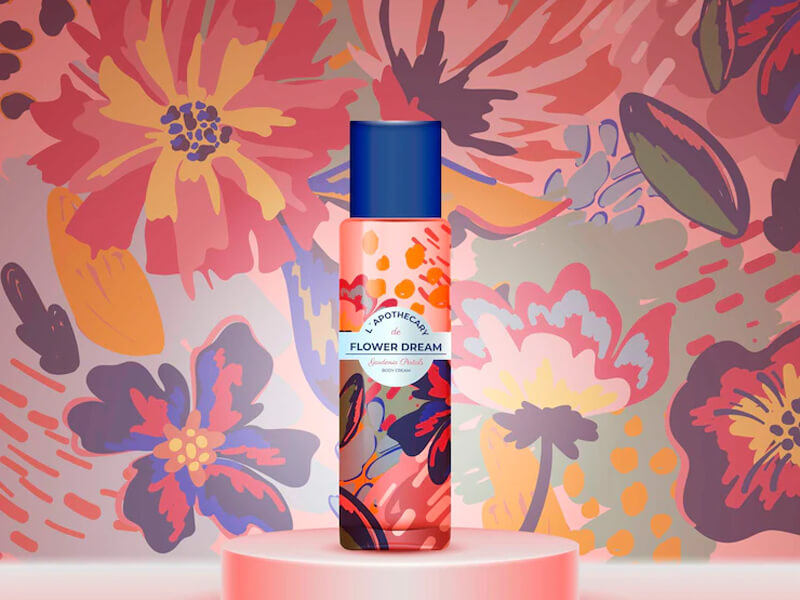 For advertisement of services, products or for selling ideas, commercial art is leveraged. The main objective is to increase sales and generate brand awareness. Commercial art is designed by professionals for showcasing in magazines, billboards, packages or logos. The images are designed by illustrators for mass production to facilitate selling of products and offering better exposure.
Illustration enjoys competitive benefit over photography. Any person or character which had never walked on earth, or a person who has been long dead, ort a fictional character can be invented and materialized with illustrations. Confusing or complex topics can be simplified or explained with the aid of illustrations.
g) Concept Art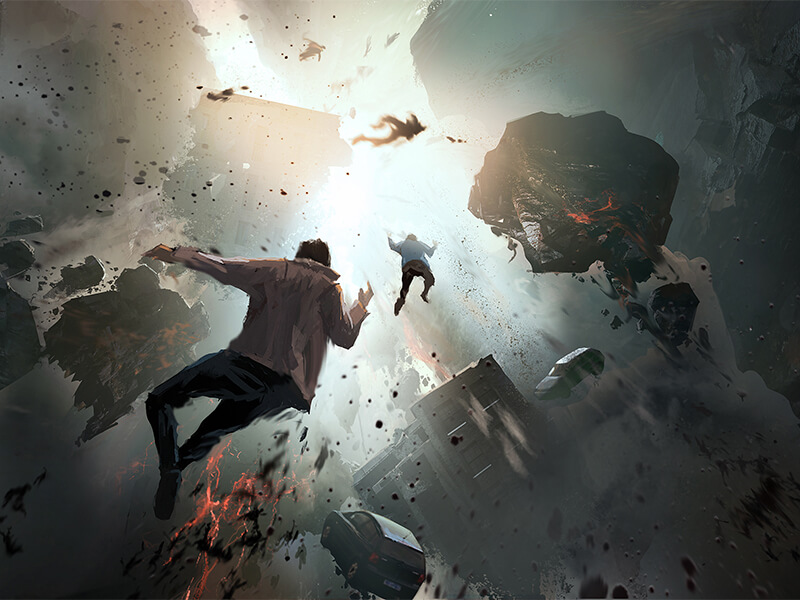 Original characters are created by concept artists for advertisement, video gaming, and filming purposes. Virtual worlds are built by them for inspiring the generation of promotional materials and broadcasting media. Initial artwork is created by such artists which can include graphic designing and promotional content.
h) Fantasy Art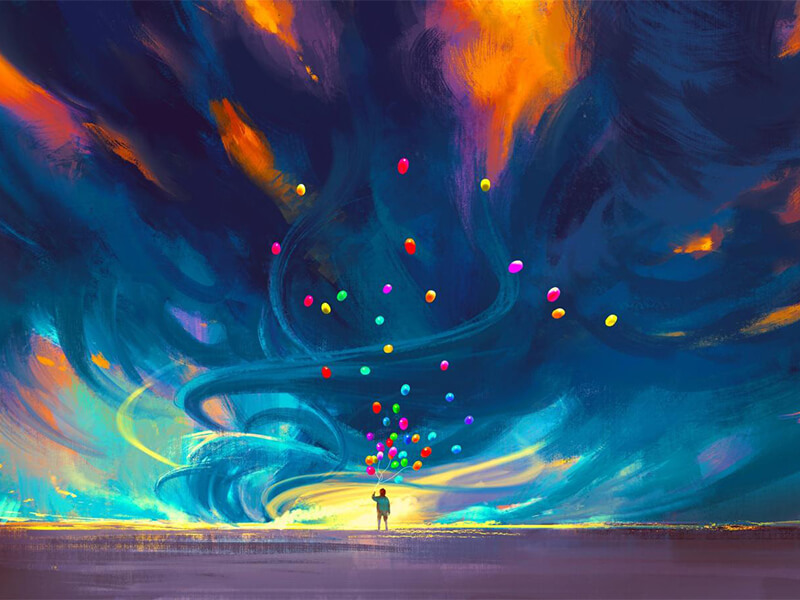 This artform is usually found in fantasy novels, films and posters. This art is used for portraying demigods, demons, magical figures and weird animals.
i) Fashion Art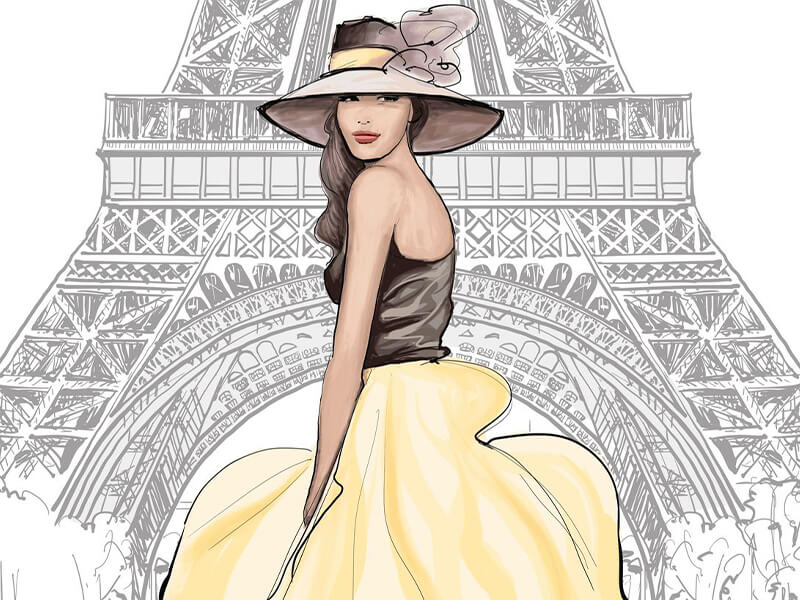 In the fashion industry, this artform is used for illustrating attires, accessories, wardrobe items and clothing for commercial purposes. Fashion designers primarily used this for previewing and visualizing their ideas. You would come across fashion art in the editorial sections of fashion magazines and in advertisements.
j) Fine Art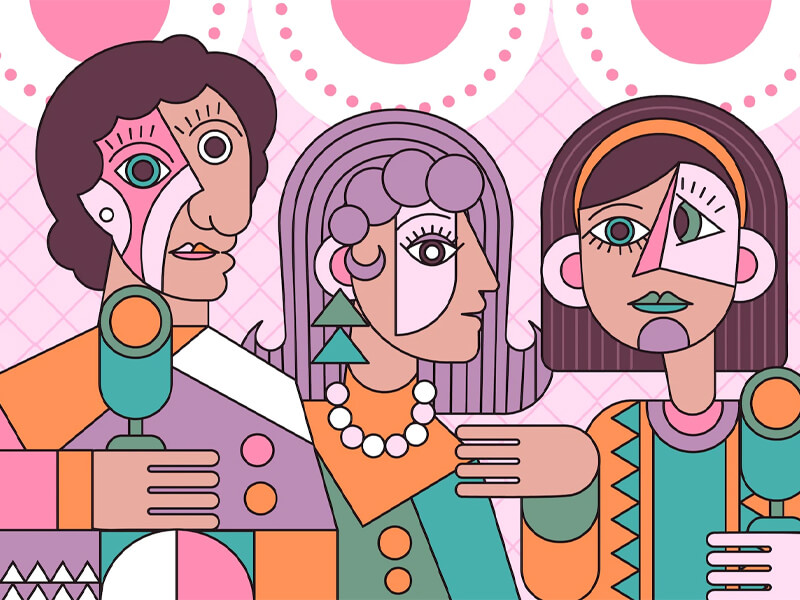 The purpose of fine art is the expression of your artistic skills. It is seldom used for commercial or other requirements. Creativity of the artist is given priority. As such, the appeal of the art may not be broader and also it may not complement conventional norms of beauty. An emotion or idea can be conveyed by it.
k) Line Art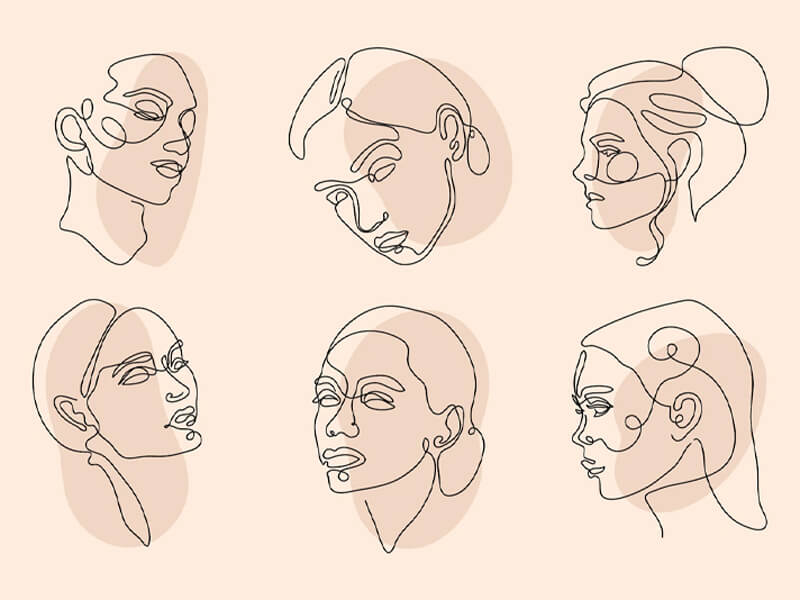 It is mainly a drawing in black and white wherein solid regions, background and colors are missing or lesser in volume. You can use line art independently or in collaboration with images filled with colors. Line art examples can be seen in literature or books.
l) Realism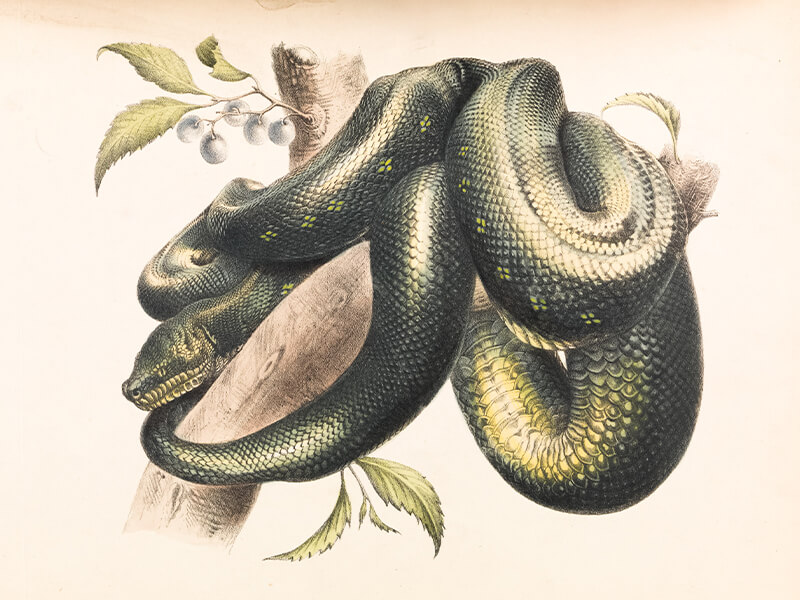 This realistic artwork type is used for accurate depiction of perspectives, figures or details. This illustration type is very complex and the artwork can be completed over days or weeks.
How to Build Your Expertise for Drawing Impeccable Digital Illustrations?
The world of digital drawing is completely new. Its potential is unlimited. You just have to leverage your creativity correctly. Many advanced and sophisticated software packages are available to artists for creating digital illustrations now-a-days. These illustration tips for beginners shared over here would help you get started with digital drawing and unlock your potential optimally.
1. Purchase A Pen Tablet
If you want to illustrate with the common optical mouse, your precision is sure to get adversely impacted. You can try to draw with the mouse but the process would be prolonged and the outcomes would be of poor quality.
To create digital art with finesse easily, you need to purchase a pen tablet. The design of tablet can appear discouraging at first, but it is really simple to use. Once you start experimenting, you would get accustomed to it sooner. You can buy pen tablets in any shape, size and price of any popular brand.
2. Do Proper Planning
Art is not as simple as many think it is. You have to plan carefully to produce a beautiful result. Right from conception to color matching, material planning and composition, each aspect needs adequate thinking and planning. The purpose of drawing and its outcome should be clear to you before you proceed with drawing. You need to plan out the details and colors that you would like to incorporate in the drawing. You need to note down everything beforehand.
3. Familiarize Yourself with Brushes
You need to know the brushes in depth. Brushes are of different types like smooth, photo, grunge etc. Some brushes are available for free on internet whereas others with unique designs have to be purchased. You can also design your own brush. Each drawing software carries some default brushes whose settings and strokes you can tweak for getting better results. The better you familiarize yourself with brushes, the more artistic you would become.
4. Perfect Your Line Art
Line art is something difficult to learn. It pertains to the sketch made for finalizing the illustration. If the sketch is not good, the painting would not be visually appealing and interesting. You need to keep the line art really clear and sorted. You may go on perfecting the sketch unless the clean feeling appears. The sketch would facilitate smooth transitioning to color addition. You would be required to invest significant amount of time. So, be alert when deadlines have to be met.
5. Paint Over the Errors Instead of Erasing
If you are beginning to learn digital art, you would often resort to Eraser tool for fixing anything that is not perfect. Instead, you can use a better option. Multiple layers of painting are usually needed in professional drawings and digital illustrations. So, it is better to paint over the errors and not to use the eraser frequently. This will ease out your workflow and build your confidence as a blossoming artist.
6. Study and Experiment
If you are a beginner in digital illustrations, you need to observe a lot and research thoroughly. Studying lighting exposures, shades, colors, shadowing, image nuances etc. and watching the artwork of professionals for inspiration would help a lot. Take frequent notes and keep experimenting. You can browse the internet for gaining access to vast resource pool. You should focus on learning a particular technique each day. Honing your skills regularly would bring you better success.
7. Use Photos Frequently as References
It is not possible to remember every aspect of an object and translate the same into a drawing from memory. Such a photographic memory which captures every detail is rare. Hence, you need to refer to photos. Before starting, you need to visualize how the art would appear from different angles. You need to maintain a folder in your computer where all reference images would be stored so that you don't have to rely on memory. The images can also inspire you and teach you about anatomical construction, colors, lighting exposure and composition.
8. Keep Experimenting with Available Tools
You need to experiment with all tools available in digital software. Editing your drawing in efficient manner can be done with these tools. Painting becomes easier as moving, resizing, reshaping, rotating or warping details can be done simply without starting from scratch. You can exercise complete control over illustrations by knowing these tools.
9. Learn More About Layer Adjustments
If you want to brighten the illustration, you should apply curves. Color balance can be used for changing colors. Gradient maps can be deployed for adding colored gradient fills. Use such layer adjustment tools frequently and you would become handy in delivering impeccable artforms. Improve your efficiency by getting to know various types of such adjustments. This would help you to select the accurate color or perfect lighting for the project.
10. Just Keep Drawing!
Keep practicing more and more to attain perfection. Rigorous training would make your drawing beautiful. For achieving superlative results and manage your time efficiently, you need to hone your designing skills. The more time you would invest in drawing, the better would be your hand movements needed for painting the strokes impeccably. You need not be scared of digital art. You need to channelize your creative energies through advanced software such as Adobe Photoshop.
Stellar Illustration Software For Drawing Digital Art
When you start your search for best illustration software, you need to focus on the ease with which it is allowing the drawing and editing of vector graphics. You must be able to create easy as well as complex designs with equal agility. The program should facilitate creation of technical diagrams, designs which cannot be captured photographically, stylized art, logos and other illustrations.
Most illustration software readily available have similar page layouts and fundamental typography which prove useful in producing smaller artforms. For more professional designing that can be used for commercial purpose, you need advanced and power-packed digital illustration tools.
This affordable vector editor has a professional image editing interface and is cost competitive compared to other software available for a price.
The software suffers from absence of one-time payment mode. You have to pay $9.99 per month or have to opt a suitable creative cloud plan. You can avail free trial period. Also, you would have to invest sufficient time for getting familiarized with the complete array of tools.
The user interface is really simple to use. You have to pay once only for the software. It comes bundled up with many useful tools. You can also access the web version of CorelDraw. Optimum value for money would come your way.
Sometimes, you need to pay for the upgrades. Also, an annual subscription fee is needed to be paid in one instalment only if you opt for the recurring license fee of $16.50 per month. You can avail of 15 days free trial period after which you have to pay $469 as purchase fee.
c) Inkspace
This free illustration software allows drawing of vector diagramsand arts. It contains many advanced features and also supports extensions. It can be operated on different platforms and supports different languages.
The software may lag sometimes and installation process is slow.
This powerhouse of a software is filled with amazing features. It can be run on desktop as well as iPad. After availing of a free 10 days trial period, you need to purchase it for $49.99. There is no monthly fee.
This beautiful vector graphics editing software is perfect for web and graphic designing. It consumes little system resources and extends support for previous versions of Windows.
After availing of a 7 days free trial, you have to pay a high price of $299 for using the software. The user interface is not attractive and chunky. The software doesn't have versions released for Linux or Mac.
f) Canvas X 2019
This is an advanced graphics editor which is built for commercial purpose. If you buy the license for $599, you need not pay anything ever. Else, after availing the one month free trial, you can subscribe for $239 annual fees. There is a 30 days moneyback guarantee also.
The beginner illustrators won't find this software handy to use. Its performance on older PCs is poor.
g) Canvas Draw 5
It supports touch bar and can be seen as an alternative of Adobe Illustrator on Macintosh. The trial period is 30 days. You can pay one-time for perpetual license costing $249 or you can subscribe for $89 per annum. It functions on Mac operating system only. You need to pay attention as learning curve is steep for novices.
h) Intaglio
This is ideal for MacDraw users and you can avail of different licensing options. Older and newer vector formats are supported. It works on old Mac versions also.
For purchasing the software, you need to connect with their team directly. This Mac only software is available for $89 for one user, $379 for 5 users, and $599 for 10 users. Trial period is also available.
To conclude, if you follow the tips shared above, you can become an expert digital illustrator quickly. You should always look out for expert tips from professional illustrators and should continuously hone your skills.