Do stories like Alice's Adventures in Wonderland, Tom Sawyer, The Jungle Book, and Little Red Riding Hood remind you more of their amazing illustrations than their stories?
If your answer is yes, then you are in for a delight, and now is your chance to be one of those creators who create these magical visuals.
In this article, we have shared some pieces of advice on how to become a children's book illustrator.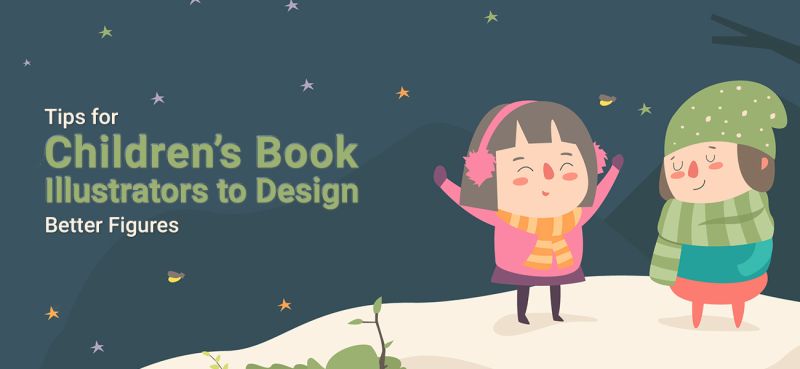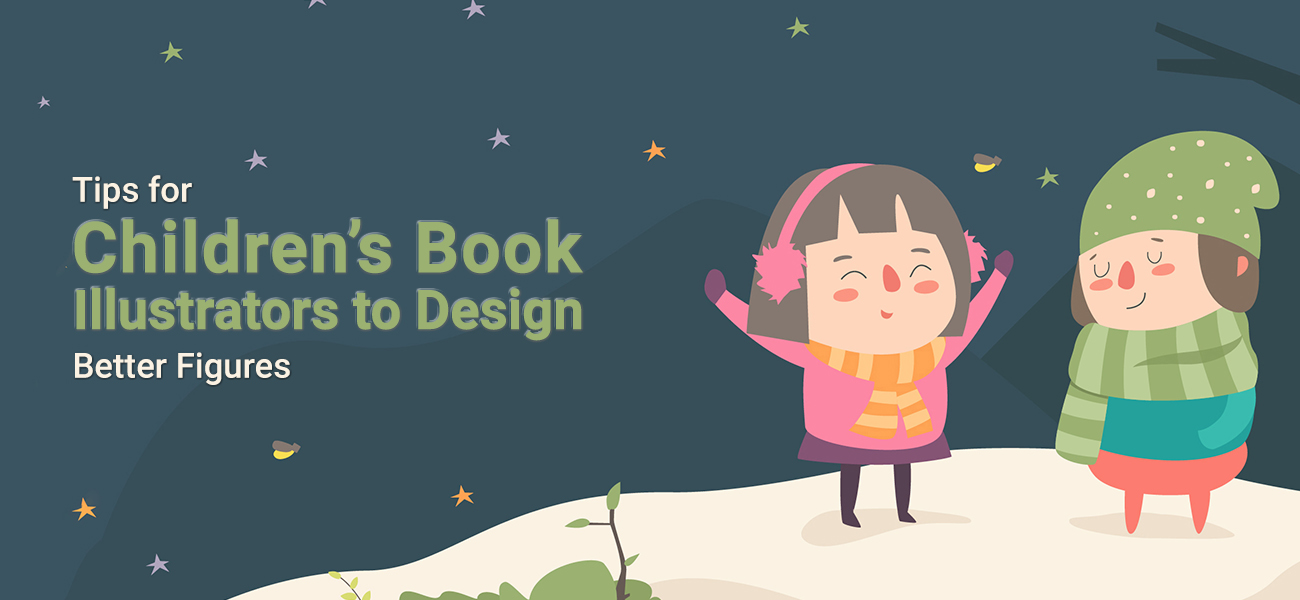 Quick overview
Creating an illustration from scratch requires thorough research about your audience and the techniques that can be used to satisfy them. So, here's what you should do:
These tips will help master your skills as an illustrator for children's books. We're not done yet. Here are some more cues on how you can build a career as a children book illustrator:
Create illustrations based on the trending children book topics for your portfolio
Be consistent in what you do
Children book illustration refers to the creatives designed for books that are intended for younger audiences. A children book illustrator is an expert who brings visual ideas into real-time 2D graphics.
Why do kids love illustrations in books?

Have you ever seen or read children's books without pictures? There's no way you could have because every book has images, even if not words.

It's because these illustrations attract more attention than words and encourage kids to read more. They assist the kids with visual explanations while reading. Helps them understand the plot better. Introduces them to cultural differences. Makes the story and characters memorable. Assists kids in enhancing their literary and comprehensive skills.

Why create illustrations based on book themes?

Authors write children's books with value-based themes such as friendship, courage, independency, and many others to help children learn good habits and ways of life while also having fun.

As a children book illustrator, watch out for these themes because they set the tone and mood for your designs. For instance, if it's a book based on adventure, then the use of vibrant colors and cartoons is what will spark real-time excitement. If it's a story with a sad ending, darker shades are preferred for a dull appeal.

So, read the story before complementing it with visuals.

Before we continue, here's a small tip about the topics or themes that are currently trending for children's books:

Self-esteem or self-growth
Environmental awareness
Social values like friendship, family love, etc.

For whom should I design?

If you're asking this question before you start designing, then you're on the right track. Knowing your target audience will help you analyze the type of book illustrations you need to create. You can choose from an array of design styles and types as per the requirements of your prospective readers.

Ages 0-3: Toddler books with more descriptive illustrations.

Ages 2-5: Early picture books with narrative images imparting basic social values.

Ages 5-8: Picture books and graphic novels that help kids read on their own.

Ages 8-11: Comics and graphic novels with fewer images to help children shift from picture books to text-only books.

Ages 12-18: Young adult novels deal with mature topics with more text and minimal illustrations.

Regardless of the segregation, an appealing illustration never fails to catch the eye, even of adults. As long as there are books, there'll be a never-ending need for engaging illustrations and skillful children book illustrators.

How many types of illustrations are there?

The approach to designing illustrations is usually divided into 4 main categories, based on what the illustrations intend to convey and how.

Narrative: Tells you a story with expressive still images.
Decorative: Focuses more on how the illustration catches the eye of the reader.
Informative: Delivers facts solely through diagrams, maps, and other visual aids.
Conceptual: Deals with creating thought-provoking illustrations to explain a character's emotions, behavior, and other aspects realistically.

What are the various children book illustration styles and mediums?

There are around 10 different illustration styles that you can use as a children book illustrator, depending on the niche and target audience of the book.

CartoonsThe most common style that's colorful, cheery, and especially "humanizes" animal characters to exaggerate realistic images a bit.

RealisticAttempts to provide realistic, non-exaggerated images.

WondrousFocuses more on fantasy elements than reality and helps create a spark of creative imagination in readers.

Line DrawingMostly used in coloring books as a simple, non-detail drawing made with straight and curvy lines.

Sketch Uses only black, just like the traditional way of doing illustrations.

AbstractThe complex style of designing with a modern way of expressing.

Stylized Emphasis on elevated real-life objects and bright colors to make the picture attractive.

VintageMore of a pencil drawing that's a bit subdued.

Bold and BrightUses large image figures of powerful characters and bright colors to express liveliness and an inspiring story.

Muted or SubduedBest used to portray a sad, emotional, and serious setup.

As a children book illustrator, you should also know about the 8 different mediums. This will help you use the appropriate drawing tool that matches the style and category of the illustrations.

AcrylicDelivers a hand-painted look that adds a personal touch to the illustrations.

Digital PaintingIt's the modern way of creating hand-drawn illustrations that can be easily mimicked by other mediums or styles.

Watercolor Uses gentle shades and is best used for portraying ideas through subtle expressions.

Pencil ArtPencil sketches help capture minute details in illustrations.

VectorsDesigned through 2D/3D techniques at higher resolutions.

Charcoal Uses mostly black for bold shadows and serious expressions.

CollageLooks similar to a scrapbook, like a collection of designs from different materials.

MultimediaA combination of the above-mentioned techniques.

So, with around 4 different categories, 10 different styles, and 8 different mediums to choose from, you have an ample amount of options to make your illustrations stand out.

Overall, always ensure that your choices complement the theme of the story and the expectations of your target readers.

Why sketch the central character in the beginning?

Practice sketching the central character error-free because it should be repeated frequently in the story. Only when it's perfected at the beginning will it be easy for you to use it throughout.

If the character is styled as part of the process, then each edit made to its appeal has to be reflected throughout. This will prove to be a hasty, time-consuming, and inconvenient job.

This is why dedicating time to planning and designing the central character is recommended because it helps children book illustrators work on its looks, skin tone, expressions, and much more with ease.

How to create a storyboard for illustrating children books?

A storyboard is what you need to focus on the overall flow of the story and the different types of characters you should design.

Step 1: Fix the number of pages, layout, and topics to be included in the book by discussing with the author and publisher.

Step 2: Create a rough outline of the book by analyzing the space needed for texts, background, and characters required on each page.

Step 3: Plan the size and perspective angle of each illustration to show differentiation on each page.

Step 4: Check if the story flow is intact till the end.

Step 5: Start drawing from the central character.

How to evaluate your children book illustrations?

To become an expert children book illustrator, you should never hesitate to get started with your initial flow of ideas. Create a rough sketch and test it with a few kids who are your potential readers. Analyze their responses because they are your valuable feedback.

These will help convey how effective your sketches are in terms of attractiveness, understandability, story connection and narration, and output quality. You'll also know about the areas for improvement in the projects before submitting them.

To perfect a project, be open to constructive criticism and reviews.
What are the top 5 illustration design software for books?

To become a professional illustrator for children's books, here are the best software to begin with:

S.NO
Name
Features
Price
1
Adobe Illustrator

Activity tracker and free tutorials
Effective content library and management
Wide range of brushes, pens, and tools
Supports freehand drawing and third-party integrations

Free: 7-day trial
Paid: $20.99/month for individual license. Compare pricing.
2
Adobe Photoshop

3D compatibility
Advanced layers and tools
Complete control
Raster-based editing application

Free: 30-day trial
Paid: $20.99/month. Compare pricing.
3
Affinity Designer

Vector graphics editor
2D designs
Various CAD and collaborative tools
Effective design management

Free: 30-day trial
Paid:
4
CorelDRAW

Multi-monitoring
Touch-friendly user interface
LiveSketch tool
Supports vector graphics

Free: 15-day trial
Paid: $249/year. Compare pricing.
5
Inkscape

Flexible drawing tools
Open-source software
Best for vector graphic editing
User-friendly

Free
How do I become a professional children book illustrator?
Initially, as a beginner, it's okay to not have a stunning portfolio. Even if you do not have a project in hand, take up stories you've heard in your childhood and try designing illustrations. This will help recruiters understand your expertise, tone, style of design, flexibility, and credibility.
How to experiment with different page layouts for illustrating kids' books?
Decide on the right one based on readability, production cost, and genre.
Adjacent Page Method: Have the illustration on one page and the text on the other.
Beside Method: Use the illustration as the background and add text to it.
On-Image Method: Adding text on the images without a clash.
What are the dos and don'ts of a children book illustrator?
While the copy above tells you what you should do as an illustrator, here's what you should avoid:
Dumping illustrations
Overdoing or underdoing it
Using the same style, angles, methods, etc., in every project
Adding image descriptions similar to the pre-existing text
Completely off-board from the story
Including complicated designs
Delivering late to clients
Is being an illustrator a good career option?
Illustration as a career is a wise choice if you are skilled in creative drawing. According to leading job portals like Indeed and Ziprecruiter the average salary for illustrator starts from $19,906/Year.
Ready to kick start your illustrator, career!
Now that you know the importance of illustrations in books for children and the ways you can excel in creating those, when are you getting started?
If you're looking for more information, tips, or tricks about graphic designing, digital publishing, illustration services, etc., stay tuned to our blogs.