PGBS is amazingly skilled to craft photorealistic 3D walkthrough services. Our provisions immensely benefit those who are unable to visit the actual property. By using our virtual walkthroughs animation, customers get to see the entire property.
We never leave even the minutest of details unattended. We can make walkthroughs appear more realistic by adding surroundings. This includes road, car parking, fences, garden, landscaping, hedges, etc. We may even add shadows, reflections, and showcase sun rays penetrating the trees to make the videos look more realistic.
3D home walkthroughs created by us allow our clients to get an idea of the décor of indoor spaces. We integrate sound effects and backdrop to promote a realistic look and feel. Similarly, we also showcase commercial projects to the clients with our commercial 3D walkthrough visualization services.
3D architectural walkthrough animations offered by us
Before 3D technology, architects used to design handmade models to convince their prospects. It could provide an outer view but failed to provide a detailed idea. It was a serious pitfall since most customers wanted to get an overall view to decide for purchase. But now, all the distressing shortcomings have waned away.
By utilizing 3D technology, we create high-quality presentations for any project of clients. Our architectural animation studio specializes in 3D rendering walkthrough to display every nook and corner of the building.
Real Estate 3D Walkthroughs
We provide highly engaging and photorealistic architectural animations for real estate properties. It can help you with online promotion and marketing. We will showcase your properties in the best way to attract more customers.
Residential property animation
We offer walkthrough animation services for different residential projects. It may include properties like homes, villas, apartments, townhouses, bungalows, etc.
Commercial property animation
We also provide photo-realistic 3d modeling services to various commercial properties. This includes offices, warehouses, retail buildings, malls, hotels, hospitals, etc.
Industrial property animation
We can create 3D walkthroughs to portray industrial or large-sized properties. It usually includes projects like factories, mines, business parks, and more.
3D Interior and Exterior Walkthroughs
Interior walkthrough animation
We use architectural CGI animation and multimedia to provide seamless visual representations of the architectural interiors. We can add light reflections, shadows, self-illumination of room objects, furniture and appliance placements, wall colors, etc. to the property.
Exterior walkthrough animation
Our exterior walkthrough services provide a complete virtual view of the external surroundings. It includes roads, vegetation, fences, parking area, window opening direction, and atmospheric conditions. Apart from that, it may also include building materials and structures.
3D Floor Plan walkthrough animation
With our 3D walkthrough services, potential homebuyers can take a virtual tour of the floor plans. It will give them an idea of the room layout while navigating the architectural space. It can also enable property sellers to make modifications or view any changes done on residential and commercial building plans.
Professional 3D Walkthrough Services at PGBS
PGBS is a reliable 3d architectural animation studio offering professional walkthroughs and flythroughs. It helps architectural businesses to gain profits by improving their sales.
With 3D architectural animation, we incorporate modern interiors and exteriors in the 3D virtual tours of house plans. This allows the viewers to experience the property as if they are taking a trip for real. We have an expert team to complete every project with ease and provide the exact 3D house plan as per the clients' needs.


Why choose our real estate 3d walkthrough animation company?
Following are the various advantages you can get by joining hands with us.
Reap most returns on investment for your building projects
Ease of communicating your specifications and expectations
Gain access to all-inclusive 3D design services for architectural visualization. It includes interior design rendering, exterior design rendering, architectural 3d modeling, floor plan designs, etc.
Convey ideas effortlessly to the potential prospects or clients
Effectively carry out the marketing of your properties
Trigger high sale ratio with a realistic portrayal of property features
Get unlimited revisions and corrections done
Get customized packages for every individual client
Avail of the most competitive 3D walkthrough animation cost in India
Get access to contemporary technology and state of the art 3D walkthrough software
Responsive 3D animations that is viewable on smartphones, TV, computers, PDA, iPod, etc.
Committed to adhering to tight schedules and deadlines
Optimal security of confidential and sensitive data
Hire our 3d walkthrough company now
If you are looking for an experienced provider to outsource your architectural visualization service requirements? Your search ends with us.
ProGlobalBusinessSolutions is among the best 3d visualization companies in India, providing unmatched support with its 3D walkthrough services. We are reasonable and have enough customized packages for every client. If not, you can also create a customized 3d walkthrough quotation according to your needs.
Case Studies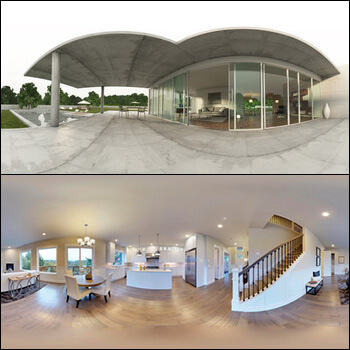 Provided 3D Virtual Tour Support for A Realtor in London
A London-based realtor hired our 3D team to create 3D visualization for his old property listing and his purpose was to create an awesome marketing portfolio. Read more...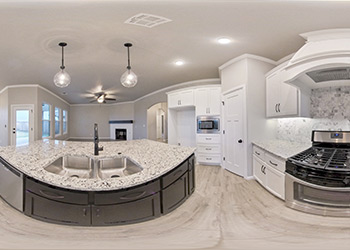 360 Degree Walkthrough of a Condominium Project Designed for A Miami-based Realtor
The client was a Miami-based real estate business owner who was looking to market his latest high-end condominium project to high net worth clients. Read more...
❮
❯
Client testimonials
"PGBS resourcefulness in developing engaging villa walkthrough programs for our clients is appreciable. The virtual reality underpinned walkthroughs provided by PGBS are state of the art and hits the nail on its head. Our business has surged with PGBS's support. Thanks to the entire creative team."
"We were actively seeking clients for our interior designing services. But to captivate the clients, we needed compelling office interior walkthrough designed in interactive virtual reality type setup. PGBS came to our rescue and delivered us with mesmerizing walkthroughs that have caused our business to grow exponentially within a short time. "