If you are looking for a reliable animation services company, India is the right place and we are among the best animation companies to work with.  The workforce in our company is exceptionally skilled, knowledgeable and highly fluent in the English language. Many big brands prefer outsourcing animation projects to us in India because of the unmatched benefits we offer when compared to other countries.
PGBS has grown as one of the leading animation studios in India offering supreme quality animation services for logos, banners, caricatures, product demos, 2D graphics, 3D graphics, and storyboards.  Let it be an animation for a website, movie, demo, presentation, or application, we can meet your expectations impeccably by precisely catering to your exact requirements.
Types of custom animation services we offer
Our animation post production studio have worked for a wide array of industries and different categories of customers. Our animation artists understand your requirements completely and communicate the message intended with absolute elegance. When optimally mix art, animation design, and sound to captivate readers and grab their attention immediately.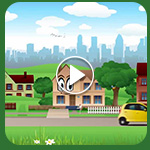 We create low poly game character design and animation by making use of the computer-enabled procedures that are the mere adaption of traditional techniques. Firstly, 2D vectors or bitmap graphics created a post in which they were animated.  To ensure the best outputs, we use proven techniques like onion skinning, interpolated rotoscoping, morphing and tweening, etc.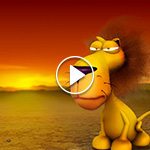 First, figures are created using polygons which are then brought to life using digital armatures. Our experts can add life to images and 3D characters for presentations, demos, websites, programs, and movies, etc. Our 3d animation video company excels in providing end to end support like 3d modeling, 3d rendering, and 3d sculpting. Some of the other offerings include mechanical animation, medical animation, and more.
3. Flash animation services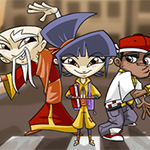 Besides 2D and 3D animations, we also create appealing and creative flash animations. In contrast to videos, these types of computer graphics work well on low bandwidth. They are therefore ideal for interactive animations for the website and also for other comparable multimedia. Flash animation services provision is one of the core areas in which we specialize. Animations crafted by us reflect great production value to be strategically integrate drawing based on vector and art based on raster to come up with a polished and clean graphic appearance.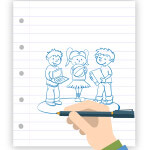 Scribe animations are also popularly known as whiteboard animations. These are particularly ideal for training courses, online marketing videos, and explainer videos. These animations are versatile and effective as they are captured by the illustrator during creating his/her artwork. Our artists have worked with global clients in developing high-quality whiteboard animations at cost-effective pricing with short turn around time.
5. Animated storyboards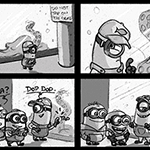 With our storyboards, you can save hundreds of dollars that would have been wasted otherwise in production processes. Now you can forecast the sequence of films that actually have to be shot. Cinematographers can immensely benefit as they can comprehend the way in which you want the shooting of a concerned project to be done. Let it be loose-lined or photorealistic, we make available varying color styles as well as B/W for illustrating. Our experts can help you in pre-visualizing an interactive video, motion graphics, motion picture, or electronic game.
6. GIF Animation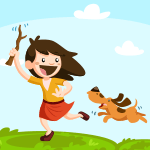 Also called animated GIFs, they are lightweight and are highly useful to communicate your business advertisements or any creative ideas on a wide variety of platforms including social media. We here at PGBS create frame by frame scenes which are exported to the GIF file format. Being backed by our high-end animated illustration, communicating with your prospects is now a breeze.
7. Other animation services
We offer interactive animations for different specialized purposes among which the most important ones are e-learning animations, logo animation, banner animation, chalkboard animation, motion graphics videos, architecture walkthroughs & flythroughs.
Our 2D Computer Graphics Process 
We receive a concept with scripts
We create storyboard and layout
We develop animatics
We do keyframes, coloring, and cleanup
Then flash rigging and animation is done
Final compositing and voice over is done
Final render output is provided 
Our 3D Computer Graphics Process
Pre-production – We create the storyboard, concept art, and background layouts and designs.
Production – We create assets with modeling, texturing, rigging, and animation.
Post-production – We do VFX or special effects, voice-over, compositing, or video editing and provide rendered final output.
Check detailed information about our 3D animation production process.
Industries we Support
Entertainment: With the use of advanced software, we can create diverse 2D and 3D computer graphics that are widely used in the entertainment industry such as TV shows, films, etc.
Medical: In the case of the medical industry, our medical animation services offer help regarding any anatomical or surgical topic like viewing human anatomy or exploring complex surgery techniques to various healthcare institutions and hospitals.
Education: Our services can be used in classroom teaching and elearning to enhance the reception levels of the learners as well as increase the interest and motivate them for learning through high-quality videos and images.
Architectural: For architecture, it is one of the most important tools for marketing as we help to simplify the interpretation process of explaining the proposed designs and structure of the buildings or properties to its potential customers.
Gaming: Our animation services are widely used in the gaming industry to create 3D character models, props, and any other basic thing with the help of which a game can be designed and developed.
Retail: Many retail industries use our animation services to showcase the exact features of the product by displaying the product at multiple angles to its customers which results in improving their business sales.
Discuss your animation project outsourcing requirements to us right now!
PGBS focuses on assuring high-quality and affordable animation services. We know how crucial the animation process is and hence we have different pricing packages in place. Our experts are well trained; they stay adhered to guidelines and proceed swiftly but shrewdly to accomplish the task on time.
We are one of the best animation outsourcing companies in India that houses a lot of professionals who excel in offering remarkable class of various type of animation production services. Want to get assistance from experts in the industry? Let's associate.